News
Contact us
QS Advanced Materials Inc
555 Madison Ave, Manhattan, NY10022
Sales@QSAdvancedMaterials.com
Tel: 917-267-9375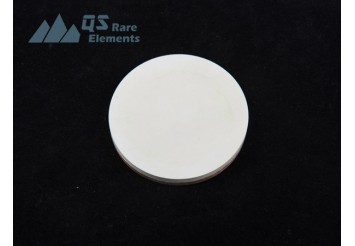 Europium Oxide (Eu2O3) Sputtering Targets
Composition: Europium Oxide (Eu2O3) Catalog No.:DPOX63STPurity:99.9% ~ 99.99% (REO)Price:$992 (2" Dia. x 1/8")Please click

for discount and other size

Click here for the specifications of Eu2O3 sputter target

Click here for the SDS document of Eu2O3 sputter target

QS Rare Elements is a professional distributor of sputter targets and other rare elements products. Typical purity for Eu2O3 targets are 99.9% ~ 99.99% (REO) and its produced via hot press technique. We are proud to announce that, due to the large scale equipment recently online, we got capability to produce ceramic sputter targets as large as 18" circular disc.
Packaging
Europium Oxide sputter targets are vacuum sealed in plastic bags for safety shipment. We also use heavy foam to protect this ceramic material. Common documents together with the sputter targets are packing list and analytical report (COA)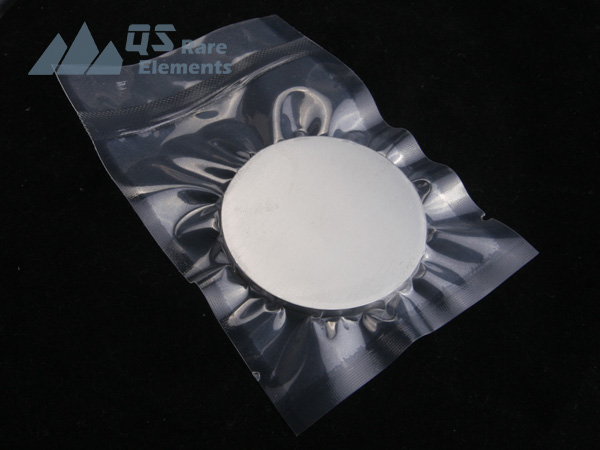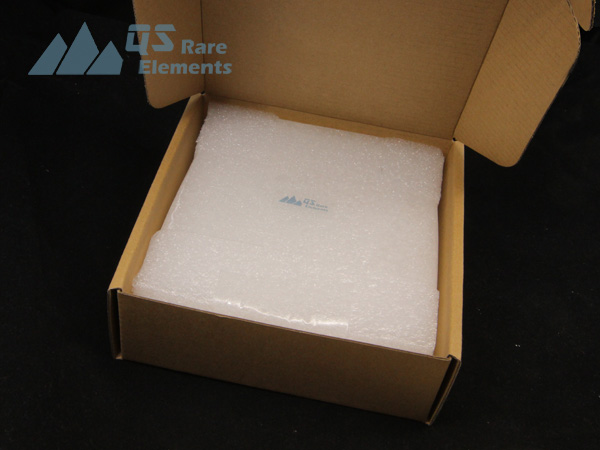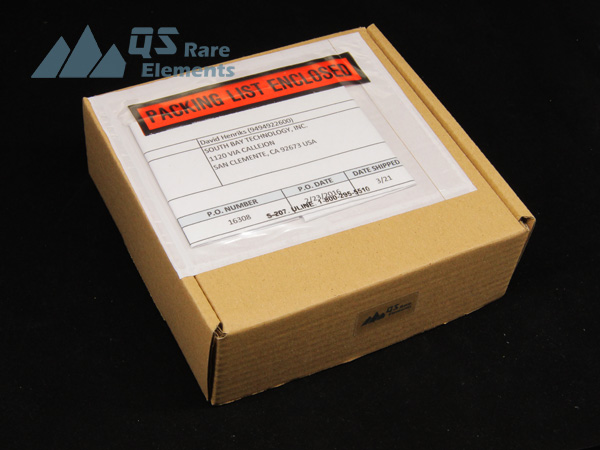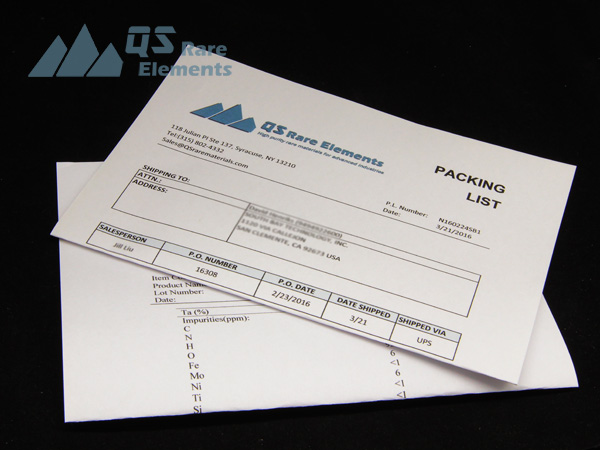 Tags: Eu Oxide, Eu2O3 sputter target, Europium oxide target, Eu2O3 ceramic, Eu2O3 target,
Related Product
Overstock Sputter Targets ON SALE!
Calcium Ruthenate (CaRuO3) Sputter Targets