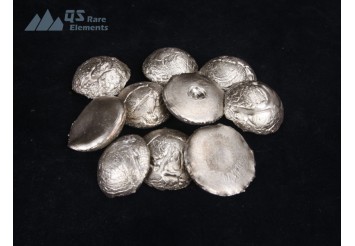 Scandium Metal (Granules)
Scandium metal raw material, could be used as raw material for sputter targets and other scandium metal products. The metal was cast into granules weight about 50 gram each and 1.5" diameter.
Scandium is one of the rarest metal in use. It is used as additive for special alloys and enhance the strength. As a good example, some high end bicycle main frames are made by Al/Sc(98%/2%) alloy.
Related Product