Contact us
QS Rare Elements, LLC
Email:
Sales@qsrarematerials.com
Telephone:
+1 (315) 802-4332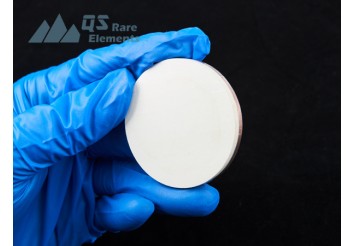 Strontium Niobate (SrNbO3) Sputtering Targets
Composition: Strontium Niobate (SrNbO3)
Catalog No.:DPOXSNTST
Purity:99.9% ~ 99.99%
Maximum Diameter:6"
Typical Lead Time:5 weeks
Price:$595 (2" Dia. x 1/8")
Description
As a mixed oxide, Strontium Niobate (SrNbO3) should be a one phase material. It is somehow an informal name for an oxide compound that contains more than one cations (Sr and Nb in this case). A SrNbO3 sputter target is usually made by high-temperature sintering/recrystallization the mixture of the oxide compound of Sr and Nb.In order to make the Strontium Niobate(SrNbO3) targets, the single phase SrNbO3 material was ground down to powder and sintered again. Strontium Niobate has quite special physical properties and has special applications in electronic, superconductive and optic industries. For Strontium Niobate(SrNbO3) sputter target, indium bonding to simple or custom made backing plate is available
Packaging
In a lot of cases, mixed oxide compounds are vulnerable to water. Our Strontium Niobate sputter targets are vacuum sealed in plastic bags for safety shipment. We also use heavy foam to protect this fragile ceramic material. Common documents together with the sputter targets are packing list and analytical report (COA)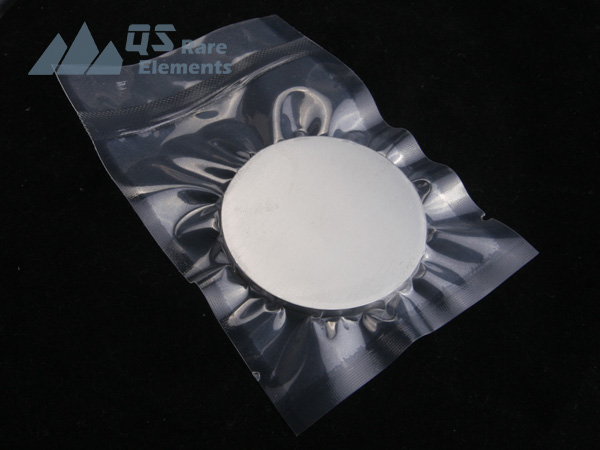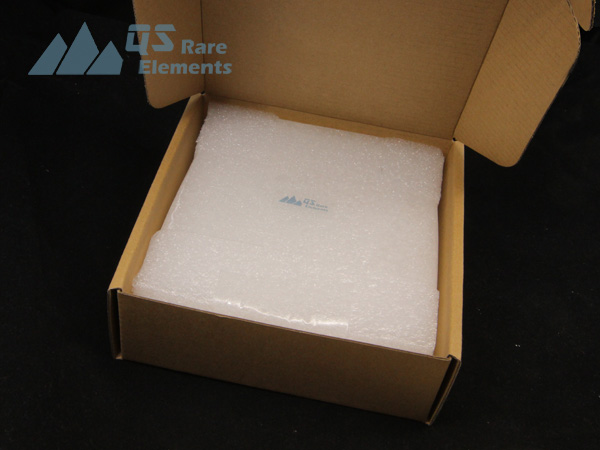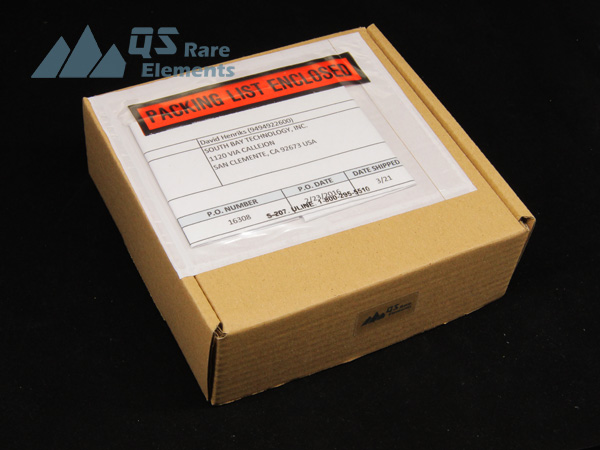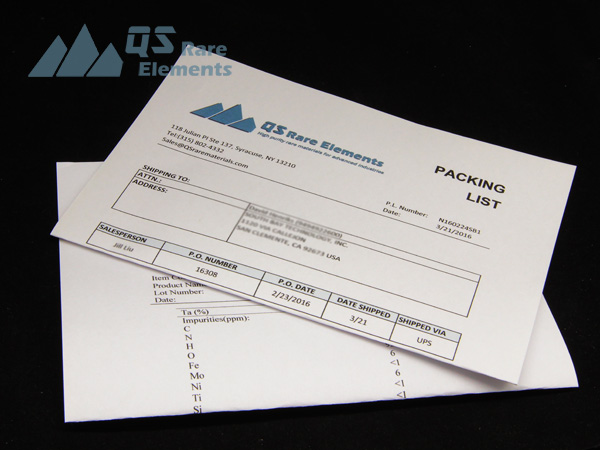 Related Product
Overstock Sputter Targets ON SALE!
Calcium Ruthenate (CaRuO3) Sputter Targets