News
Contact us
QS Advanced Materials Inc
555 Madison Ave, Manhattan, NY10022
Sales@QSAdvancedMaterials.com
Tel: 917-267-9375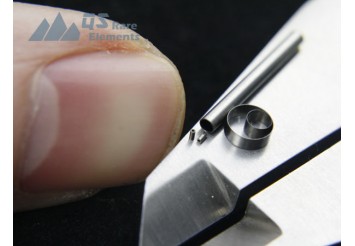 Tantalum Metal Products
QS Rare Elements could provide tantalum products in a wide range of dimensions, including capillary, foil and wire.
| | |
| --- | --- |
| Grade | Form |
| 99.95% | Capillary, Rod, Bar, Foil, Sheet, Plates, Sputter Targets |
Tantalum has great performance as corrosion resistance and very high melting point. Making it an ideal material for corrosive chemical reactors, heat exchangers and crucibles. Sometimes tantalum was also processed into capillaries to be applied in medical equipment.
QS Rare Elements has sufficient supply for tantalum materials and accept small quantity order for custom products.
Related Product
Tungsten Heavy Metal Alloy (W-Ni-Fe) Bucking Bar