News
Contact us
QS Advanced Materials Inc
555 Madison Ave, Manhattan, NY10022
Sales@QSAdvancedMaterials.com
Tel: 917-267-9375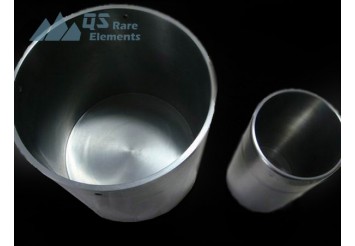 Tungsten Crucible (Sintered)
Element Symbol: W
Atomic Number: 74
Atomic Weight: 183.84
Melting point: 3695 K (3422 °C, 6192 °F)
QS Rare Elments is a supplier of advanced materials and rare elements products, located in NY, USA. As a supplier of advanced materials, tungsten crucibles are one of our major products. We supply crucibles made by tungsten, molybdenum, tantalum and boron nitride and other rare elements with reasonable price and high quality.
There are two typical tungsten crucibles
Machined tungsten crucibles (machined from tungsten rods, small size)
Sintered tungsten crucibles (large size crucibles sintered directly from tungsten powder)
With excellent high temperature resistance, tungsten crucibles are ideal products for crystal growing. The inner surface could be polished to enhance the performance. To make sure the tungsten material is perfect, the crucibles are tested by both hypersonic and eddy current(for machined tungsten crucibles, it's the raw material rods).
Material: 99.95% tungsten
Working environment: <2450 C, vacuum/reduced atmosphere
Max. Size: 550mm OD x 700mm H
Price: P.O.R.

Description for tungsten material
Tungsten is a hard, silvery metal with very high density. The high melting point made tungsten an ideal material for heat resistive metal. The high density also made it a very important material for radiation shielding and military applications. QS Rare Elements supply a wide range of tungsten product. For material, we could deliver pure tungsten, heavy alloy(W-Ni-Fe, W-Ni-Cu), tungsten carbide(WC), and "fake alloys" such as W-Cu, W-Ag composite. For shapes, we could supply tungsten products from tungsten high purity tungsten powder to common machined products.
Properties for pure tungsten

Atomic Mass

183.84

Electrode Potential

4.5V

Hardness Brinell

294

Hardness Knoop

318

Hardness Rockwell A

66

Hardness Rockwell C

31

Hardness Vickers

310

Tensile Strength, Yield

750MPa

Modulus of Elasticity

350GPa (2300°C)

Electrical Resistivity

0.00000565 ohm-cm

Thermal Expansion (CTE, Linear)

4.40 µm/m-°C

Thermal Conductivity

117 W/m-K(1000°C)

Specific Heat Capacity

163.3 W/m-K
Packing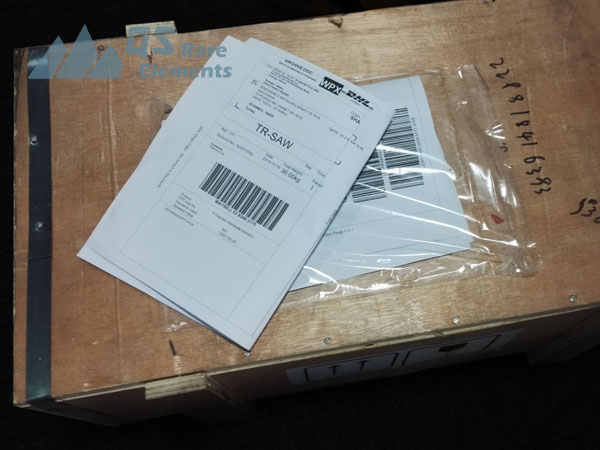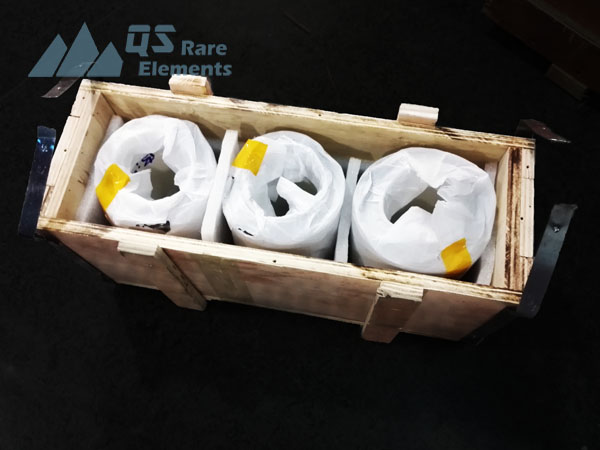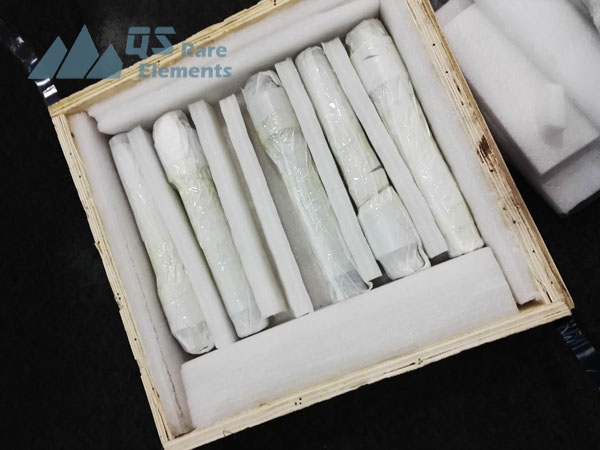 Tags: Pure tungsten, tungsten crucible, sintered tungsten crucible, large size tungsten crucible, tungsten price, polished W crucible.
Related Product
Tungsten Heavy Metal Alloy (W-Ni-Fe) Bucking Bar