Contact us
QS Rare Elements, LLC
Email:
Sales@qsrarematerials.com
Telephone:
+1 (315) 802-4332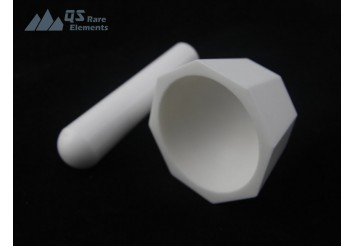 Zirconia (YSZ) Mortar and pestles
Material: Yttria stabilized Zirconia (YSZ, Y2O3)
Dimensions:Diameter 30~200mm
Supplier suggested price: $750.00 for 90mm mortar and pestle set
Yttria stabilized zirconia(YSZ) is a sintered advanced ceramic material and it is the most common form of stabilized zirconia ceramic. Typical composition of Yttria Stabilized Zirconia is 94.7% ZrO2 + 5.2% Y2O3(weight percentage) or 97 ZrO2 + 3% Y2O3 (mol percentage)
The high density and wear resistance of zirconia making it an idea material for grinding equipment such as mortars and pestles. Compared with alumina and agate mortar set, the YSZ zirconia mortar and pestles are much more durable. Mortar made by zirconia also has better corrosion resistance to keep low contamination for the material processed. One more important application is for HF. Zirconia 's inertness to HF and other acids make it superior to Agate and other Al2O3/SiO2 based materials.
The common dimension range of QSRE supplied zirconia mortars
W. =50~200mm
D= 30~180mm
*The sample drawing above is a popular design of our products, which W=100mm D=80mm
QS Rare Elements is a professional custom manufacture for advanced ceramics including zirconia (yttria or magnesia stabilized). Our machining and surface grinding equipment provide accurate dimensions for Yttria Stabilized Zirconia (YSZ) custom made ceramic parts and shapes.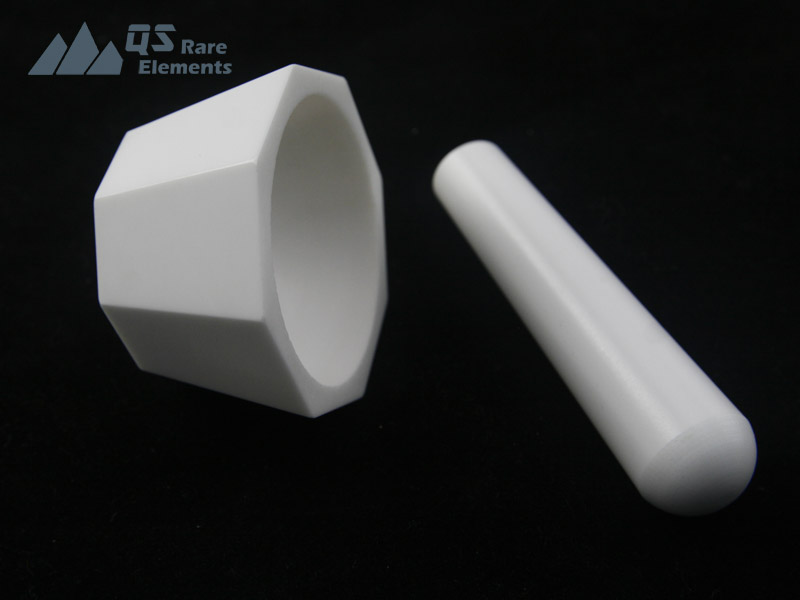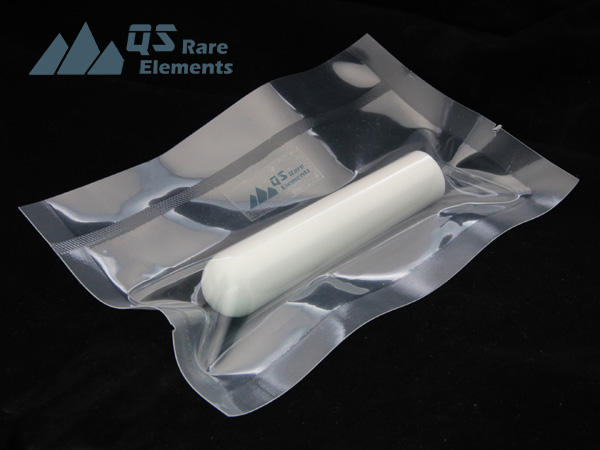 Applications of Yttria Stabilized Zirconia (YSZ) parts

• Used for grinding ceramics materials, magnetic materials and organic samples
• Bearing and other wear resistance mechanical parts
• Special pump parts
Zirconia ceramics (3% YSZ) performance:
Density: 6.05 g/cm3
Water absorption: <0.05%
Firing temperature: 1550 °C
Hardness: 1350 HV
Compression strength: 25000 MPa
Thermal expansion coefficient: 9.5x10-6 /°C
Bending strength: 950 MPa
Tags: Zirconia, Ceramic, Mortar, YSZ, laboratory
Related Product