Contact us
QS Advanced Materials Inc
599 Thurber Dr, Troy MI 48085

Sales@QSAdvancedMaterials.com
Tel: 866-279-7170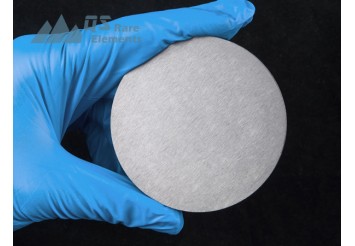 Germanium Telluride (GeTe) Sputtering Targets
Composition: Germanium Telluride (GeTe)
Catalog No.:DPTE32ST
Purity:99.9% ~ 99.999%
Maximum Diameter:10"
Typical Lead Time:4 weeks
Ref. Price:$1111 (2" Dia. x 1/8")
Description
Germanium Telluride (GeTe) shows semimetallic conduction and ferroelectric behaviour.GeTe is also an important composition for some optical glasses.
Telluride sputter target such as Germanium Telluride (GeTe) is commonly used in electronic industries.
For Germanium Telluride (GeTe) sputter target, indium bonding to simple or custom made backing plate is available
Packaging
As Germanium Telluride sputtering target is a quite brittle material, we shall packed it in vacuum sealed plastic bags and fit it in cut plastic foam. We choose high quality over-sized cardboard box to keep our sputter targets safe.
Typical documents along with the GeTe sputter targets are
Chemical analytical report(COA)
Packing list
Related Product