TPBN, QSAM's high purity boron nitride ceramic
TPBN is a trademarked boron nitride material developed by QSAM. With 99.9% grade purity level, it is one of the most pure hot pressed boron nitride ceramic in the market.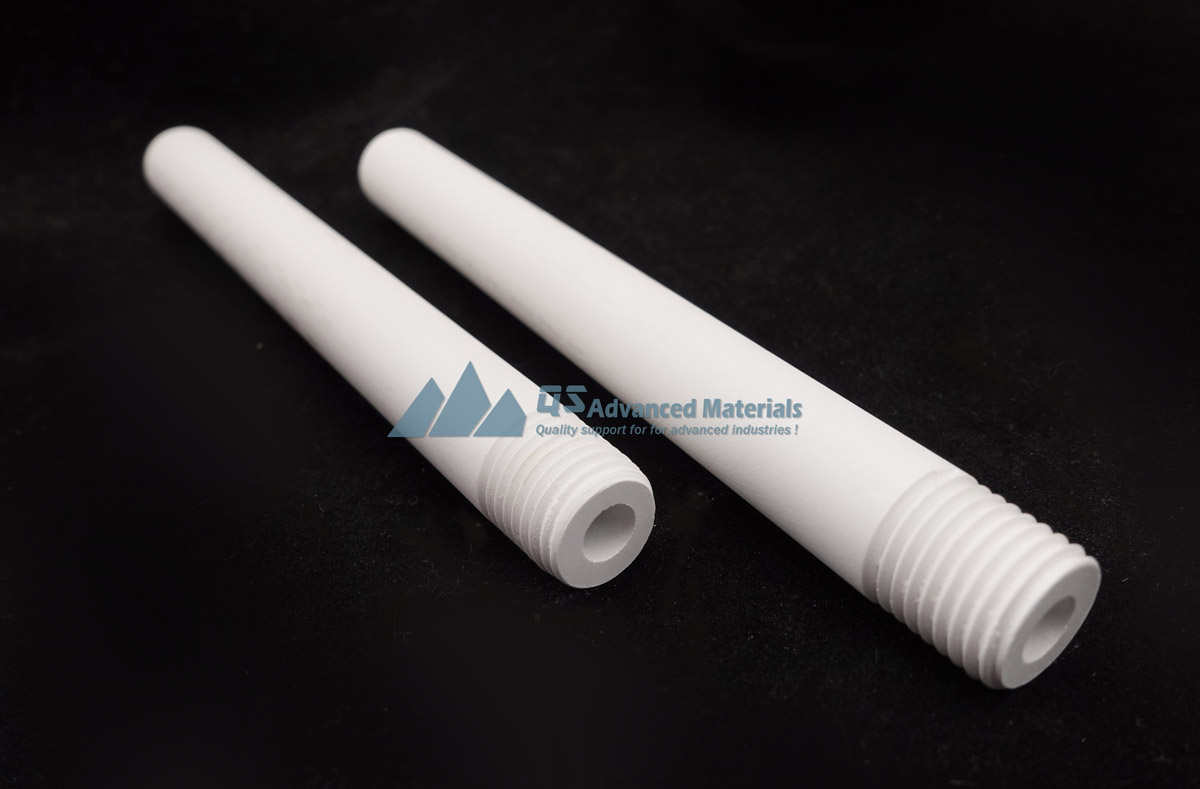 Boron nitride has a very high melting point, which makes it challenging to sinter. To achieve sintering, a small amount of binder is typically added, which compromises the purity of boron nitride. Achieving a purity level slightly above 99% is considered excellent for conventional boron nitride ceramics such as BN99. However, through extensive research and development, QSAM has employed techniques like high-temperature evaporation and liquid immersion to minimize impurities, particularly calcium oxide, in boron nitride. As a result, TPBN attains a purity level of 99.9%, making it the highest purity hot-pressed boron nitride available in the market.

Click here for specification of our TPBN boron nitride
Achieving such high purity comes at a cost. The density of TPBN is reduced to approximately 1.6, compared to BN99's 2.0. The mechanical strength is also slightly compromised. As a result, TPBN is typically used in industries that require exceptionally high purity, such as in the production of BN crucibles, setter plates, and other containers or tools used in high-purity applications or furnaces.
To have even high purity of boron nitride, pyrolytic boron nitride (PBN) is a great choice. Made by CVD process it has 99.99% purity, or even better. However, the shapes of PBN parts are limited, due to it's production method.