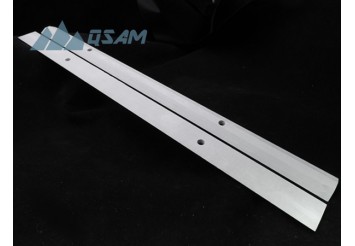 Boron Nitride Liners
Material Brand: BN99, TPBN, HBN, AlN-BN, ZCBN
Purity: 99.5% (BN99)
Additive: <0.5 wt% (BN99, TPBN)
Available max. size: 16" x16" x8"

Click here for specification of our BN99 boron nitride

Click here for the SDS document of SDS of boron nitride

Advantage of Boron Nitride Liner
Boron nitride ceramics exhibit exceptional electric insulation, low dielectric constant, and high dielectric strength properties. These characteristics make it an ideal material for insulators in physical vapor deposition (PVD) equipment. In this context, boron nitride ceramics effectively control the electric arc towards the target and provide necessary protection to the other liners within the vacuum chamber. Additionally, boron nitride ceramics have lower wettability with metals, allowing for easier removal of solid metal attached to the BN liners.
CompositeBoron Nitride Materials available for our BN Liners
In addition to pure boron nitride (BN99), QSAM has also developed a variety of BN based composite materials. The composite of boron nitride and aluminum nitride AlN-BN has higher much mechanical strength and higher thermal conductivity than pure boron nitride. Although BN liners made by these composite materials are more expensive and difficult to process, their service life is significantly longer in a lot of circumstance.
| | |
| --- | --- |
| BN99 (Data Sheet) | >99% Pure boron nitride material |
| BN-SiC (Data Sheet) | SiC enhanced boron nitride |
| BN-AlN (Data Sheet) | Aluminum Nitride enhanced BN |
| ZCBN (Data Sheet) | Zirconia enhanced BN |
| PBN (Data Sheet) | Pyrolytic boron nitride (high purity, not hot pressed) |
Because boron nitride is a machinable ceramic material, we can make it according to the drawings in about 2 weeks. Please click inquiry to send us message and upload a drawing if necessary.
Photos of QSAM's boron nitride liners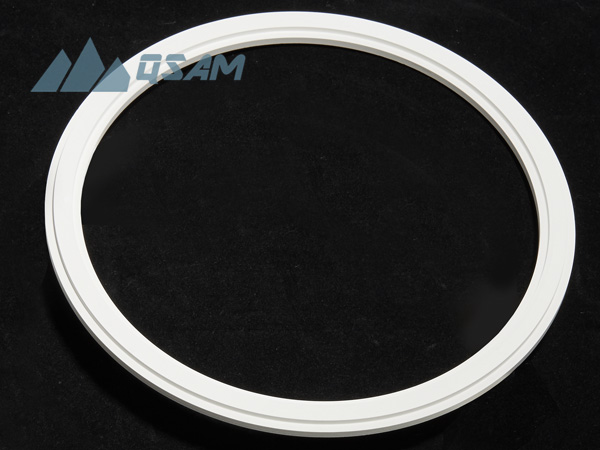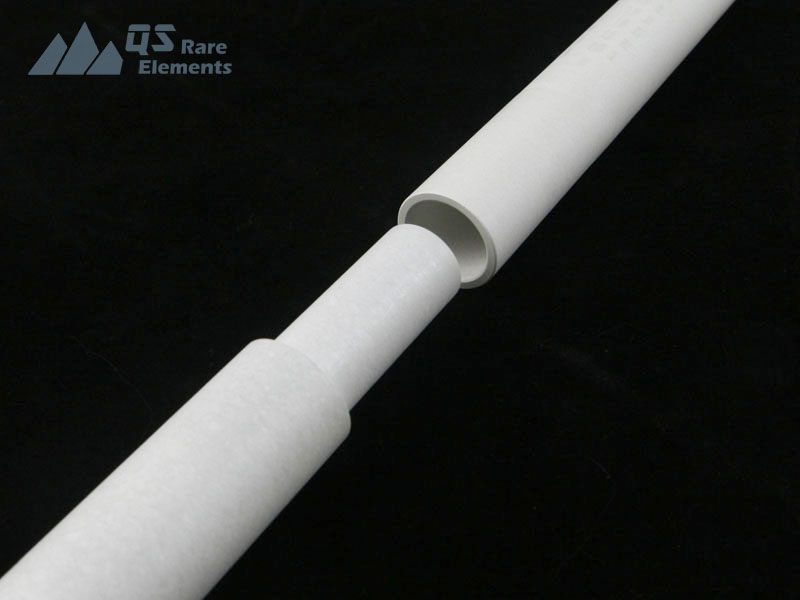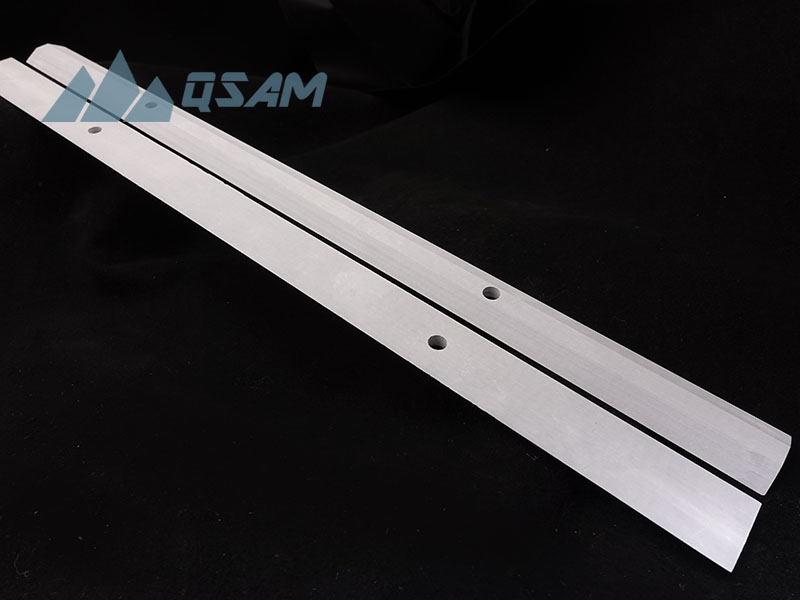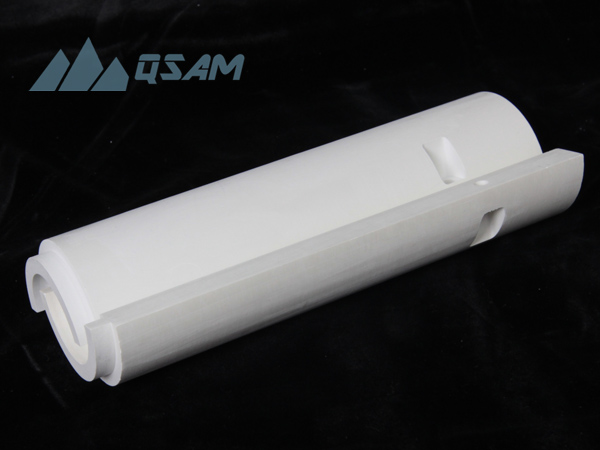 Boron Nitride Ceramic Introduction
Boron nitride ceramic is a remarkable material known for its exceptional properties. It possesses a unique combination of characteristics that make it highly valuable in various applications. One of the key properties of boron nitride ceramic is its excellent thermal stability. It can withstand extreme temperatures without significant degradation, making it suitable for high-temperature environments. This property enables its use in applications such as crucibles, thermocouple protection tubes, and components for furnaces and heaters. Boron nitride ceramic also exhibits high thermal conductivity, which allows efficient transfer of heat. This property is beneficial in applications where heat dissipation is critical, such as heat sinks and thermal management systems. Furthermore, boron nitride ceramic demonstrates excellent electrical insulation properties. It is highly resistant to electrical conductivity, making it suitable for applications where electrical insulation is required, such as insulators, substrates, and electrical components. In addition, boron nitride ceramic is chemically inert and resistant to most chemicals, including acids and alkalis. This property makes it highly corrosion-resistant and contributes to its longevity and durability in harsh chemical environments. Another notable property of boron nitride ceramic is its low friction and excellent lubricity. It exhibits a self-lubricating behavior, reducing wear and friction in applications such as cutting tools, bearings, and seals.
BN liner Packaging
As a ceramic material, boron nitride is quite fragile in a lot of cases. The BNlinerare usually hold in plastic bags by vacuum, and protect with heavy foam.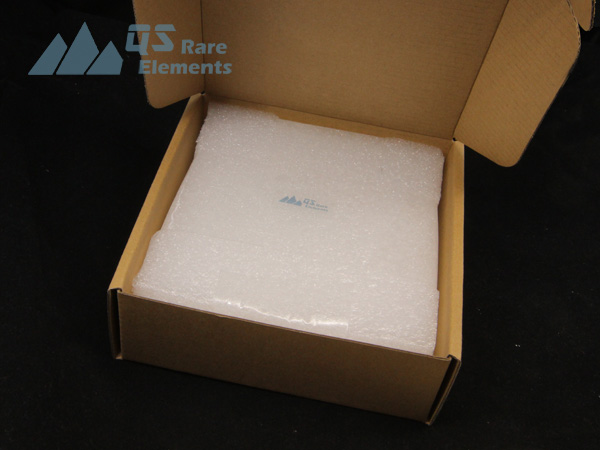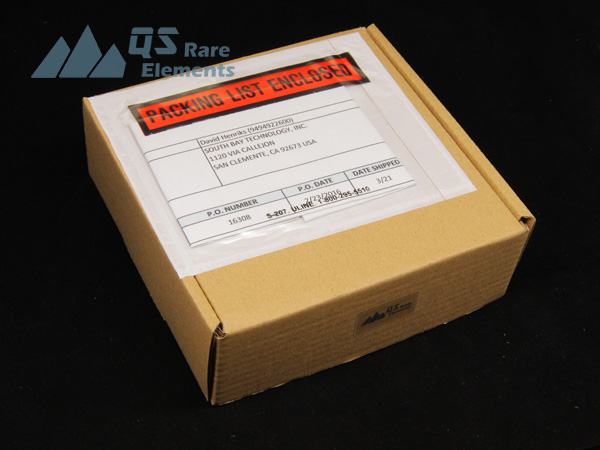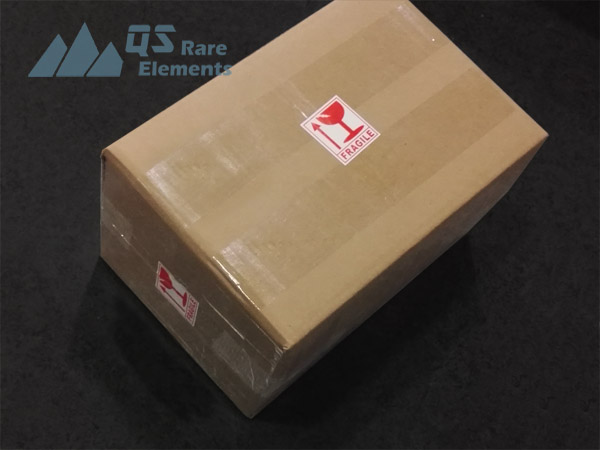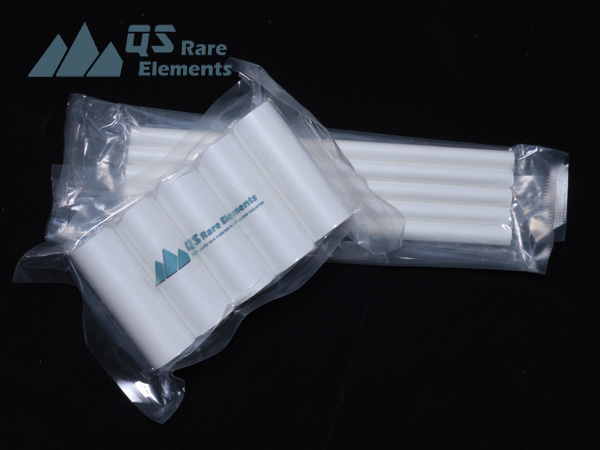 Related Product
Boron Nitride Machinable Ceramic
Pyrolytic Boron Nitride Custom Parts | PBN parts