Boron Nitride Nozzle
Hot pressed hexagonal boron nozzles
Material: BN99,ZCBN,ALNBN,BNSIC
Catalog No.:BN-NZ

Click here for specification of our BN99 boron nitride

Click here for the SDS document for boron nitride

Boron Nitride Nozzle introduction
High purity boron nitride nozzles could withstand higher temperature in vacuum than lower purity boron nitride nozzles. Although we usually claim the maximum working temperature as 2500C, there's record to use our material at 3000+ C. Due to the low wettability with metals, boron nitride tubes is an ideal material to handle molten metals, especially for high purity material metal in vacuum.
QS Advanced Materials could custom make all kinds of boron nitride nozzle and other products in about 2 weeks with $200 MOQ. Typical boron nitride nozzles are smaller than 12" dia x 12" length due to the limitation of our equipment. And the wall thickness should be larger than 2mm to maintain strength. Other forms of boron nitride machined products could be available with drawings.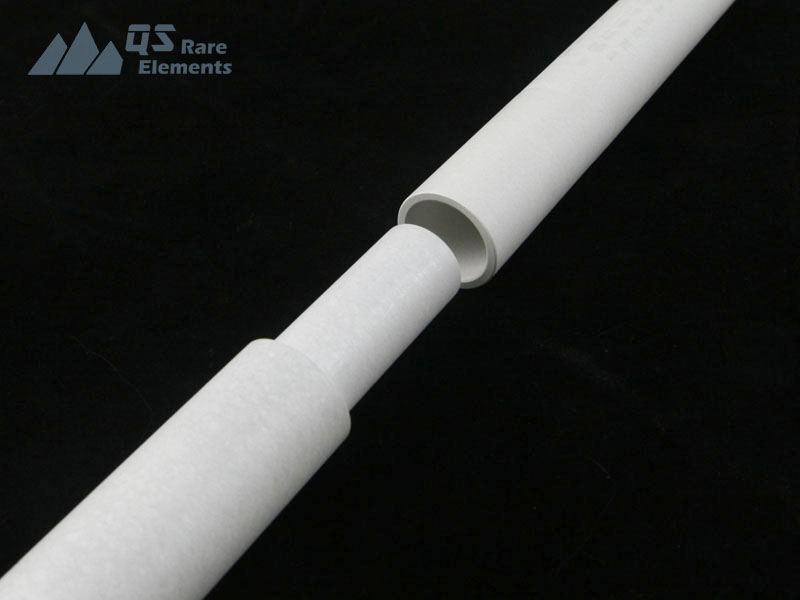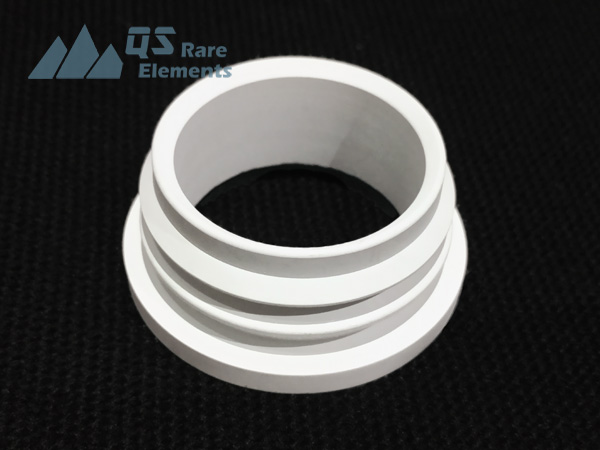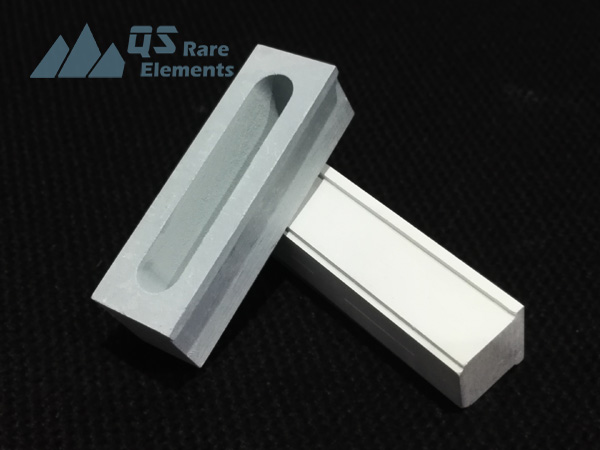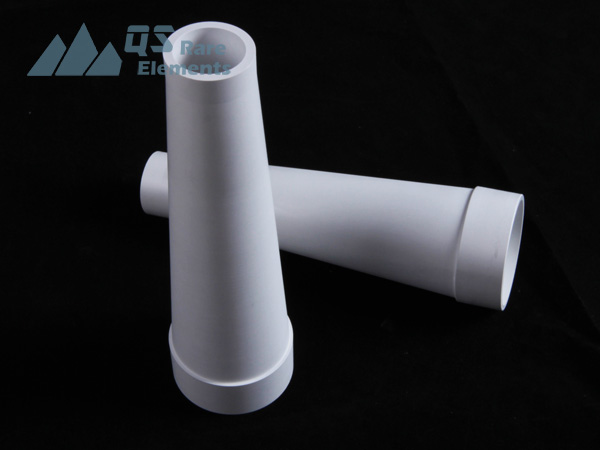 Hexagonal Boron Nitride, or h-BN, with hardness about 4, is a machinable material. As the sintering of this material is not quite easy, it requires about 1900C if it is hotpressed without any additive(usually boron oxide) Our boron nitride nozzles would have similar performance with Saint Gobain's AX5 series made products.
HBN is originally a product code for Momentive Performance Materials and represents for the calcium enhanced boron nitride material. QSAM is also providing calcium borate enhanced boron nitride with similar performance compared with HBN. Although calcium (or zirconium) enhanced HBN (or ZSBN) are the most common composite boron nitride material, we also produce a series of other composite boron nitride, such as AlN-BN, SiC-BN
List of major boron nitride material QSAM could supply
| | |
| --- | --- |
| BN99 (Data Sheet) | >99% Pure boron nitride material |
| BN-SiC (Data Sheet) | SiC enhanced boron nitride |
| BN-AlN (Data Sheet) | Aluminum Nitride enhanced BN |
| ZCBN (Data Sheet) | Zirconia enhanced BN |
| PBN (Data Sheet) | Pyrolytic boron nitride (high purity, not hot pressed) |
Packaging
As a ceramic material, boron nitride is quite fragile in a lot of cases. The BN insulators are usually hold in plastic bags by vacuum, and protect with heavy foam.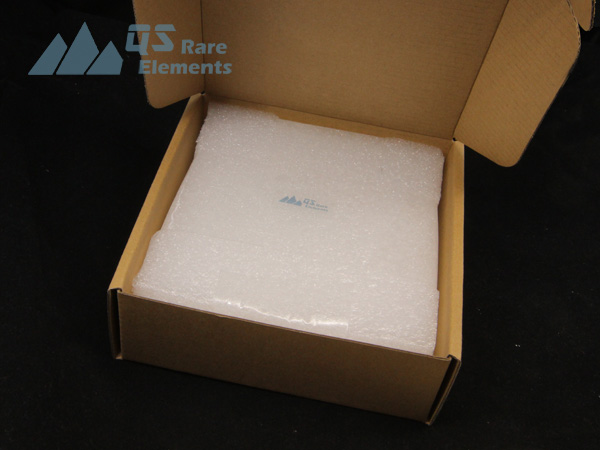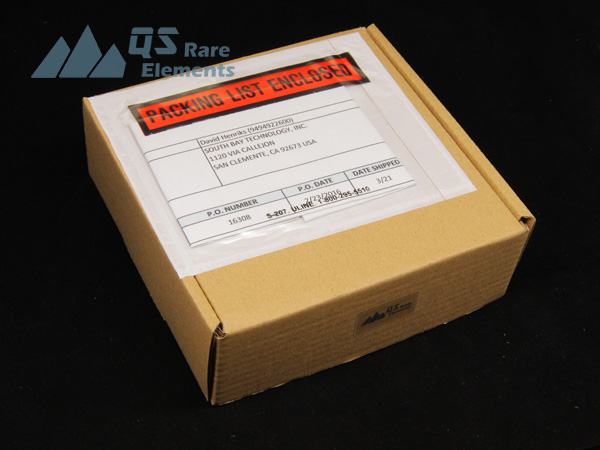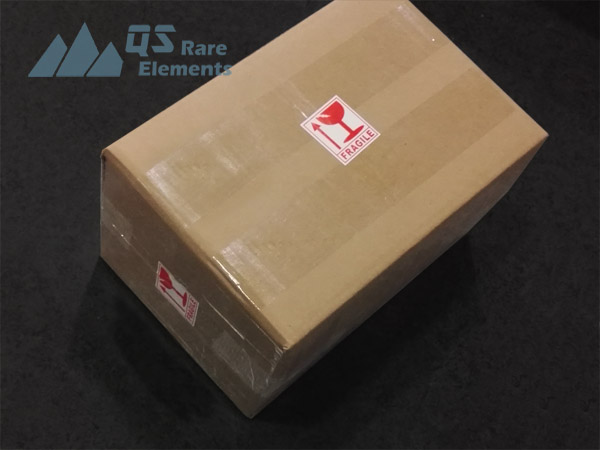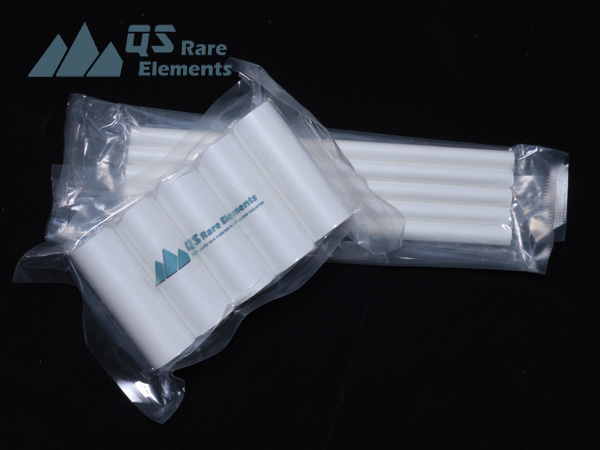 Related Product
Boron Nitride Machinable Ceramic
Pyrolytic Boron Nitride Custom Parts | PBN parts