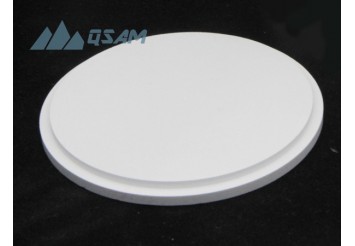 Boron Nitride Target Frames
Material Brand: BN99, TPBN, HBN, AlN-BN, ZCBN
Purity: 99.5% (BN99)
Additive: <0.5 wt% (BN99, TPBN)
Available max. size: 16" x16" x8"

Click here for specification of our BN99 boron nitride

Click here for the SDS document of SDS of boron nitride

Target Frame
A target frame is the structure or holder that holds the sputter target in place during the sputtering process. The target frame is typically a metal frame designed to securely hold the sputter target material, which is usually in the form of a solid disk or rectangular plate.
The target frame plays a crucial role in ensuring proper alignment, stability, and electrical contact between the sputter target and the sputtering system. It is typically made of a conductive material that allows electrical connection to the target, facilitating the transfer of electrical current required for the sputtering process.
During sputtering, the target frame is mounted within the sputtering chamber and positioned facing the substrate to be coated. The frame holds the target in a fixed position, allowing the sputtering process to take place accurately and efficiently.


Why Boron Nitride Target Frames
Boron nitride ceramics is a series ofmaterials that have great electric insulating, low dielectric constant, and high dielectric strength. In general, it is an ideal material for insulators to be used in PVD equipment, that needs to constrain the electric arc towards the target and protect the other components in the vacuum chamber. With relatively lower wettability to metal, target material deposited on the BNtarget framescould be removed easier.
Composite Materials available
QSAM also developed BN based composite ceramic materials that have better strength and wear resistance. To combine the property of BN and other ceramic material such as aluminum nitride or zirconia, the composite material usually have good enough electric insulation but longer service life.
List of boron nitride material for BNTarget Frames
| | |
| --- | --- |
| BN99 (Data Sheet) | >99% Pure boron nitride material |
| BN-SiC (Data Sheet) | SiC enhanced boron nitride |
| BN-AlN (Data Sheet) | Aluminum Nitride enhanced BN |
| ZCBN (Data Sheet) | Zirconia enhanced BN |
| PBN (Data Sheet) | Pyrolytic boron nitride (high purity, not hot pressed) |
Because boron nitride is a machinable ceramic material, we can make it according to the drawings in about 2 weeks. Please click inquiry to send us message and upload a drawing if necessary.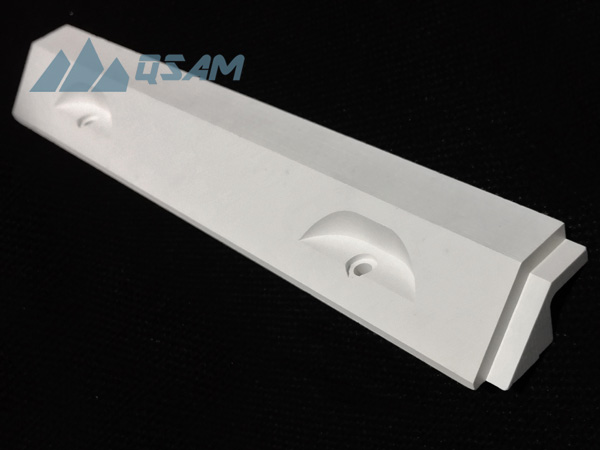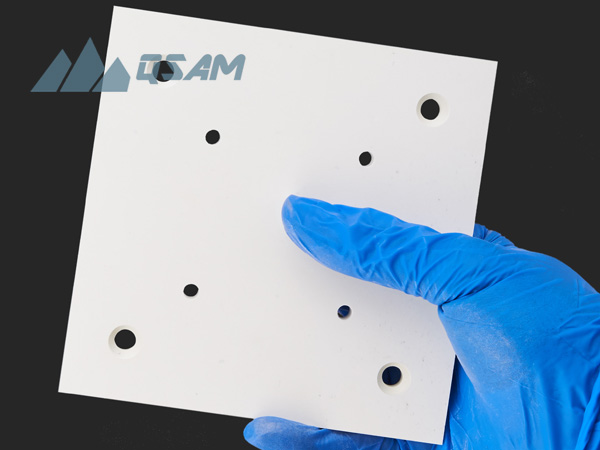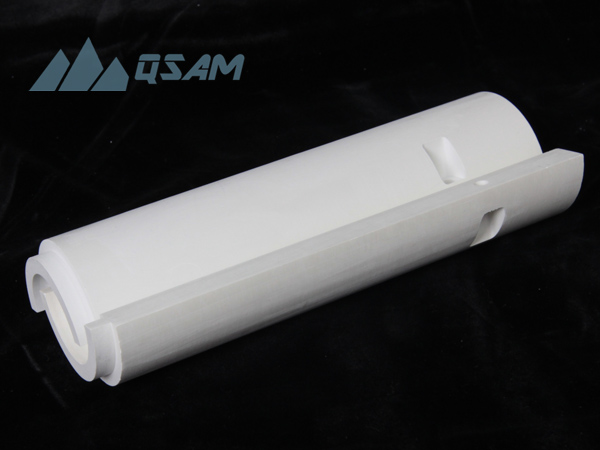 BN target frame packaging
As a ceramic material, boron nitride is quite fragile in a lot of cases. The BNtarget frameare usually hold in plastic bags by vacuum, and protect with heavy foam.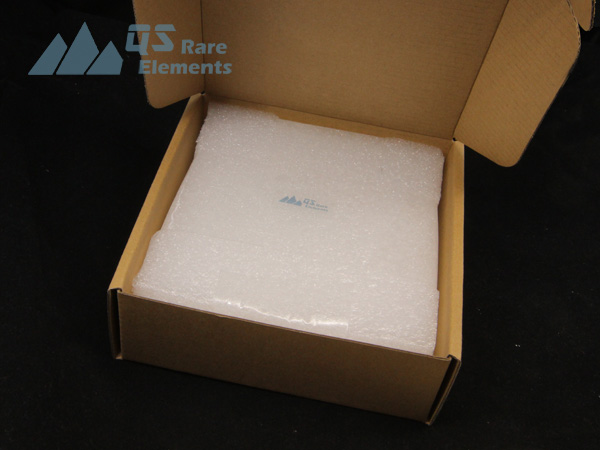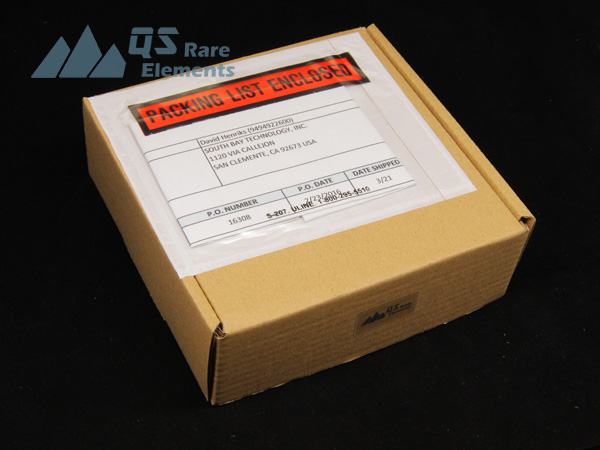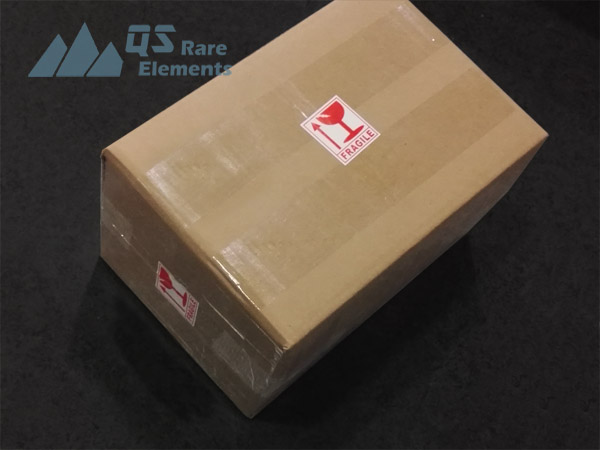 Related Product
Boron Nitride Machinable Ceramic
Pyrolytic Boron Nitride Custom Parts | PBN parts