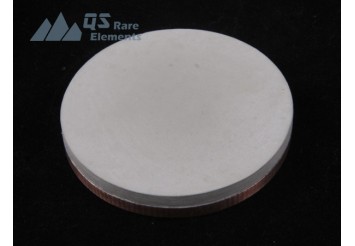 Calcium Fluoride (CaF2) Sputtering Targets
Composition:Calcium Fluoride (CaF2)
Catalog No.:DPHL20ST
Purity:99.9% ~ 99.99%
Please click

for discount and other size

Click here for the specifications of CaF2 sputter target

Click here for the SDS document of CaF2 sputter target

Introduction to Calcium Fluoride
Calcium fluoride (CaF2) plays a significant role in the field of thin film deposition and coating processes, particularly in physical vapor deposition (PVD) techniques. As a sputter target material, calcium fluoride is widely used in sputtering systems to deposit thin films onto various substrates.
In PVD, a high-purity calcium fluoride sputter target, usually flat disc, is bombarded with energetic ions (typically argon) in a low-pressure gas environment. This bombardment dislodges atoms from the target surface, which then deposit as a thin film onto the substrate placed in the deposition chamber. The resulting calcium fluoride thin films exhibit excellent optical properties, such as high transparency and low absorption in the ultraviolet, visible, and infrared regions.
These calcium fluoride coatings find applications in various industries, including optics, telecommunications, and electronics. They can be used as anti-reflective coatings on optical components like lenses, mirrors, and windows to minimize light reflection and maximize transmission. Calcium fluoride coatings also serve as protective layers, providing resistance against chemicals, moisture, and abrasion.
Furthermore, calcium fluoride disc sputter targets are utilized in the manufacturing of other fluoride-based thin films and multilayer coatings. By controlling the deposition parameters and composition, precise control over the film thickness, composition, and optical properties can be achieved.
Regular Dimensions and Price of Calcium Fluoride (CaF2) Sputtering Target
Use the link below to purchase regular size with credit card directly (Email, shipping address and contact phone number required)
| | | |
| --- | --- | --- |
| Product Name | Reference Price | |
| 3"dia x 1/8"t (disc) Calcium Fluoride sputtering target | $833 | Click to buy |
| 2"dia x 1/8"t (disc) Calcium Fluoride sputtering target | $739 | Click to buy |
| 3"dia x 1/8"t (disc) CaF2 sputtering target with In bonding to Cu bck plt | $913 | Click to buy |
| 2"dia x 1/8"t (disc) CaF2 sputtering target with In bonding to Cu bck plt | $874 | Click to buy |
Calcium Fluoride (CaF2) sputtering target specifications
Formula: CaF2
CAS No.: 7789-75-5
Max. dia. of flat disc sputter target disc: 12"
Typical lead time of disc CaF2 sputtering target: 4 weeks
About Our Sputtering Target
QS Advanced Materials Inc is a professional supplier of custom manufacturered R&D consumptions. Our equipment setup are flexible to meet various demands from wide range of customers for flat disc sputter targets, including most regular fluoride compounds. We are supporting US national labs and worldwide univeristies and researching facilities with our sputter target material and other customized products.
Sputtering Calcium Fluoride
The production of Calcium Fluoride (CaF2) thin films through the sputtering technique involves the deposition of a layer of CaF2 material onto a substrate. This process relies on the bombardment of CaF2 targets by high-energy particles, typically ions or electrons, resulting in the ejection of atoms from the target surface. These atoms then deposit onto the substrate, forming a thin film of CaF2 with controlled thickness and uniformity.
CaF2 thin films have gained significant importance in various applications, including optical coatings, IR windows, and microelectronic devices. This is primarily due to their desirable properties such as high transparency, high refractive index, and low absorption coefficient in relevant spectral regions.
The sputtering technique offers a reliable and efficient means of producing CaF2 thin films, allowing precise control over their thickness and properties. As a result, it has become a widely adopted method in numerous industries seeking to harness the advantages of CaF2 thin films for their specific applications.
Calcium Fluoride Sputter Target Related Articles
Introduction to Calcium Fluoride (CaF2)
Calcium Fluoride Sputtering Target Packaging
QS Advanced Materials Incs sputter targets are vacuum sealed in plastic bags for shipping. We also use heavy foam to protect it. Common documents together with the sputter targets are packing list and analytical report e.g. COA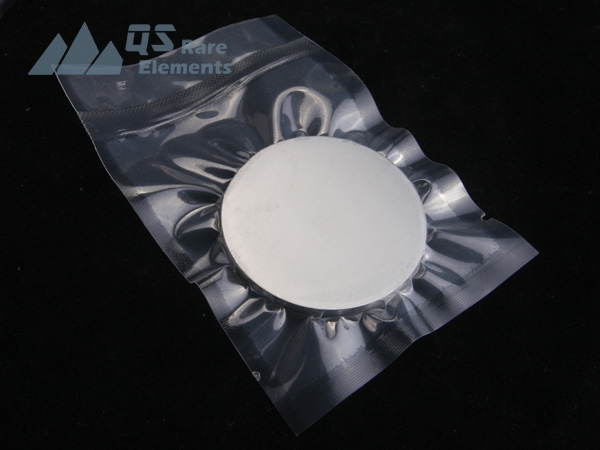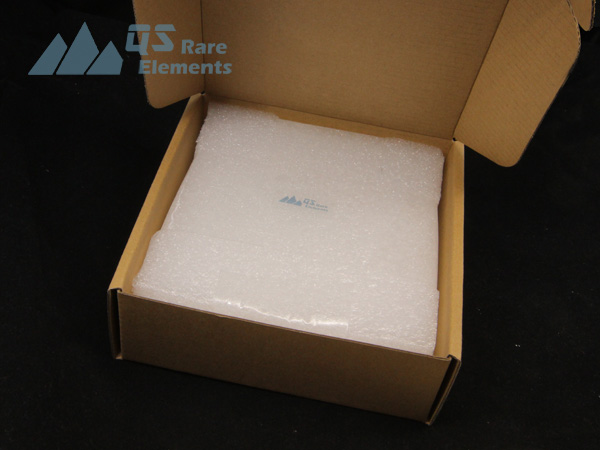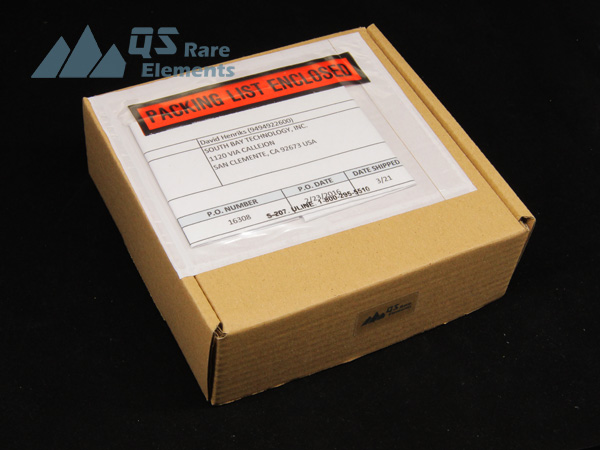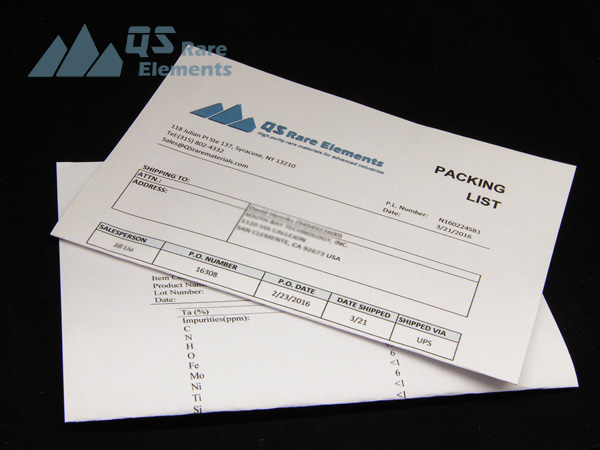 Related Product