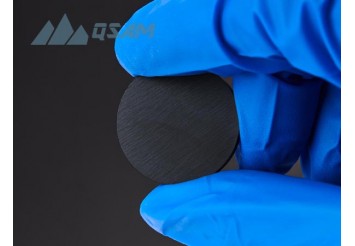 Calcium Ruthenate (CaRuO3) Sputter Targets
Composition:Calcium Ruthenate (CaRuO3)
Catalog No.:DPATOST
Purity:99.9% ~ 99.99%
Maximum Diameter:6"
Typical Lead Time:5 weeks
Price:$1900 (2" Dia. x 1/8")

CaRuO3 sputter target introduction
The CaRuO3 sputter target is specifically designed for PVD coating applications due its unique compound properties. Composed of calcium, ruthenium, and oxygen, CaRuO3 exhibits valuable traits making it well-suited for various thin film coatings. Moreover, CaRuO3 finds several important applications.
Firstly, CaRuO3 thin films produced from this target aid the development of perovskite oxide devices. For example, uses involve resistive switching memories, ferroelectric capacitors, and solid oxide fuel cells. Additionally, CaRuO3 contributes to spintronic innovations through roles in spin valves, magnetic tunnel junctions, and other spintronic components. These assist advanced data storage and computing. Furthermore, initial studies show promise for CaRuO3 in catalysis such as oxygen and hydrogen evolution reactions.
Overall, the CaRuO3 sputter target delivers researchers and manufacturers a reliable material for tailorable CaRuO3 thin film deposition. Its compatibility with sputtering methods provides valuable tool support across electronics, energy, and catalyst industries. Therefore, the CaRuO3 target proves a versatile means toward innovative solutions through its unique properties.
QSAM'scalcium ruthenate sputter targets
At QSAM, our hot pressing equipment is designed to produce disc sputter targets from various specialty materials. This allows us to provide customers with customized sputter targets like CaRuO3 on a short lead time. Being a mixed oxide, the first step in fabricating CaRuO3 targets is to obtain high purity CaRuO3 compounds through solid phase synthesizing. After grinding, a second sintering produces the authentic CaRuO3 sputter target material. As one of the materials supported by our in-house capabilities, CaRuO3 targets start with synthesizing the compound via solid state reaction. Further processing such as grinding and sintering then forms the high-quality targets ready for deposition applications. QSAM is equipped to handle complex multi-component targets like CaRuO3.
Specification of our calcium ruthenate sputter target
| | |
| --- | --- |
| Compound Formula | CaRuO3 |
| Molecular Weight | 189.15 |
| CAS No. | N.A. |
| Maximum diameter | 6" |
| Apperance | Grey |
Sputter Target Packaging
In a lot of cases, mixed oxide compounds are vulnerable to water. Our calcium ruthenate sputter targets are vacuum sealed in plastic bags for safety shipment. We also use heavy foam to protect this fragile ceramic material. Common documents together with the sputter targets are packing list and analytical report (COA)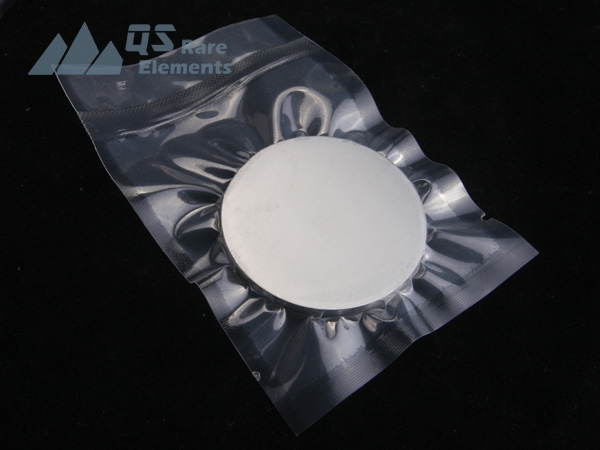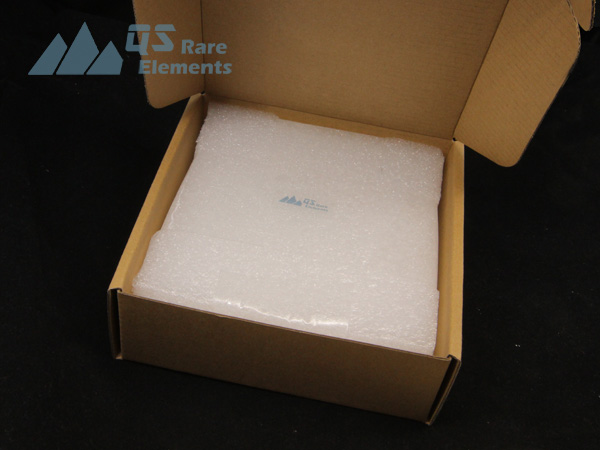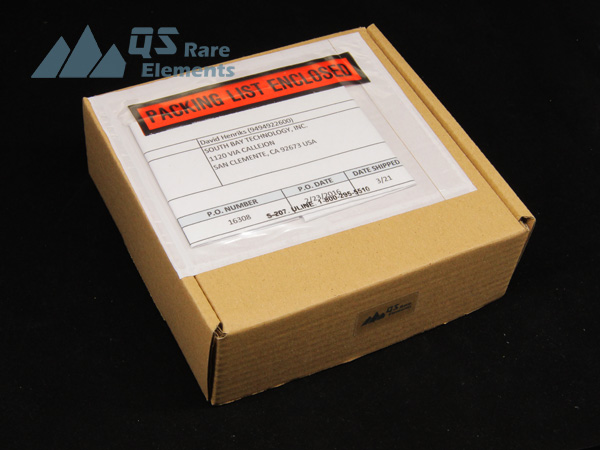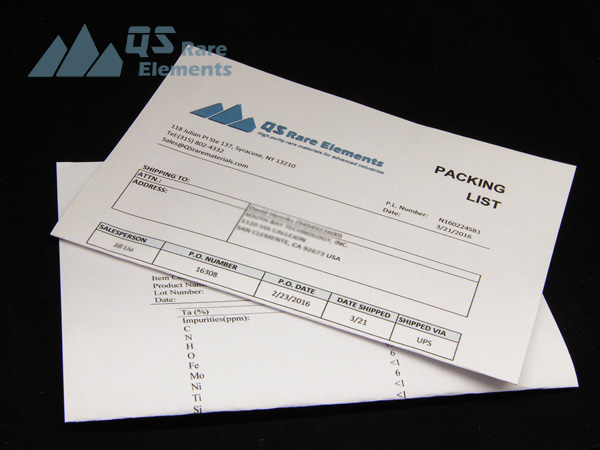 Related Product