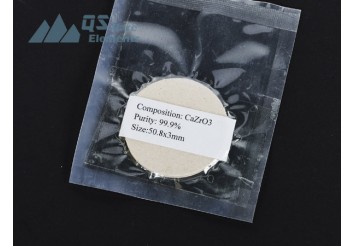 Calcium Zirconate (CaZrO3) Sputter Target
Composition:Calcium Zirconate (CaZrO3)
Catalog No.:DPOX20ZST
Purity:99%
Maximum Diameter:6"
Typical Lead Time:5 weeks
Ref. Price:$830 (2" Dia. x 1/8")

CaZrO3 Properties
| | |
| --- | --- |
| Coumpound Name | Calcium zirconate |
| CAS No. | 12013-47-7 |
| Molecular Weight | 179.3 |
| Melting Point | 2250-2550C |
| Theoretical Density | 5.11 g/cc |
QSAM CaZrO3 sputter targets
CaZrO3 is a mixed metal oxide coumound. As a result, one main synthesis method involves solid-state reactions. To create single-phase CaZrO3 targets requires high purity CaZrO3 powder. Then, a hot pressing sinter creates density. This process yields a uniform solid disc with one compound only.
Afterwards, grinding and cutting prepare the dimensions. Consequently, targets result in any desired size instead of limits. At QSAM, we focus on customizing. First, high temperature treatment produces the CaZrO3 compound. Subsequent processing forms high quality targets prepared for deposition.
In conclusion, QSAM offers customized CaZrO3 through dedicated production. The multi-step technique involves synthesis, sintering and shaping. This grants the ability to fulfill various customer needs for sputtering. In turn, deposits of the complex metal oxide aid diverse applications through our precisely made materials.
Introduction to CaZrO3 compound
CaZrO3, also called calcium zirconate, has a high melting point range. It contains unique traits enabling various uses. For example, in piezoelectric and ferroelectric fields, CaZrO3 shows potential for sensors, ceramics, and memories. Its crystal structure allows manufacturing such devices.
Additionally, CaZrO3 thin films find use in optical coatings. They offer good light transmission and high refractive index. As a result, the films enhance performance and reflection of optics. Common deposition involves magnetron sputtering. Here, bombardment of CaZrO3 targets forms particles building the desired thin film on a substrate.
Moreover, as a mismatch calcium solid electrolyte, CaZrO3 presents advantages. It shows low conductivity but excellent tolerance to temperature changes and stability. CaZrO3 is thus suited for fuel cells and energy storage conversion due to these properties. In summary, diverse uses arise from the traits of calcium zirconate in piezoelectrics, optics, and energy applications through sputtering deposition and solid electrolyte functions.
Sputter Target Packaging
In a lot of cases, mixed oxide compounds are volnerable to water. Our Calcium Zirconate sputter targets are vacuum sealed in plastic bags for safety shipment. We also use heavy foam to protect this fragile ceramic material. Common documents together with the sputter targets are packing list and analytical report (COA)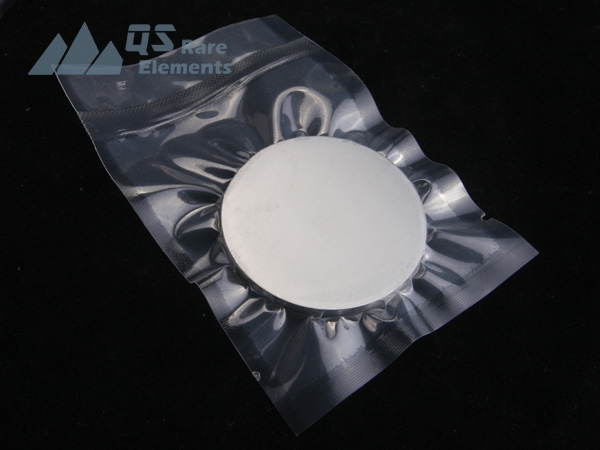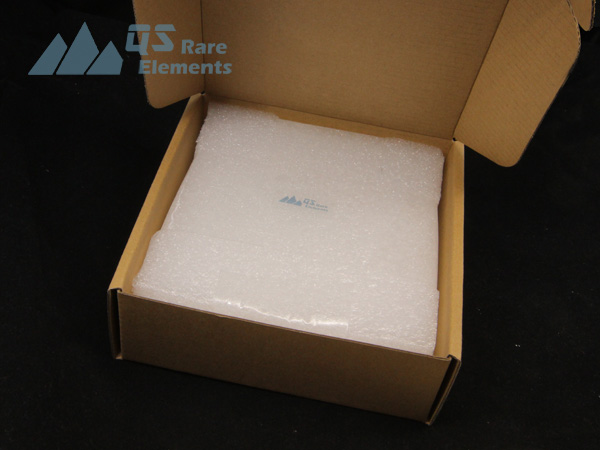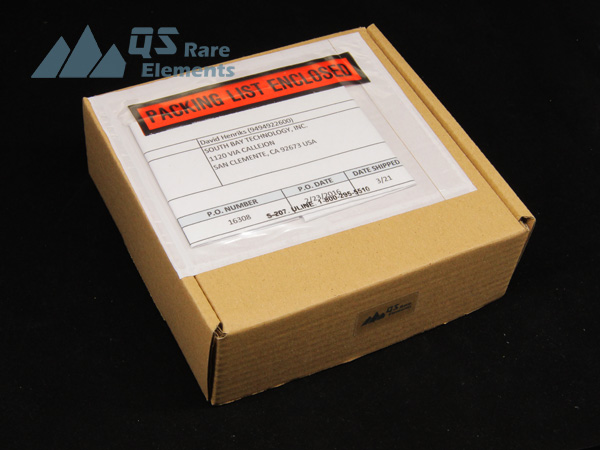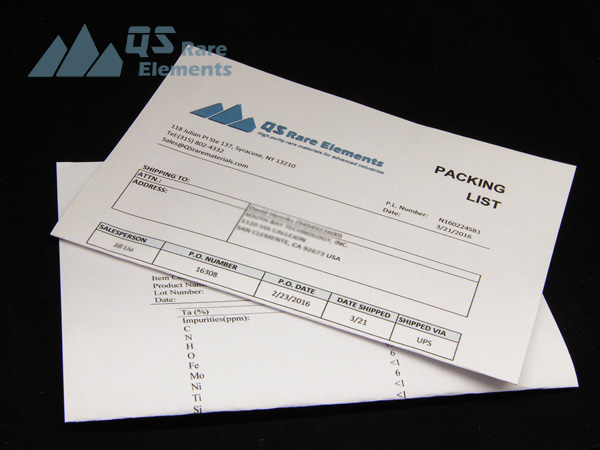 Related Product
Nickel Nitride (NiSi2) Sputtering Target