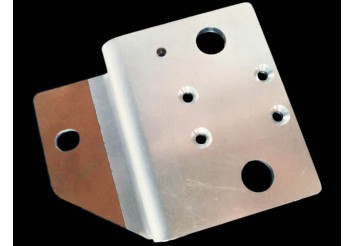 Copper aluminum bimetallic busbar
Catalog No.:CCA-busbar

Copper Layer: 10~30%
Typical Material: C11000 copper+ 1060 aluminum
Copper Aluminum bond strength: >40MPa
Thickness: 0.3mm-20mm
Width: 10~950mm

Description
"Casting rolling" process is a recent innovation in copper aluminum bimetallic busbar market. As the process casts molten aluminum directly to copper plate, it creates a perfect joint of aluminum and copper, as well as superior thermal and electric conductivity. Aluminum serves as the base in the material and copper covering it could be single side or both sides, and it is possible to be partially copper clad. copper aluminum bimetallic busbar made by this process solved a lot of copper-aluminum connection troubles in lithium ion battery and other field that requires. This material opens the gate to various new designs of copper and aluminum connectors, especially for the lithium ion battery production. The application of our copper aluminum bimetallic busbar to connect Cu and Al, could make the production process easier and reduce the cost significantly.

About our copper clad aluminum
QS Advanced Materials is now cooperating with Enhanced Materials Technology Co. Ltd. to deliver a new type of copper clad aluminum, or copper aluminum bimetal material. We are the only sales agent in North America area for this material. This material is made by fusion copper and aluminum plates together directly when the aluminum is still in molten status. Which gives this product an excellent bonding between copper and aluminum. As the material is bonded without too much mechanical force in a relatively short period of time, there is very little brittle copper-aluminum compound. With 100% connection of aluminum and copper layer, this material has great performance in thermal conduction with low electrical resistance. In general, this new type of copper-aluminum bimetal material has significant advance over the traditional cold rolled copper-aluminum bimetal in mechanical, thermal and electrical properties, with not much higher cost.
Copper clad aluminum application
Cable slug
LiB terminal
Battery connector
Li ion Battery tab
Electric busbar
Electric circuits plates(PCB, FPC, LED)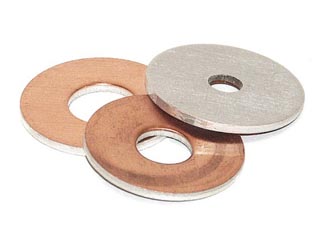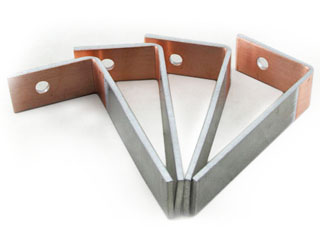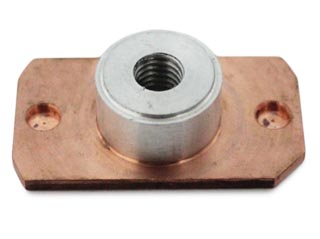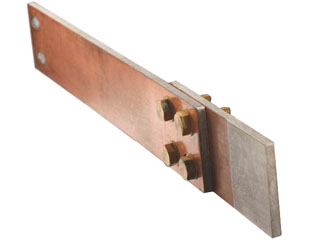 Related Product
Copper aluminum composite material
Copper aluminum bimetallic foil