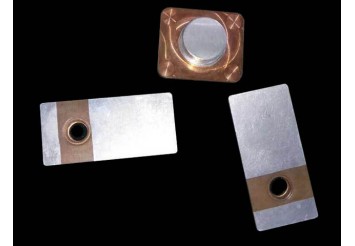 Copper aluminum bimetallic connector
Catalog No.:

Copper Layer: 10~30%
Typical Material: C11000 copper+ 1060 aluminum
Copper Aluminum bond strength: >40MPa
Thickness: 0.3mm-20mm
Width: 10~950mm

CCA-connector

Description

In Lithium ion battery, the current collector of cathode has to be aluminum while at least the surface of anode current collector has to be copper. In metallurgy, copper and aluminum cannot be welded and that gives engineers a headache. Now, a new process is developed to make high quality copper aluminum bimetallic connector. Enhanced Materials Tech Co. Ltd.(Shanghai) Is the manufacturer and QSAM is the sole agent of the material in N.A.. To manufacturer the copper aluminum bimetallic connector, aluminum is directly casted on surface of existing copper plates. This allow the two metal join together perfectly. With years of optimization, the brittle transition layer of copper and aluminum has been minimized to less than 2um and the mechanical strength of copper aluminum bonding is extremely good. These advantages gives our copper aluminum bimetal high electrical conductivity and peel resistance. It could be further processed into all kinds of electrical connectors to reduce the process of connect copper and aluminum conductive parts together. It's also worth mentioning that the casting rolling process allow the production of thicker copper aluminum bimetallic connector, which could be a tough work for cold rolling line. Our regular thickness of the plates could be as large as 20mm.

Copper clad aluminum application
Cable slug
LiB terminal
Battery connector
Li ion Battery tab
Electric busbar
Electric circuits plates(PCB, FPC, LED)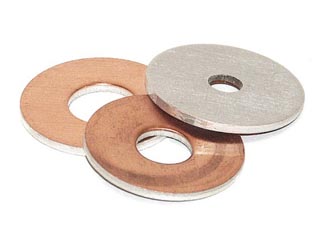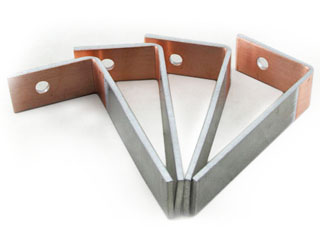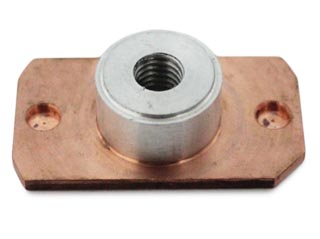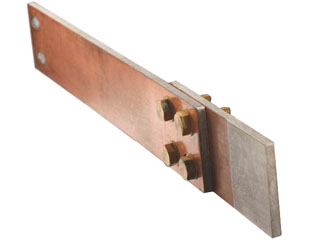 Related Product
Copper aluminum composite material
Copper aluminum bimetallic foil