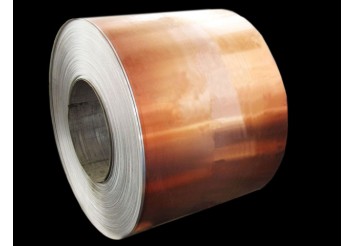 Copper aluminum bimetallic strip
Catalog No.:CCA-strip

Copper Layer: 10~30%
Typical Material: C11000 copper+ 1060 aluminum
Copper Aluminum bond strength: >40MPa
Thickness: 0.3mm-20mm
Width: 10~950mm

Description
Compared with regular cold rolled copper aluminum bimetallic strip, our casting rolled bimetal material has much better contact surface. As the aluminum is still in molten status when contact with copper, the connection strength is a lot higher than mechanical bond. Furthermore, there are fewer aluminum oxides. After years of optimization, the thickness of brittle copper-aluminum eutectic layer has been reduced to less than 2um in our material, which has very little effect on the mechanical strength of the copper aluminum bimetallic strip. As a result, our casting rolled copper aluminum bimetallic plates has perfect joint rate and great electrical and thermal conductivity. Another advantage is, this process could easily obtain material with thickness from 0.3~20mm. which is a very tough job for regular rolling production line.

About our copper clad aluminum
QSAM is the sole certified agent of copper aluminum bimetallic strip from (Shanghai) Enhanced Materials in North America. For years, QSAM has been a reliable supporter of our R&D labs and frontier manufacturers. We are proud to present this high-quality product to our customers, as we believe it would be the game changer in not only Li ion battery but also in other electrical devices and equipment.
Copper clad aluminum application
Cable slug
LiB terminal
Battery connector
Li ion Battery tab
Electric busbar
Electric circuits plates(PCB, FPC, LED)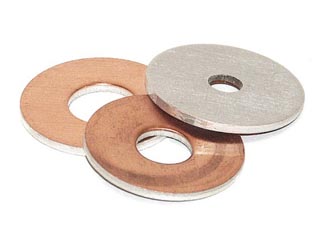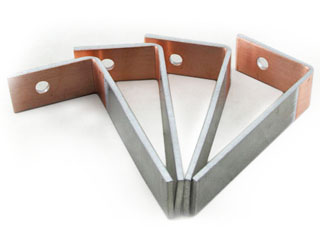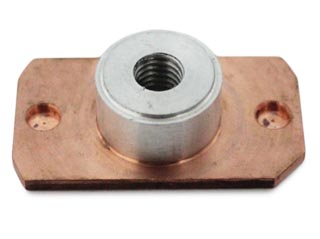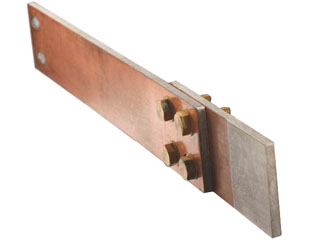 Related Product
Copper aluminum composite material
Copper aluminum bimetallic foil