Contact us
QS Advanced Materials Inc
599 Thurber Dr, Troy MI 48085

Sales@QSAdvancedMaterials.com
Tel: 866-279-7170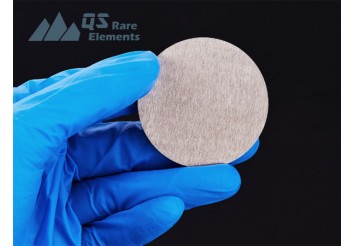 Copper Zinc Telluride (CuZnTe, CZT) Sputtering Targets
Composition:
Antimony Selenide (Sb2Se3)
Purity:
99.9% ~ 99.999%
Price:
$794 (2" Dia. x 1/8")
Please click

for discount and other size
About telluride/tellurium sputter targets
Tellurium is a metalloid. The name comes from tellus, which means "land", and was discovered by F.J.Müller von Reichenstein in 1782. High-purity tellurium is obtained from tellurium powder as raw material and refined with sodium polysulfide, with a purity of 99.999%. Used as additives in semiconductor devices, alloys, chemical raw materials, cast iron, rubber, glass and other industries. Tellurium has two allotropes, namely black powder, amorphous tellurium and silver-white, metallic luster, hexagonal crystalline tellurium. Semiconductor, forbidden bandwidth 0.34 eV. Telluride spuuter targets are made by hot pressing the compound's powder
Description of CuZnTe CZT sputter targets
Tellurides compound is somehow an alloy but also described as semi-ceramic and telluride sputter targets usually has a metal appearance. Copper zinc Telluride (CuZnTe, CZT) sputter targets is commonly used in electronic industries and CuZnTe is a necessary material for special resistors and capacitors.
QSAM usually use hot pressing technique to make our telluride sputter targets, as the VIM process for this material usually leads to uneven distribution of elements. Also, indium bonding to simple or custom made backing plate is available for this sputter target.
Packaging
Plastic bag, vacuum seal,with COA of the raw material (Copper zinc Telluride powder) for the CZT sputter target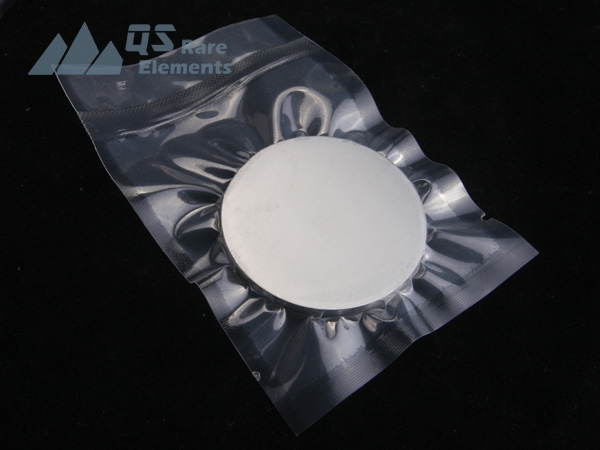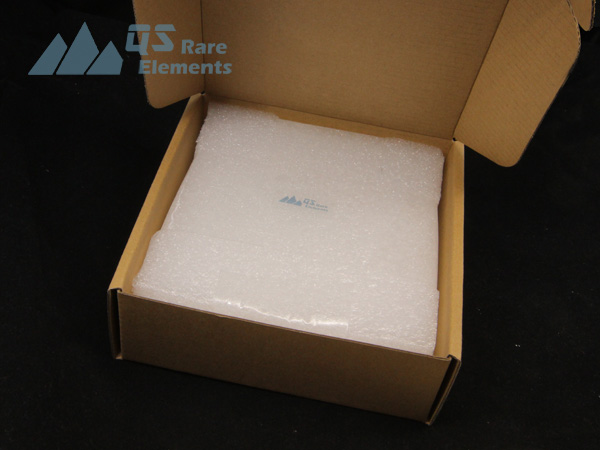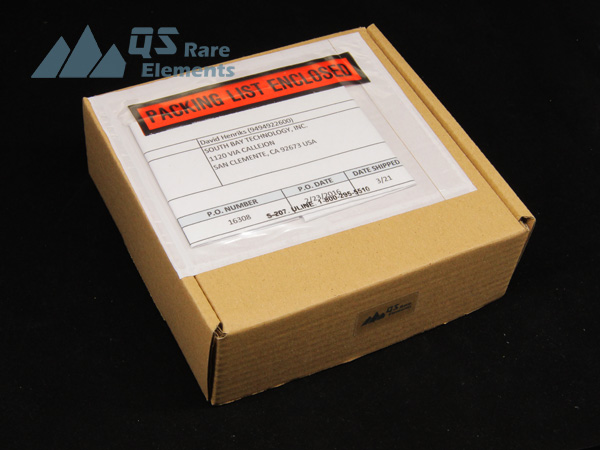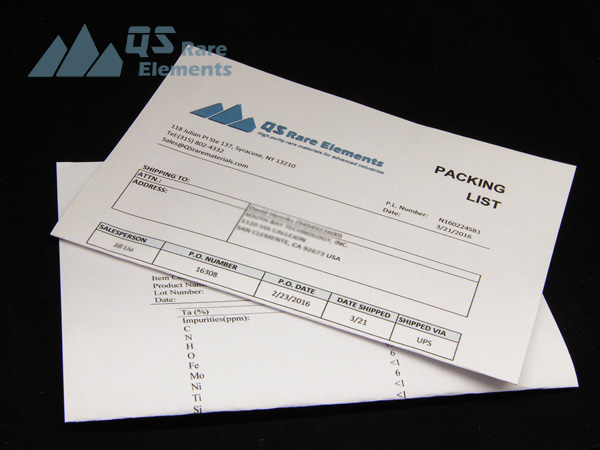 Related Product