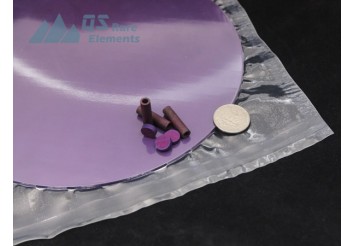 Lanthanum Boride (LaB6) Cathode
Composition:LaB6
Catalog No.:BR57-Cathode
Purity:99.9%
Supplier: QSAM (custom manufacturing for LaB6 polycrystalline cathode and other parts)

Click here for the SDS document of LaB6 cathodes

LaB6 Cathodes Introduction
LaB6, also known as lanthanum hexaboride, is a hot-pressed ceramic material that exhibits excellent thermionic emission properties. It is composed of lanthanum and boron and is widely used as a cathode material in various electron emission applications. LaB6 cathodes are renowned for their high electron emission efficiency, long operational lifespan, and stability under demanding operating conditions.
The unique electron emission characteristics of LaB6 make it particularly suitable for applications where high-current, high-brightness electron beams are required. It is commonly used in electron microscopy, electron beam lithography, electron beam welding, and other similar technologies. LaB6 cathodes can generate electron beams with high brightness and low energy spread, making them ideal for achieving fine resolution and high-quality imaging in microscopy and lithography systems.
Chemical stability for LaB6 is high, making it a stable and easy-to-use material. At room temperature, it only reacts with few strong acids and won't react with water and air. It would be oxidized only at temperature above 600°C. The product of reaction between LaB6 and residue gas in the working environment usually has lower boil point, and they evaporate in the high temperature working environment. Thus, LaB6 can maintain a clean surface and provide long service life.
Our LaB6 Cathodes and otherproducts
Although the single crystal LaB6 cathodes has longer usage life and better electric emission, the difficulty to produce and relatively small size limits its applications. Most LaB6 cathodes are still produced by hot pressing technique. QSAM is producing a series of tech ceramics based on our high-performance hot-pressing system. With co-operation with tech ceramic laboratory in universities and research institutions, we are continuously improving our capability and the quality. In our production, the high purity LaB6 raw material is sintered by hot pressor, and the blanks are machined into the shape of electrodes. LaB6 hot pressed material can be considered as polycrystalline products, but it is still not formed through crystal growing. These kind of LaB6 materials are widely used in applications that need large quantity of electric guns with high effective-cost ratio.
Please contact us for price quote of various sizes of cathodes and other machined LaB6 products. Inquiry for custom production could be submitted by either Email (sales@qsadvancedmaterials.com) or theinquiry form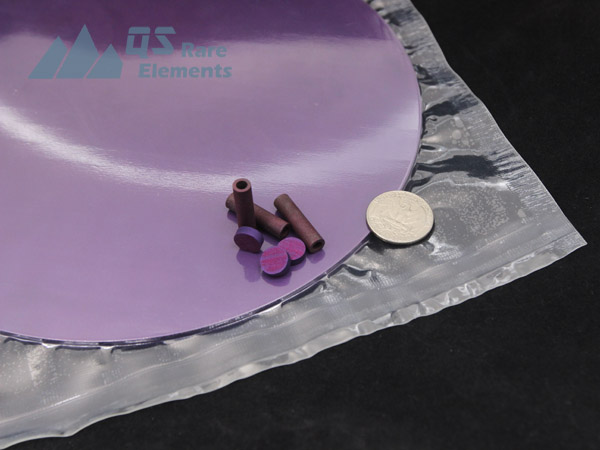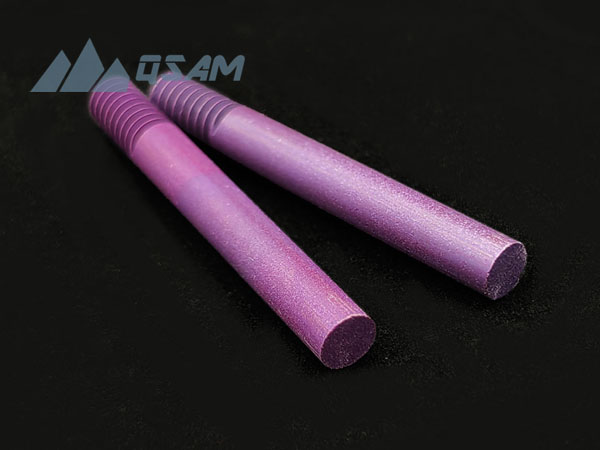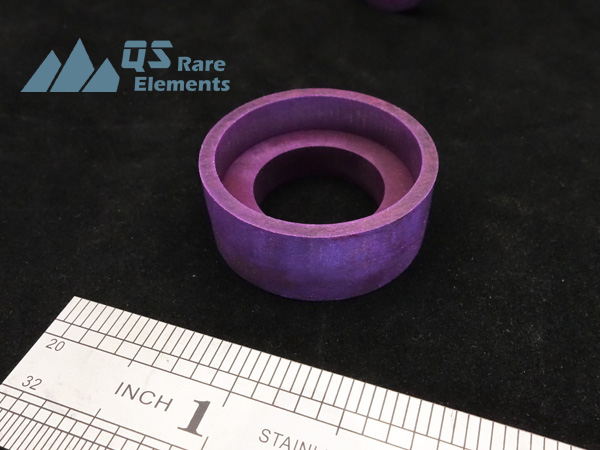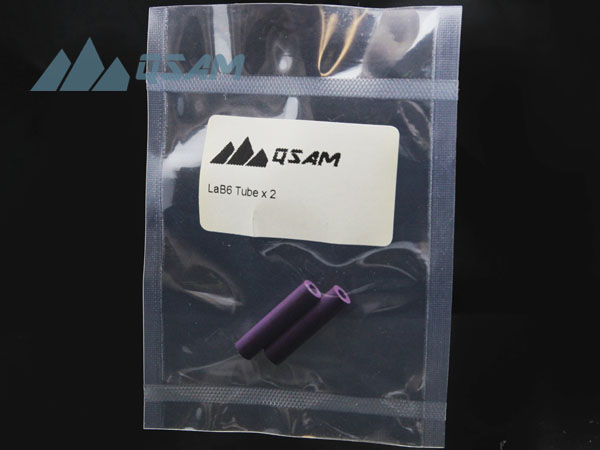 Properties of LaB6
| | | | |
| --- | --- | --- | --- |
| Product | LaB6 cathode | Structure | Polycrystalline |
| Symbol | LaB6 | Thermal Conductive | 47 W/mK (20 |
Related Product
Boron Nitride Machinable Ceramic
Pyrolytic Boron Nitride Custom Parts | PBN parts