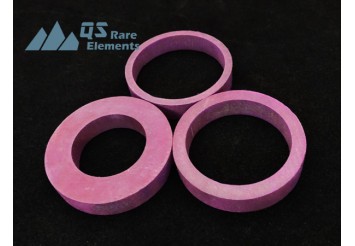 Lanthanum Boride (LaB6) Ring
Composition:LaB6
Catalog No.:BR57-Ring
Purity:99.50%
Typical Lead Time:4 weeks

Introduction to LaB6
Lanthanum hexaboride (LaB6) possesses numerous notable qualities that allow various applications. It is a refractory ceramic made from lanthanum and boron arranged in a hexagonal crystal structure.
One remarkable trait of LaB6 is its exceptionally low work function, enabling excellent electron emission. Because of this, it sees wide use as an electron source in tools like electron microscopes, electron beam lithography systems, and electron beam welders.
Additionally, LaB6 demonstrates high thermal stability and good electrical conductivity. Its high melting point and low vapor pressure make it suitable for hot environments. As a result, LaB6 finds use in thermionic power generation as a cathode material.
Furthermore, LaB6 maintains good chemical stability and resists oxidation. This allows ideal use in vacuum systems and as a heat-resistant coating.
Besides scientific and technical applications, LaB6 also assists the lighting industry, like cathode-ray tubes (CRTs) and plasma displays, due to unique emission resulting from its properties mentioned. In summary, LaB6 offers many benefits leading to diverse applications in fields such as microscopy, welding, and lighting.


Our LaB6 ceramic products
We supply lanthanum boride Rings and other LaB6 machined parts for both prototyping and scaled up productions.
Please contact us for price quote of various sizes of Lanthanum Boride Rings and other machined LaB6 products. Inquiry for custom production of LaB6 products could be submitted by either Email (sales@qsadvancedmaterials.com) or the inquiry form to obtain latest supplier information of LaB6 products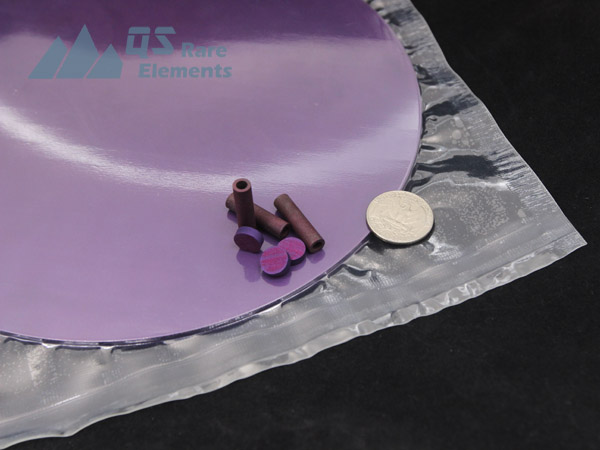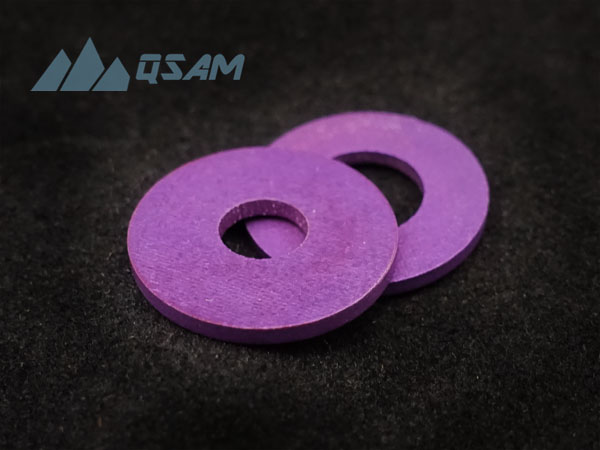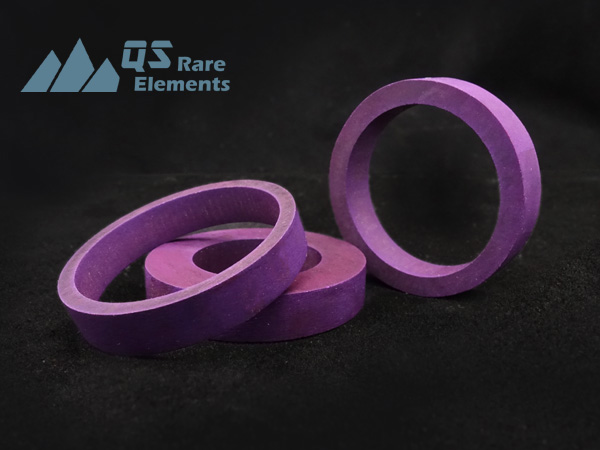 Properties of Lanthanum Hexabloride
| | |
| --- | --- |
| LaB6 Structure | Polycrystalline |
| Thermal Expansion | 6.2 X 10^-6W/K |
| Density | 4.7g/cc |
| Melting Point | 2528K |
| Electro Emissivity | <4eV |
LaB6 Ring Packaging
Although LaB6 is not that rare and has a relatively mature production process, the small Rings of LaB6 are still quite brittle. We, professional supplier of LaB6 rings, usually pack these ceramic parts in plastic bags with vacuum seal, and heavy foam
Documents packed together are COA of the raw material (Lanthanum Boride powder) for the LaB6 Rings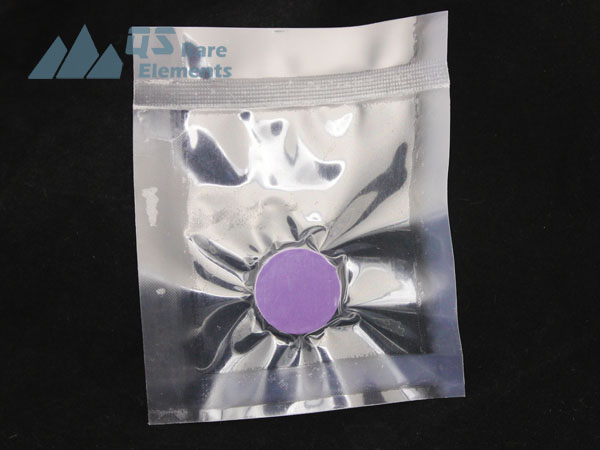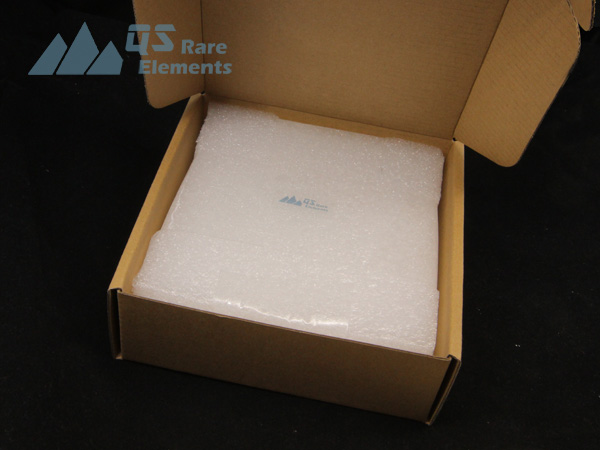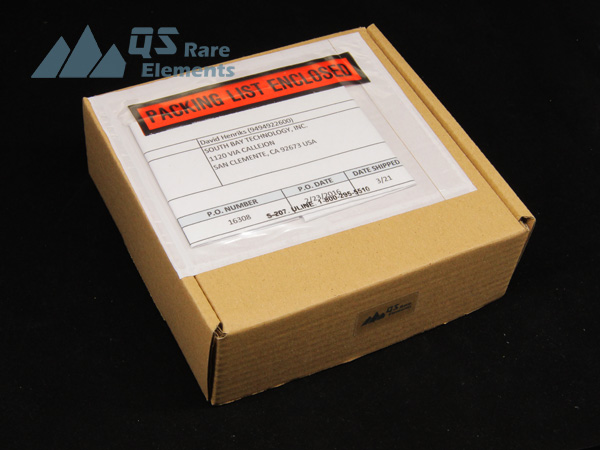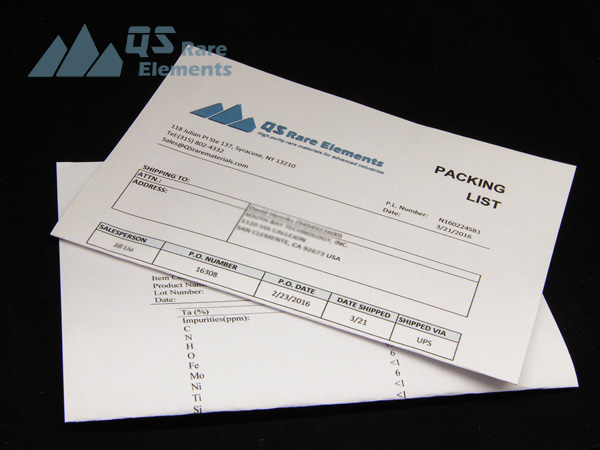 Related Product
Boron Nitride Machinable Ceramic
Pyrolytic Boron Nitride Custom Parts | PBN parts