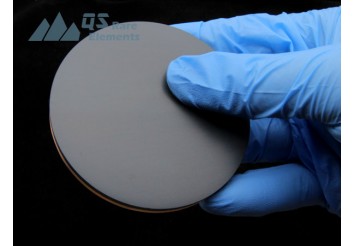 Lanthanum Strontium Manganite (La0.7Sr0.3MnO3) Sputter Target
Composition:Lanthanum Strontium Manganite (La0.7Sr0.3MnO3)
Catalog No.:DPOX58ZST
Purity:99%
Maximum Diameter:6"
Typical Lead Time:5 weeks
Ref. Price:$896 (2" Dia. x 1/8")

Lanthanum strontium manganite introduction
Lanthanum strontium manganite (LSM or LSMO) represents an oxide ceramic characterized by the formula La1−xSrxMnO3. Moreover, the value of x specifically denotes the doping level. Commonly, LSM finds utilization as a cathode within commercial solid oxide fuel cells (SOFCs).
Particularly, strontium doping actively introduces excess holes into the valence band of lanthanum. Consequently, this raises electronic conductivity at higher operating temperatures. As a result, LSM proves suitable for SOFC cathodes. Additionally, LSM displays compatible thermal expansion with yttria-stabilized zirconia (YSZ). YSZ serves as a premier electrolyte material for SOFCs. This matching thermal behavior prevents cracking or separation between adjacent cathode and electrolyte layers during thermal cycling. Combined with maintained conductivity even at elevated temperature ranges, such traits underlie LSM's widespread employment in SOFC cathode applications seeking improved performance.
QSAM's Lanthanum Strontium Manganite Sputter Target
As a mixed oxide material, Lanthanum Strontium Manganite (La0.7Sr0.3MnO3) should primarily exist as a single phase. However, this name also loosely denotes the oxide compound consisting of multiple cations, specifically lanthanum and strontium in this case. Moreover, a La0.7Sr0.3MnO3 sputter target is commonly fabricated through high-temperature sintering/recrystallization of the mixed lanthanum and strontium oxide compounds.
Furthermore, to yield the La0.7Sr0.3MnO3 targets, the single phase La0.7Sr0.3MnO3 material is initially ground into powder. Subsequently, the powder undergoes additional sintering. Additionally, Lanthanum Strontium Manganite possesses rather unique physical properties. Consequently, it finds niche applications across electronics, superconductivity and optics industries.
Also, indium bonding to straightforward or customized backing plates remains an available option for La0.7Sr0.3MnO3 sputter targets. In summary, thorough production and thermal treatment serve to provide high-quality targets with specialized composition and applications through multiple processing steps.
Manganite Sputter Target Packaging
In a lot of cases,manganite mixed oxide compounds are vulnerable to water. Our Lanthanum Strontium Manganite sputter targets are vacuum sealed in plastic bags for safety shipment. We also use heavy foam to protect this fragile ceramic material. Common documents together with the sputter targets are packing list and analytical report (COA)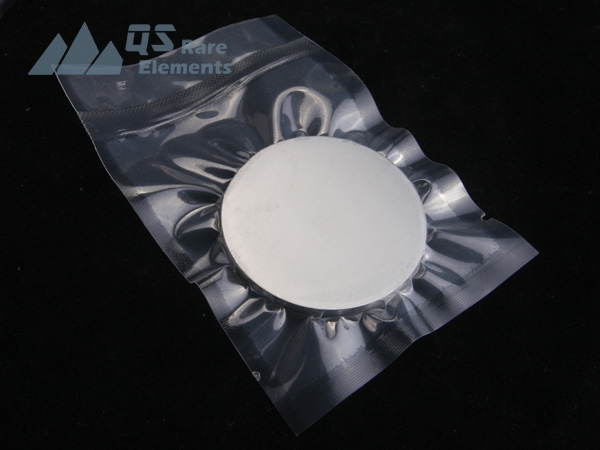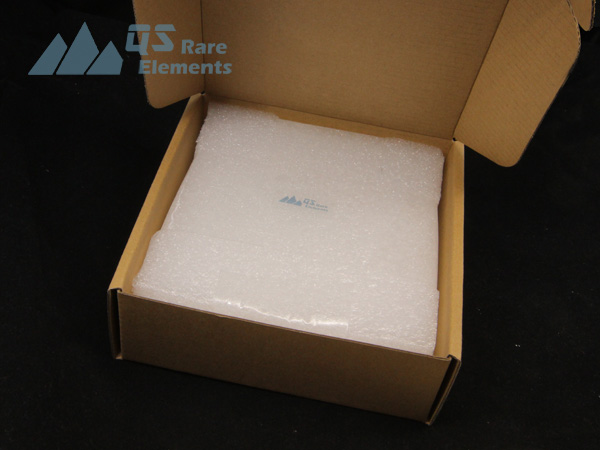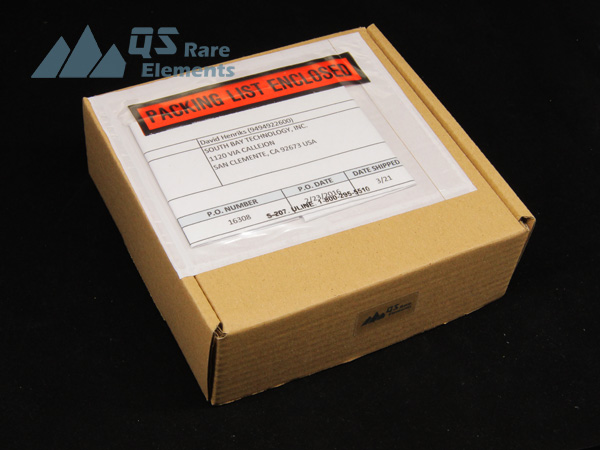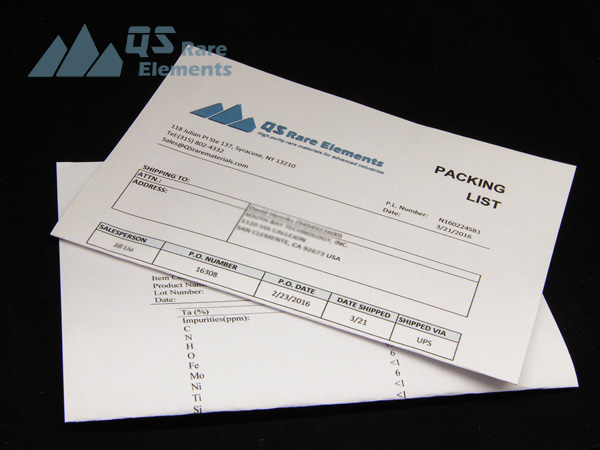 Related Product