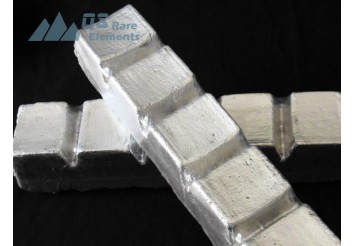 Magnesium-Scandium (Mg-Sc) Master Alloy
Composition: Mg and Sc Catalog No.:REM21MgPurity:Sc: 2%~10%Typical Lead Time:3 weeks

Magnesium-Scandium master alloy introduction
The Magnesium-Scandium master alloy is an alloy that contains a relatively high concentration of Scandium , serving as a precursor for magnesium alloys with lower Scandium content. The addition of Scandium or other rare earth elements to magnesium enhances the performance of the resulting alloy, including improved strength, corrosion resistance, and thermal stability. By modifying the microstructure and grain boundaries of magnesium, the rare earth metals contribute to enhanced mechanical and thermal properties. The use of master alloys serves multiple purposes in alloy production. One key advantage is ensuring the uniform distribution of alloying elements throughout the molten mixture, promoting consistency in the final product. Additionally, master alloys facilitate process optimization, allowing manufacturers to fine-tune manufacturing processes for improved efficiency and quality.
Introduction to scandium
Scandium is a chemical element with the symbol Sc and atomic number 21. It is a silvery-white metal and is classified as a transition metal. Scandium is relatively rare in nature and is often found in small quantities as a component in various minerals. It is known for its high melting point, light weight, and excellent strength.Scandium has diverse applications in different industries. Its alloys, such as Scandium-Aluminum alloys, are used in aerospace, defense, and sports equipment due to their high strength and lightweight properties. Scandium oxide is employed in the production of high-intensity lamps, lasers, and ceramics. Scandium is also used as a catalyst in certain chemical reactions and as a component in fuel cells.
Magnesium-Scandium Metal Packaging
Magnesium-Scandium Metal are vacuum sealed in plastic bags or argon protected in other container for safety shipment. We also use heavy foam to protect this rare earth material. Common documents together with these rare earth metals are packing list and analytical report (COA).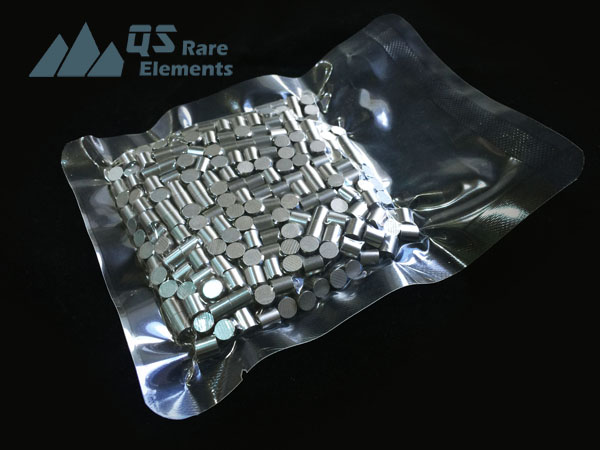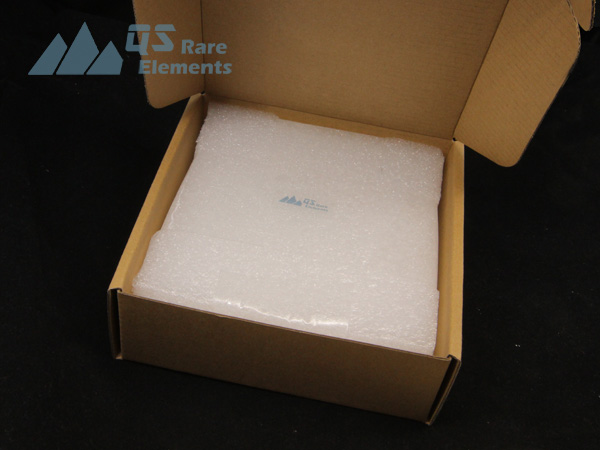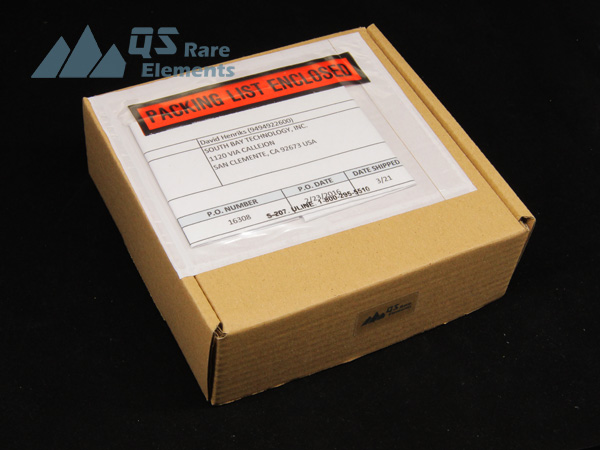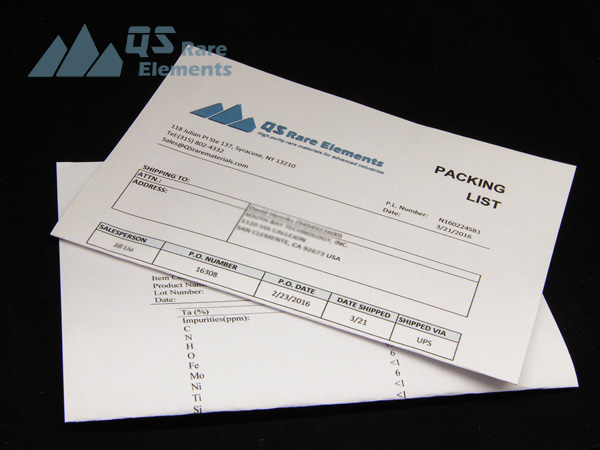 Related Product