Contact us
QS Advanced Materials Inc
599 Thurber Dr, Troy MI 48085

Sales@QSAdvancedMaterials.com
Tel: 917-267-9375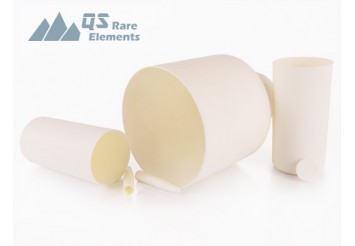 Pyrolytic Boron Nitride Crucible | PBN crucible
Material: Pyrolytic Boron Nitride /PBN
Production process: CVD
Type: LEC, MBE, VGF, Conical
Purity: >99.99%
Supplier: QSAM

Chemical content of QSAM PBN material
Introduction of PBN crucibles
PBN Crucibles are produced by CVD process and all the boron nitride crystals grow parallel to the surface of which the vapor is deposited on. Due to the nature of CVD process, thick wall crucibles (>2mm) are usually not available. Thus, most common PBN crucibles is 0.8~1.5mm.
It is also a good choice for extremely high purity boron nitride. As the purity of gas material is a lot higher than regular boron nitride powder, purity for PBN material is quite high and 99.99% is the typical grade. With it's high density, and high purity, PBN is becoming an widely used material in vacuum processes. The CVD process give these PBN crucibles almost perfect layered structure, which leads to anisotropic thermal conductivity, making it an ideal choice for crystal growing. PBN is the major material to make crucibles for GaAs crystal production.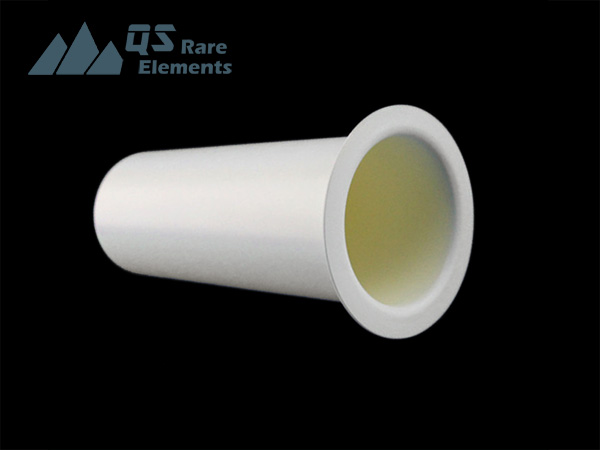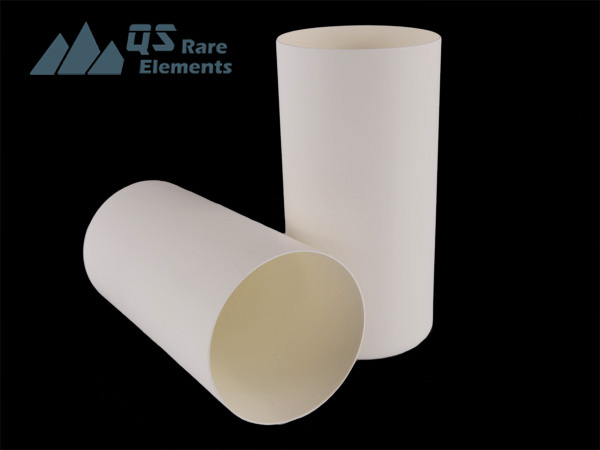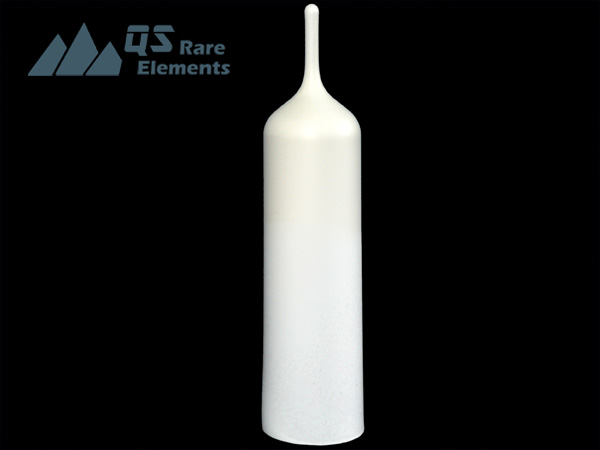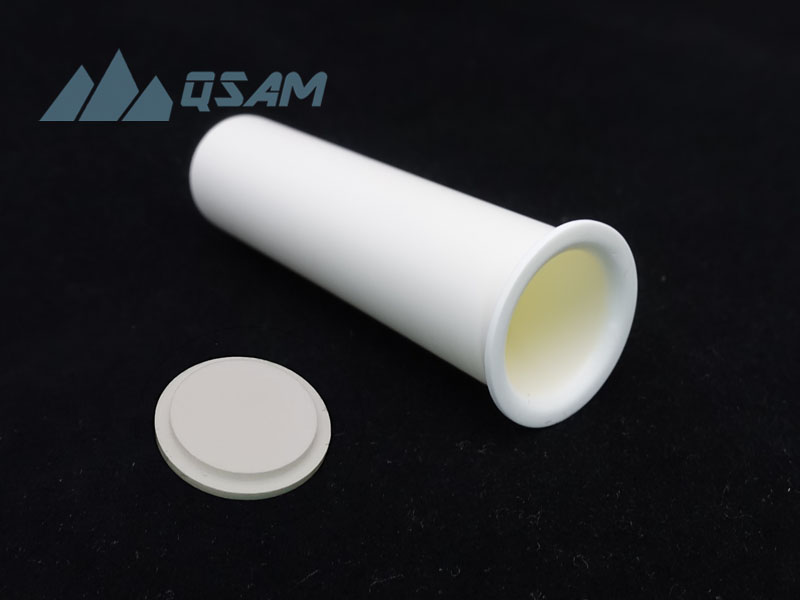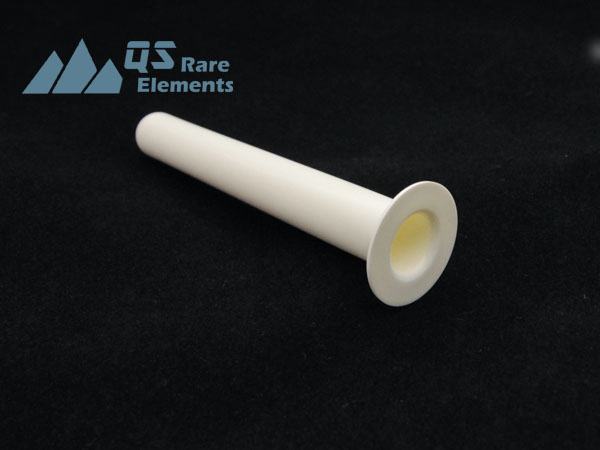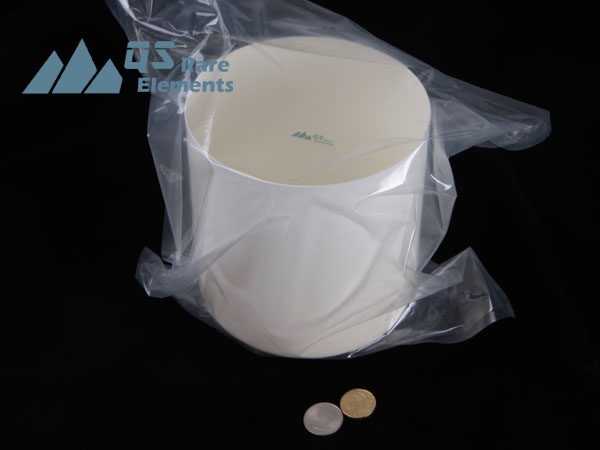 The pyrolytic boron nitride (PBN) crucibles QSAM provided are custom produced from our CVD furnace with high purity material. Dimensions of PBN crucibles are limited within 12"Dia. x 12"H, limited by equipment size. As the production of PBN crucibles is a strict batch process, the unit price could be changed a lot based on quantity, as the fixed cost for each batch is quite high.
PBN Crucible applications
Single crystal growth
High purity molten salt
Vacuum advanced materials
Manufacturing semiconductor materials
PBN Crucible specification
Appearance

White/light yellow

Boron Nitride Content

99.99%

Crystalline

hexagonal

Mechanical Properties

Along crystal plane

Perpendicular crystal plane

Flexural Strength MPa

60

N.A.

Tensile Strength MPa

120

N.A.

Young Modulus GPa

N.A.

N.A.

Density

2.1 g/cm3

Porosity

<5%

Hardness ~Knoop

11 kg/mm2

Thermal Conductivity

60 W/mK

2 W/mK

Thermal Expansion RT

3 10-6/K

15.5 10-6/K

Dielectric Constant

4.0

Dielectric Strength

79KV/mm

Electrical Resistance RT

>1014 ohm cm
PBN Products QSAM supplies
PBN Crucible Related Research Articles


PBN

Crucible

Packaging
As a ceramic material, PBN boron nitride crucibles are quite fragile in a lot of cases. Our PBN crucibles are usually hold in plastic bags by vacuum, and protect with heavy foam.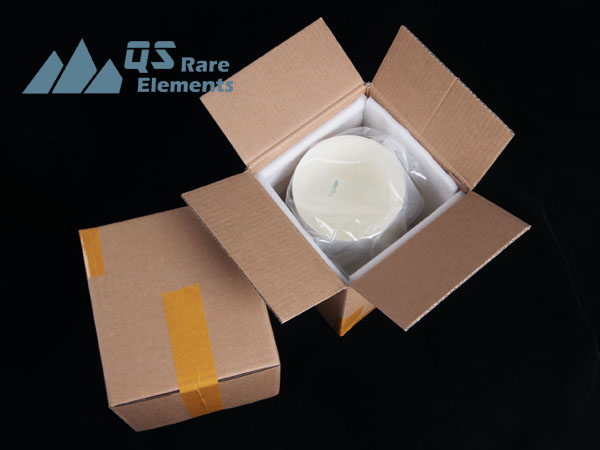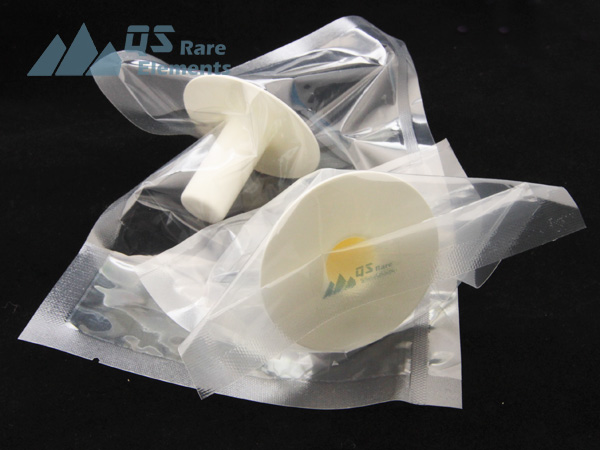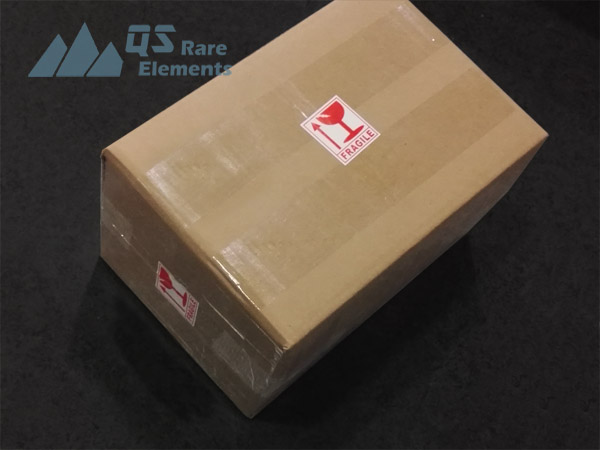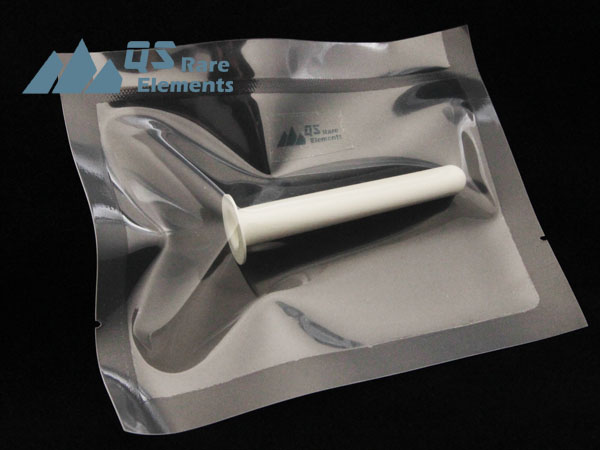 Related Product
List of standard PBN crucibles
Boron Nitride Rod (dia. 3"x L. 12")