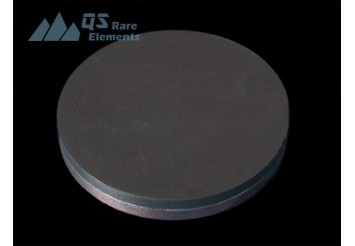 Silicon Carbide (SiC) Sputtering Targets
Composition:Silicon Carbide (SiC)
Catalog No.:DPCB14ST
Purity:99.50%
Please click

for discount and other size

Click here for the specifications of SiC sputter target

Click here for the SDS document of SiC sputter target

Silicon Carbide (SiC) sputtering target specifications
Formula: SiC
CAS No.: 409-21-2
Max. dia. of flat disc sputter target: 8"
Typical lead time of SiC sputtering target: 4 weeks
Regular Dimensions and Price of Silicon Carbide (SiC) Sputtering Target
| | | |
| --- | --- | --- |
| Product Name | Reference Price | |
| 2"dia x 1/8"t Silicon Carbide sputtering target | $476 | Add to Chart |
| 3"dia x 1/8"t Silicon Carbide sputtering target | $434 | Add to Chart |
| 2"dia x 1/8"t SiC sputtering target with In bonding to Cu bck plt | $556 | Add to Chart |
| 3"dia x 1/8"t SiC sputtering target with In bonding to Cu bck plt | $569 | Add to Chart |
About Our SiC Sputtering Target
QS Advanced Materials (QSAM) is a professional supplier of custom-manufactured R&D consumables. We offer flexible equipment setups to meet a wide range of demands from customers for flat disc sputter targets. Our silicon carbide sputter targets are produced using a hot pressing technique, ensuring high purity standards with low free carbon or silicon. With years of experience, we are capable of supplying SiC targets as large as 8 inches and are willing to explore larger sizes when necessary. QSAM proudly supports US national labs, worldwide universities, and research facilities with our high-quality sputter target materials, enabling the advancement of science and technology.
Sputtering Silicon Carbide
Sputtering technique are frequently used to create the thin film of Silicon Carbide . The SiC target material is placed on the electrode in the sputtering chamber. Heavy ion particle or laser are frequently used to ejecting coating material from the target, made by Silicon Carbide in this case, to create a thin film of SiC on the surface of the substrate. As silicon carbide is an electric insulator, usually people don't use DC sputtering for this type of target material.
About silicon carbide
Silicon carbide (SiC) is a hexagonal crystal that is divided into black and green variants, with a specific gravity of 3.20-3.25 and a microhardness of 2840-3320kg/mm2. SiC is primarily used to process materials with low tensile strength, such as glass, ceramics, stone, and refractory materials.
Beyond its abrasive properties, silicon carbide has many other uses due to its stable chemical properties, high thermal conductivity, low thermal expansion coefficient, and good wear resistance. For instance, SiC powder can enhance the wear resistance of the impeller or cylinder of a water turbine by 1 to 2 times, while high-grade refractory material made of SiC has heat shock resistance, small size, light weight, high strength, and good energy-saving effects. Low-grade SiC (containing about 85% SiC) is an excellent deoxidizer that can quicken steelmaking speed, facilitate the control of chemical composition, and improve the quality of steel. Additionally, silicon carbide is widely used to make silicon carbide rods for electric heating elements.
SiC's high thermal conductivity, thermal radiation, and thermal strength make it an ideal indirect material for ceramic glazed baking and sintering. The manufacture of thin plate kiln furniture with SiC can reduce the capacity of the kiln furniture, increase the capacity and product quality of the kiln, and shorten the production cycle.
In order to make high purity silicon carbide material, not silicon composite with carbon, QSAM use pre synthesized silicon carbide powder as material and using hot pressing technique to sinter it into sputter target. The resulted material has much less free silicon or carbon, compared with regular silicon carbide that used as structral ceramics.


Articles related to silicon carbide sputter target
Manufacturing of silicon carbide (SiC) ceramics
Silicon Carbide Epitaxy Power Devices


Silicon Carbide Sputtering Target Packaging
QSAM's sputter targets are vacuum sealed in plastic bags for shipping. We also use heavy foam to protect it. Common documents together with the sputter targets are packing list and analytical report e.g. COA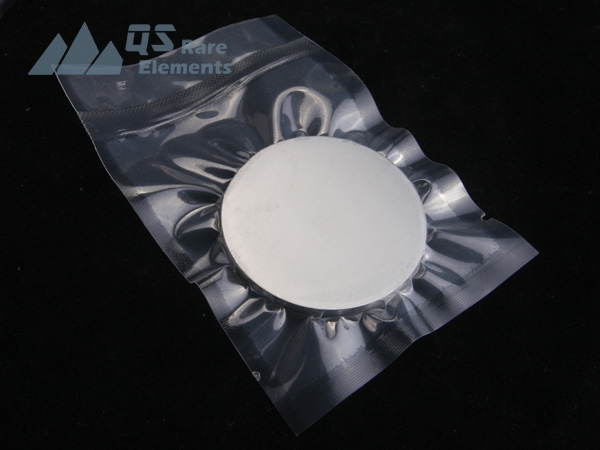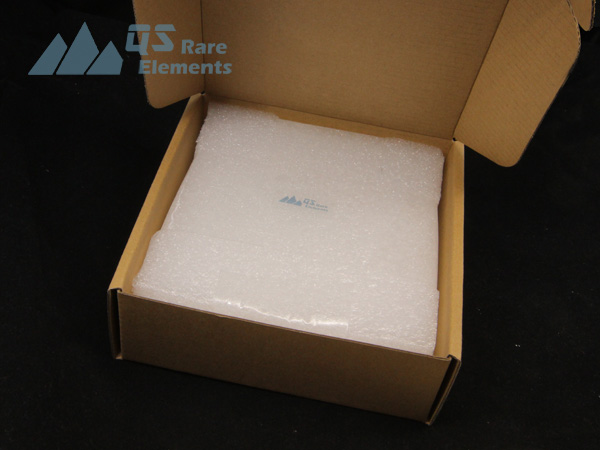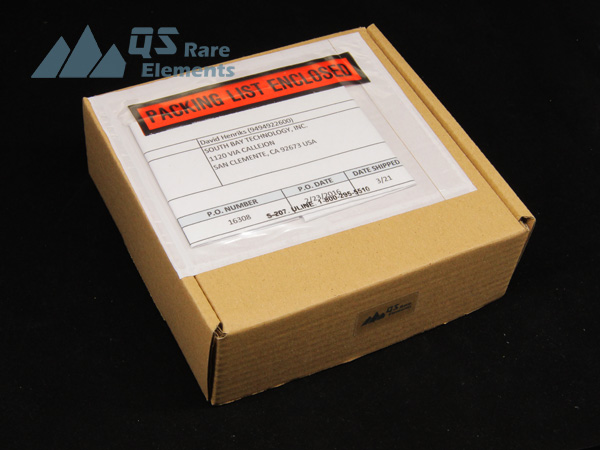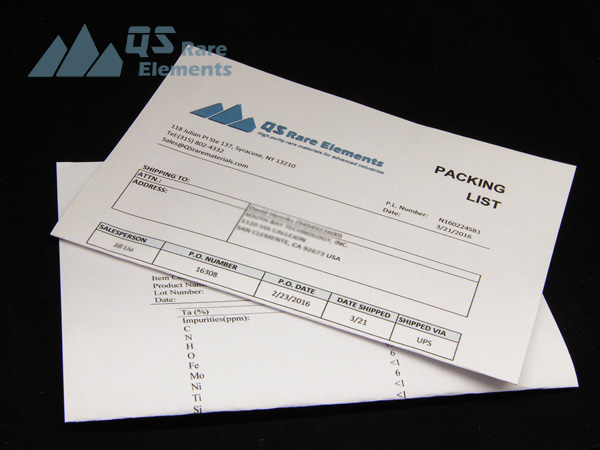 Related Product