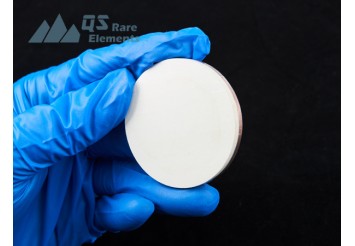 Strontium Niobate (SrNbO3) Sputtering Targets
Composition:Strontium Niobate (SrNbO3)
Catalog No.:DPOXSNTST
Purity:99.9% ~ 99.99%
Maximum Diameter:6"
Typical Lead Time:5 weeks

About SrNbO3 sputter target
SrNbO3 is an important ferroelectric transition metal oxide with a perovskite crystal structure. It exhibits excellent piezoelectric and dielectric properties above the Curie temperature due to its distorted crystalline form. SrNbO3 demonstrates ferroelectric properties above a certain temperature due to its distorted perovskite crystal structure, which can generate spontaneous polarization. In addition, it also possesses excellent dielectric properties. As a result, SrNbO3 thin films have wide applications in electronic devices such as non-volatile memory, sensors and actuators where piezoelectric response is required.
Thinfilm coating is the method to involve SrNbO3 into these micro electronics. Common methods for preparing SrNbO3 thin films include sputtering, chemical vapor deposition, etc. Using our SrNbO3 targets, researchers can easily produce high-performance SrNbO3-based structures and devices through sputtering and optimize the properties through doping or composition adjustments.
Price for regular size SrNbO3 disc sputter target
| | |
| --- | --- |
| Dimensions | Price |
| 2" Dia. x 1/8" thick | $595 |
QSAM's SrNbO3 sputter target
QSAM manufactures dense and homogeneous SrNbO3 targets using specialized sintering techniques.As a mixed oxide, SrNbO3 raw material is usually synthesized via solid phase synthesizing in high temperature. So, onlike regular oxide sputter targets, to make one SrNbO3 target needs at least two sintering process, and the lead time is slightly longer than other target materials. For Strontium Niobate(SrNbO3) sputter target, indium bonding to simple or custom made backing plate is available. For years, QSAM is committed to advancing materials science with innovative manufacturing and high-purity sputtering targets.
Sputter target packaging
In a lot of cases, mixed oxide compounds are vulnerable to water. Our Strontium Niobate sputter targets are vacuum sealed in plastic bags for safety shipment. We also use heavy foam to protect this fragile ceramic material. Common documents together with the sputter targets are packing list and analytical report (COA)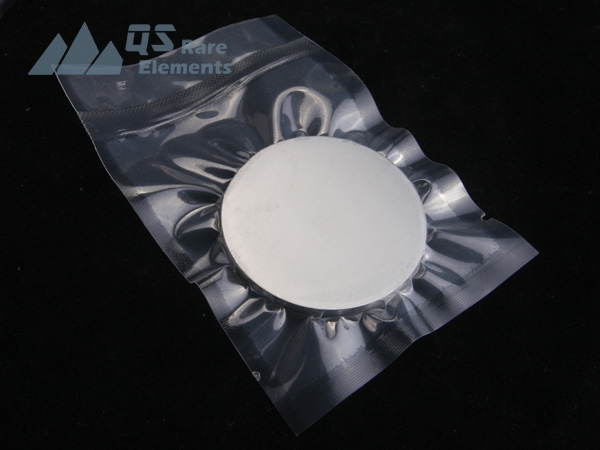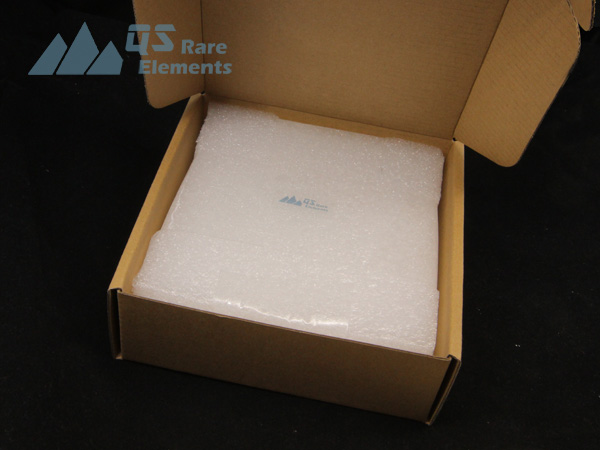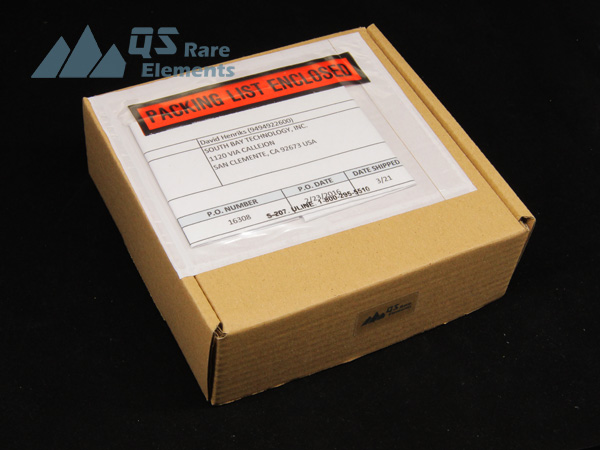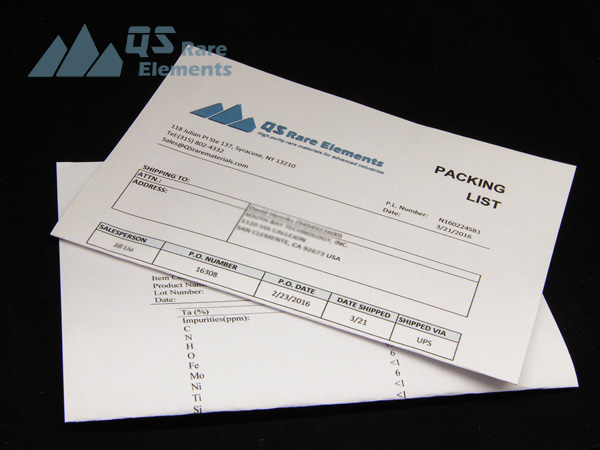 Related Product