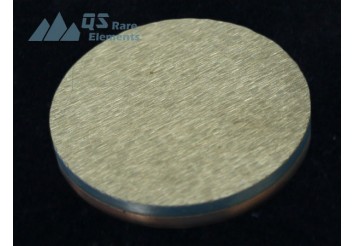 Sulfide Sputtering Targets
CuS,MoS2,SnS2,ZnS...
Shape: Discs, Plates, Column Targets and other costom size
Max.Size:18"disc

Introduction of sulfide
Sulfide compounds have become indispensable materials in a wide array of industries, particularly in optics, electronics, and semiconductor manufacturing. These compounds, renowned for their unique electrical, optical, and chemical properties, have revolutionized technological advancements in these fields. Notably, sulfide compounds play a crucial role as sputter targets in thin film deposition processes.
In the optics industry, sulfide compounds such as zinc sulfide (ZnS) and cadmium sulfide (CdS) are widely utilized for their exceptional transparency in the visible spectrum. These compounds are essential in the production of lenses, windows, and optical coatings for applications in imaging systems, displays, and laser optics.
In the electronics and semiconductor sectors, sulfide compounds exhibit valuable properties that make them highly sought after for various applications. For instance, copper indium sulfide (CuInS2) and lead sulfide (PbS) are utilized in photovoltaic cells and infrared detectors, respectively, due to their excellent light-absorbing capabilities.
Furthermore, sulfide compounds serve as sputter targets in physical vapor deposition (PVD) processes, allowing for the deposition of thin films with controlled composition and thickness. This capability facilitates the production of advanced coatings and semiconductor layers, enhancing the performance and functionality of optical and electronic devices.
List of our sulfide sputtering target
QSAM's sulfide sputter targets
QSAM is a renowned worldwide supplier of sputter targets, and our extensive collaboration with upstream raw material suppliers in the semiconductor industry enables us to offer affordable and consistently high-quality sulfide sputter targets. With a focus on purity and stability, we employ advanced manufacturing techniques to ensure precise composition control and uniformity across the target material. These targets ofsulfide compounds are commonly used in the deposition of thin films for a wide range of electronic and optoelectronic devices, including photovoltaic cells, light-emitting diodes (LEDs), thin-film transistors, and optical coatings.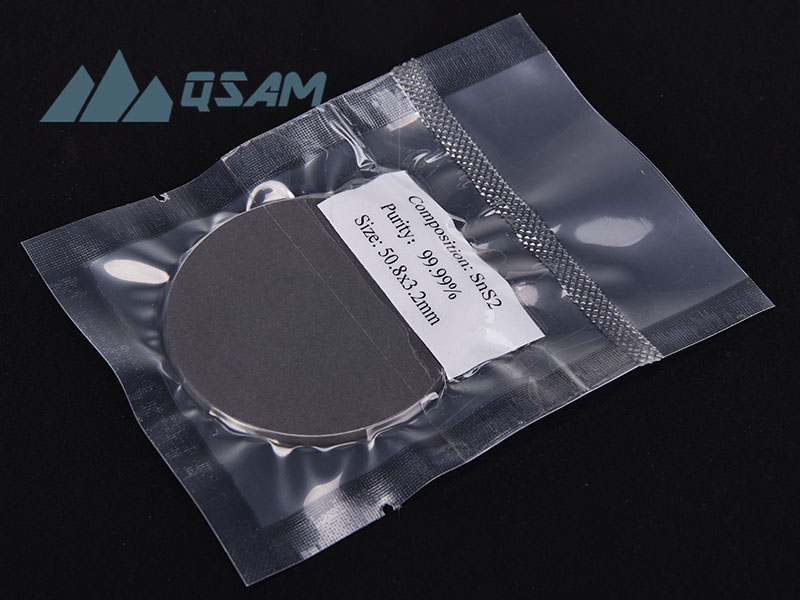 Related Product