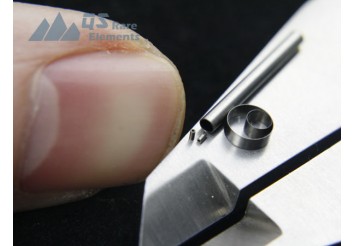 Tantalum Metal Products
Composition: Tantalum (Ta)
Catalog No.: RM73-MT
Typical Lead Time: 3 weels
MOQ: $300

Tantalum metal introduction
Tantalum is a highly valuable metal renowned for its exceptional properties. It possesses excellent corrosion resistance, high melting point, and remarkable ductility. Tantalum's corrosion resistance is particularly notable, as it can resist attack from various corrosive substances, including acids and alkalis.
The development of tantalum as a commercially viable metal started in the late 19th century. It was initially used in the manufacture of filaments for electric lamps. Over time, its unique properties led to its utilization in a wide range of industries.
The manufacturing of tantalum typically involves several steps. Initially, tantalum ore is extracted and processed to remove impurities, resulting in tantalum concentrate. The concentrate is then further processed through a series of chemical and physical methods to obtain tantalum powder.
The tantalum powder is compacted into a solid form, either through powder metallurgy techniques or by casting and sintering processes. Subsequently, the solid tantalum is further worked upon through rolling, forging, or extrusion to achieve the desired shape and dimensions.
During the manufacturing process, tantalum can also undergo heat treatment, such as annealing, to enhance its mechanical properties and reduce residual stresses. This process improves the ductility and formability of the metal.
Applications of tantalum
Tantalum, a versatile metal with exceptional properties, finds extensive applications across various industries. Tantalum rod is commonly utilized in the production of high-temperature furnace parts, chemical processing equipment, and electrical contacts. Tantalum foil, known for its corrosion resistance and high melting point, is widely used in the electronics industry for capacitor applications. It serves as a crucial component in tantalum capacitors, known for their high capacitance per volume ratio and stability. Tantalum tube and tantalum capillary, with their excellent corrosion resistance, are utilized in the manufacture of heat exchangers, chemical reactors, and medical devices. Their ability to withstand aggressive environments and high temperatures makes them ideal for critical applications. Additionally, tantalum sputter targets are essential in the production of thin films for applications such as semiconductors, optical coatings, and solar cells.
Tantalum metal products of QSAM
| | |
| --- | --- |
| Grade | Form |
| 99.95%,R05200,R05400 | Capillary, Rod, Bar, Foil, Sheet, Plates, Sputter Targets |
QSAM (QS Advanced Materials Inc.) is equipped with essential machining capabilities and vacuum annealing equipment necessary for processing tantalum metal products. We specialize in offering a wide range of tantalum profiles, crucibles, and custom-made components. We ensure precision and superior quality in every tantalum product we manufacture. When you are looking for where to buy tantalum metal products, QSAM shall always be a good option.
Tantalum metal packaging
Tantalum is stable in air and packed without vacuum seal, unless requested. Wooden crater is applied when the cargo is over weight. *Mill report available for our tantalum metal products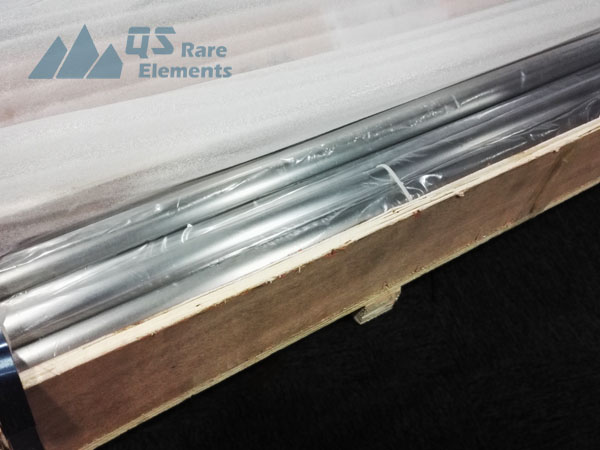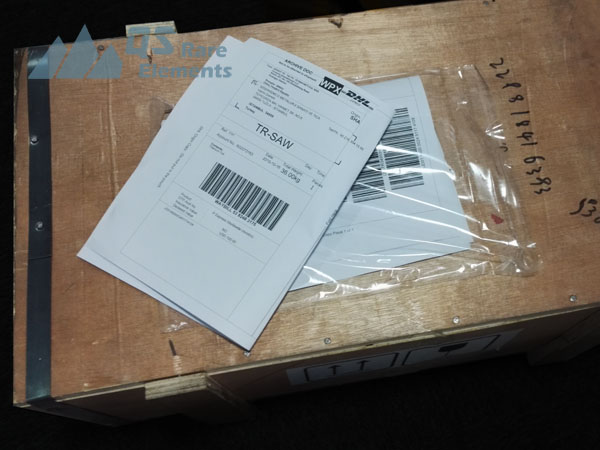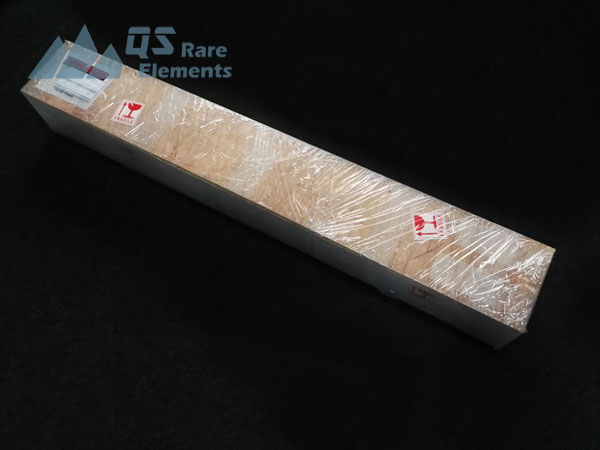 Related Product
Tungsten Heavy Metal Alloy (W-Ni-Fe) Bucking Bar