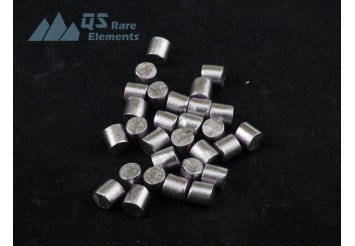 Terbium (Tb) Evaporation Materials
Composition: Tb Catalog No.:REM65EVPurity:99.95%Typical Lead Time:3 weeks

Evaporation material introduction
Evaporation material refers to a substance that is used in the process of physical vapor deposition (PVD). PVD involves the deposition of thin films of materials onto surfaces through the evaporation of the source material. Evaporation materials are typically solid materials with a high vapor pressure at elevated temperatures. These materials are heated in a vacuum chamber, causing them to evaporate and condense onto the desired substrate, forming a thin film. Evaporation materials can be made from a wide range of materials, including metals, alloys, oxides, and compounds, depending on the specific application requirements. They are utilized in various industries, such as electronics, optics, and coatings, for purposes such as creating functional coatings, enhancing surface properties, or fabricating microelectronic devices.
Introduction to Terbium
Terbium, symbolized by Tb and atomic number 65, is a rare earth metal that possesses remarkable magnetic and luminescent properties, making it valuable in various applications. Terbium is a key component in the production of green phosphors used in fluorescent lamps and LED displays, contributing to the creation of vibrant and energy-efficient lighting solutions. It also has potential in solid-state lighting technologies due to its efficient green emission. Moreover, terbium is utilized in the manufacturing of magneto-optical storage devices, such as rewritable CDs and DVDs, where its magnetic properties facilitate data recording and retrieval. Terbium compounds are employed in medical imaging, as they can act as contrast agents in magnetic resonance imaging (MRI) procedures. Additionally, terbium is utilized in the production of high-performance solid-state lasers and as a dopant in garnet crystals used for optical applications. With its unique combination of magnetic and luminescent properties, terbium plays a vital role in advancing lighting technology, data storage, medical diagnostics, and optical devices.
Terbium Evaporation Materials Packaging
Terbium Evaporation Materials are vacuum sealed in plastic bags or argon protected in other container for safety shipment. We also use heavy foam to protect this rare earth material. Common documents together with these rare earth metals are packing list and analytical report (COA).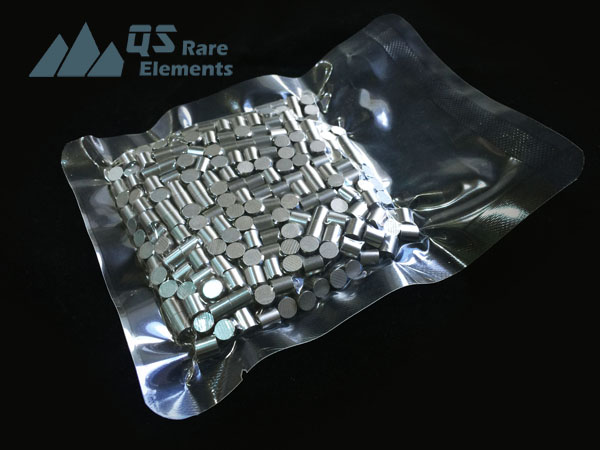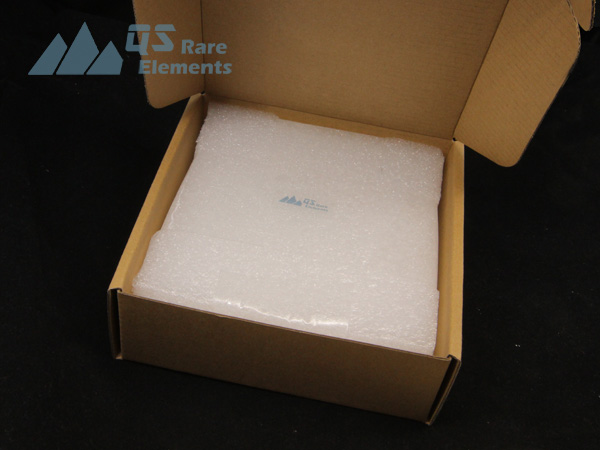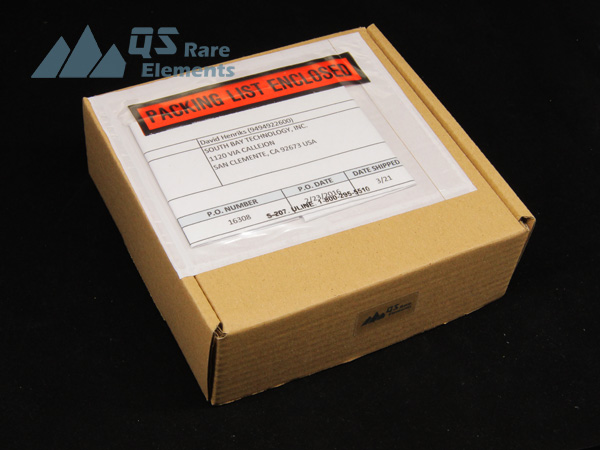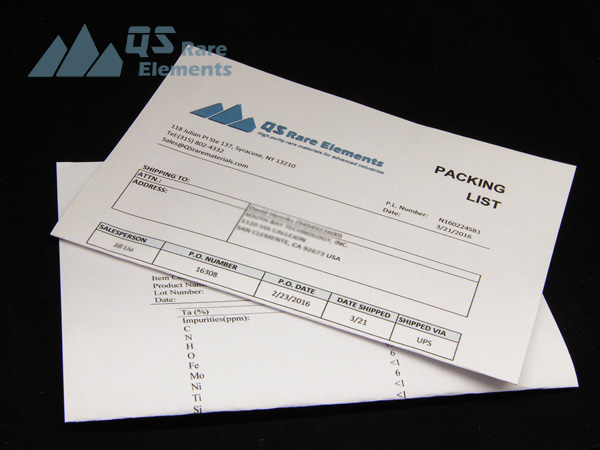 Related Product