Contact us
QS Advanced Materials Inc
599 Thurber Dr, Troy MI 48085

Sales@QSAdvancedMaterials.com
Tel: 866-279-7170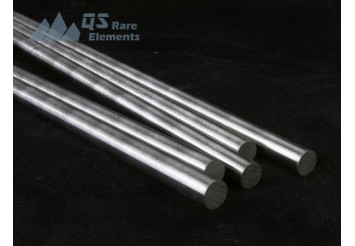 Tungsten (W) Rod
Composition: Tungsten (W, Atomic No. 74) Catalog No.:RF74-RodPurity:99.95%Typical Lead Time:3 weeks
Description
QS Rare Elements, locates in upstate NY, USA, supplies a wide range of tungsten product. Available materials are high purity tungsten, heavy alloy (W-Ni-Fe, W-Ni-Cu), tungsten carbide (WC), and fake alloys such as W-Cu, W-Ag composite. For shapes, we could provide tungsten products from tungsten high purity powder/grit to common machined products.
Unalloyed tungsten rod are produced from pure tungsten powder, without extra additive. The purity is usually quite high, 99.95%. Compared with alloyed tungsten, pure material is easier to be processed as pure tungsten could be worked by forging, drawing or extruding. Pure tungsten(W) blanks, which are made from W powder by powder metallurgy, are the raw material to process W rod.
Tungsten rod are mainly used as cathode, conductive parts, heat resistant parts and other devices in electronic products and industrial equipment. W rod are also the raw material for small size tungsten crucibles.
Properties for pure tungsten

Atomic Mass

183.84

Electrode Potential

4.5V

Hardness Brinell

294

Hardness Knoop

318

Hardness Rockwell A

66

Hardness Rockwell C

31

Hardness Vickers

310

Tensile Strength, Yield

750MPa

Modulus of Elasticity

350GPa (2300°C)

Electrical Resistivity

0.00000565 ohm-cm

Thermal Expansion (CTE, Linear)

4.40 µm/m-°C

Thermal Conductivity

117 W/m-K(1000°C)

Specific Heat Capacity

163.3 W/m-K
Packaging
Tungsten is stable in air and packed without vacuum seal, unless requested. Wooden crater is applied when the cargo is over weight.
*Mill report available for our tungsten rod.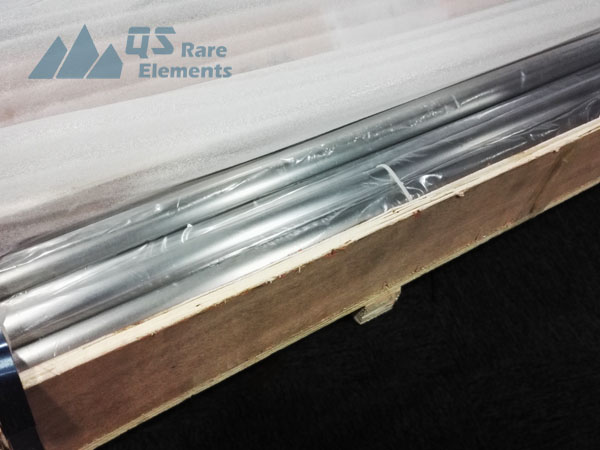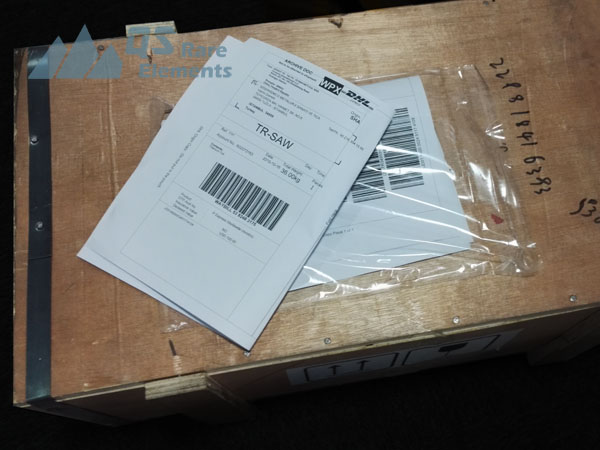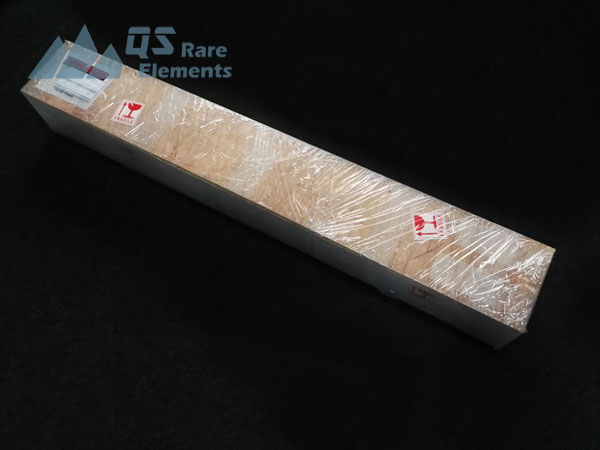 Related Product
Tungsten Heavy Metal Alloy (W-Ni-Fe) Bucking Bar