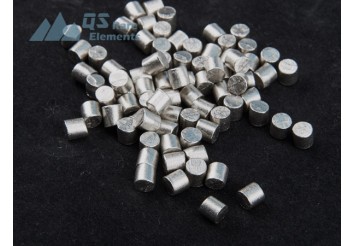 Yttrium (Y) Evaporation Materials
Composition: Y Catalog No.:REM39EVPurity:99.95%Typical Lead Time:3 weeks

Evaporation material introduction
Evaporation materials, also known as thin film deposition materials, are substances used in the process of physical vapor deposition (PVD) to create thin films on surfaces. These materials are typically solid and undergo evaporation or sublimation when heated in vacuum, transforming into a vapor state. The vaporized material is then deposited onto a substrate, forming a thin film with desired properties. Evaporation materials are commonly used in industries such as electronics, optics, and coatings, where precise control over film thickness, composition, and structure is crucial.
Introduction to yttrium
Yttrium, a rare earth element symbolized by Y and atomic number 39, is a versatile transition metal with a silvery appearance. It holds immense significance in various applications across industries. Yttrium finds extensive use in electronics, particularly in phosphors for display screens, energy-efficient lighting, and LED technology, where it contributes to vibrant color reproduction. Additionally, yttrium compounds are employed in medical imaging as contrast agents for magnetic resonance imaging (MRI). Yttrium oxide is utilized in ceramics, such as high-temperature superconductors and solid oxide fuel cells, due to its exceptional thermal and electrical properties. Yttrium iron garnets are crucial components in microwave filters and memory devices. Its ability to enhance the properties of materials makes yttrium an essential dopant in alloys and catalysts. With its wide range of applications, Yttrium plays a pivotal role in driving technological advancements and scientific research.
Yttrium Evaporation Materials Packaging
Yttrium Evaporation Materials are vacuum sealed in plastic bags or argon protected in other container for safety shipment. We also use heavy foam to protect this rare earth material. Common documents together with these rare earth metals are packing list and analytical report (COA).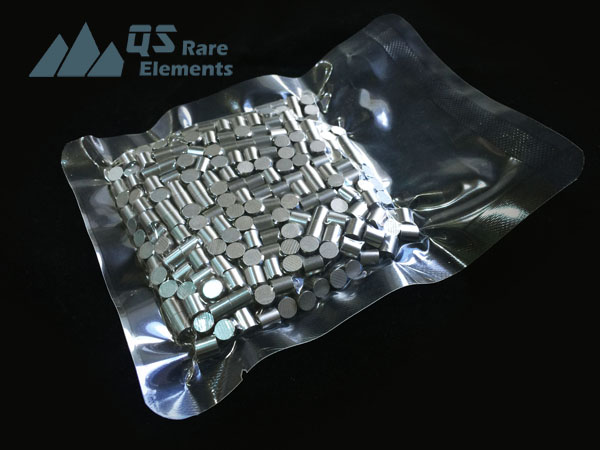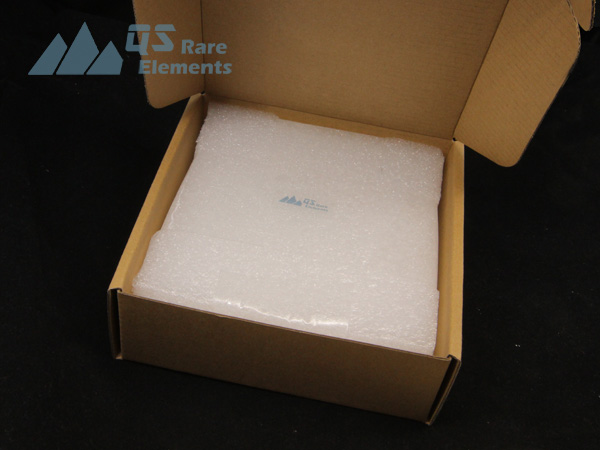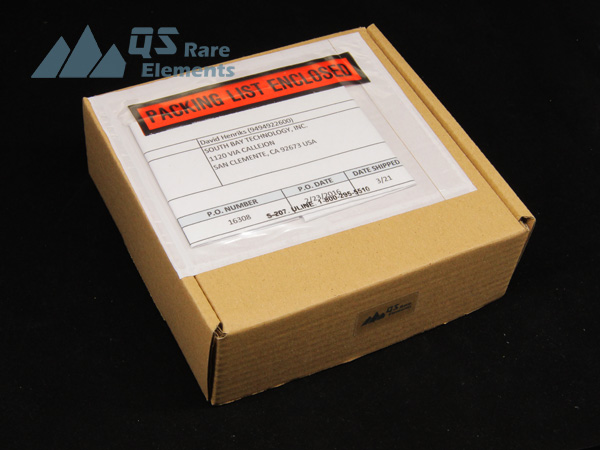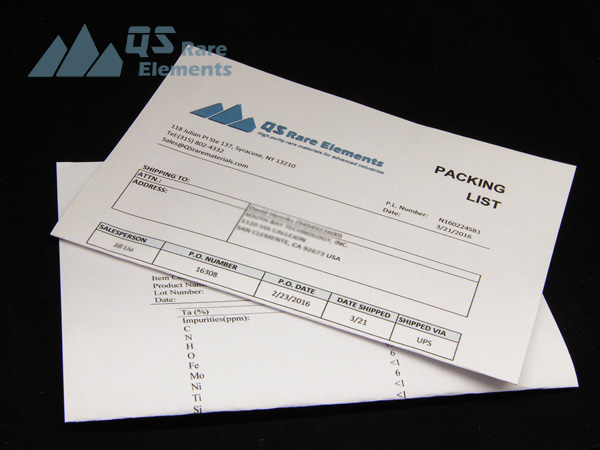 Related Product