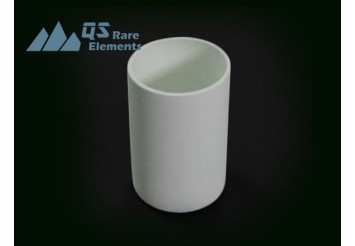 Aluminum Nitride (AlN) Crucibles
Maximum Dimensions: 100mm Diameter x 60mm Height
Density: 3.3g/cc
Thermal Conductivity: 170~185W/m·K

Specification of QSAM ALN99 Crucibles


Aluminum nitride (AlN)
Aluminum nitride (AlN) ceramic material was found to be promising in microelectronics applications, due to its very high thermal conductivity and property as an insulating ceramic. Recently, the most common application for aluminum nitride is substrate for electronics or chip carriers. Along with PBN crucibles, AlN is also one of the selected materials to build crucibles for grow crystals of GaN (gallium nitride)
Aluminum nitride crucibles could withstand about 1300°C in air, without bulk oxidation, although the process started after 700°C. In vacuum,
AlN
decompose at 1800°C. AlN melts at 2200°C, with inert atmosphere protection. In general, the working temperature for AlN products is 800°C in air, 1700°C in vacuum and 2100°C in inert atmosphere.
QSAM's AlN crucibles
As a major supplier of custom advance ceramic materials in east coast USA, QS Rare Elements is working closely with manufacturers of raw materials and ceramic machining capability to provide quality aluminum nitride products with highly efficient cost. We are continuously providing AlN crucibles in large scale for multiple leading companies, universities and research organization. Please feel free to send us the drawing of your crucible and request a quote. We also frequently list our on sale price for production surplus in stock.
Chemical formula:

AlN

Appearance:

Light grey solid ceramic

Density:

3.3g/cc

Melting point:

2200°C

Thermal Conductivity:

170~185W/m·K

at room temperature

Thermal expansion:

4.6 x10-6

Resistivity:

1.5 x 1013

Dielectric Constant:

10.2

Dielectric Strength:

>42KV/mm
Other ceramic crucibles
Packaging
As a ceramic material, aluminum nitride is quite fragile in a lot of cases. The AlN crucibles are usually hold in plastic bags by vacuum, and protect with heavy foam.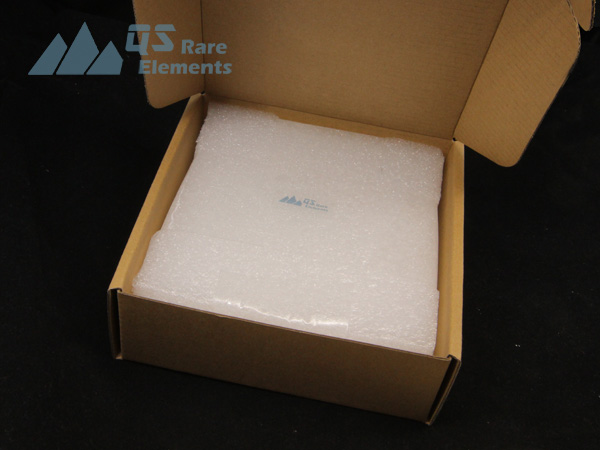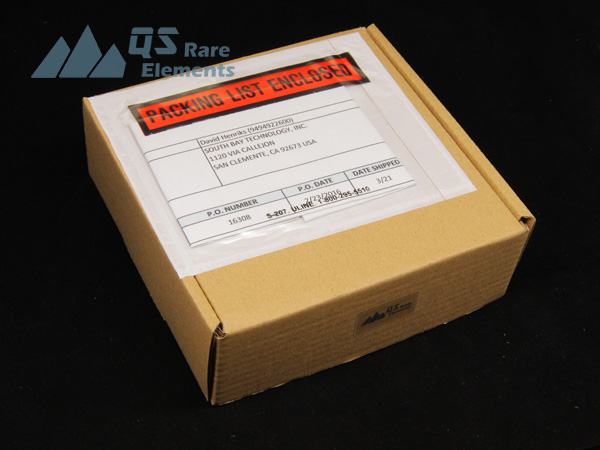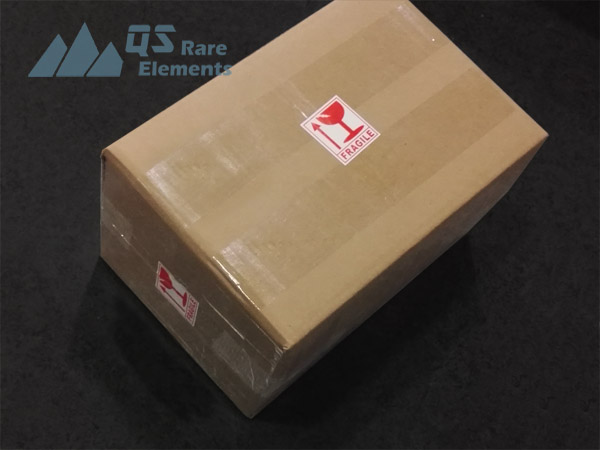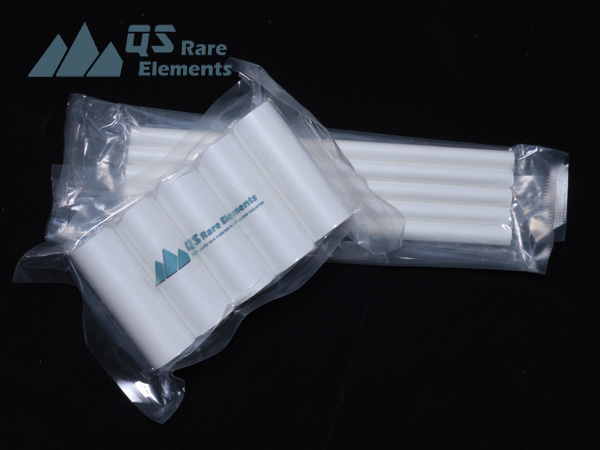 Related Product
Boron Nitride Machinable Ceramic
Pyrolytic Boron Nitride Custom Parts | PBN parts