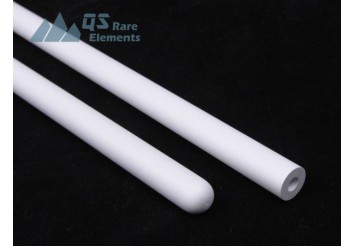 Boron Nitride Insulators
Material: BN99, BN60, ZCBN, BN-AlN, HBN
Catalog No.:BN-IT MOQ: $250
ID: >2mm Length:<16"
Typical Lead Time: 2~3weeks

Click here for specification of our BN99 boron nitride

Click here for specification of our TPBN boron nitride

Boron Nitride Insulator Description
Due to its exceptional properties that include low wettability with metals and high temperature resistance, boron nitride (BN) is widely used in the manufacturing of thermocouple protectors and insulators. At QS Advanced Materials (QSAM), we offer an extensive machining service specifically tailored for boron nitride materials. Our advanced deep hole drilling technique allows us to produce BN insulators with lengths equivalent to the unprocessed hot pressed BN blanks. Furthermore, by utilizing a round tip design, we can enhance the thermal conductivity performance of the BN insulators. With our expertise in machining boron nitride, QSAM delivers high-quality and customized solutions for various industrial applications.
Material for BN insulators
Although boron nitride material could be physically enhanced by adding some other ceramics, such as CaO (HBN), ZrO2(ZCBN) or AlN (AlN-BN), high purity boron nitride could withstand higher temperature in inert atmosphere than the composite/enhanced material. However, the enhanced material usually have better wear resistivity and better performance in air. Due to the low wettability with metals and high thermal conductivity, boron nitride is an ideal material to serve as an insulator and seal electronics that need to work with molten metals inside, especially for high purity material metal in vacuum.
Dimensions for BN insulators
For insulators, the typical dimensions are smaller than 12" dia x 16" length due to the limitation of our equipment and stocked materials. Larger BN insulators could be built by connecting shorter tubes together, with staged joint presented below or threaded joint.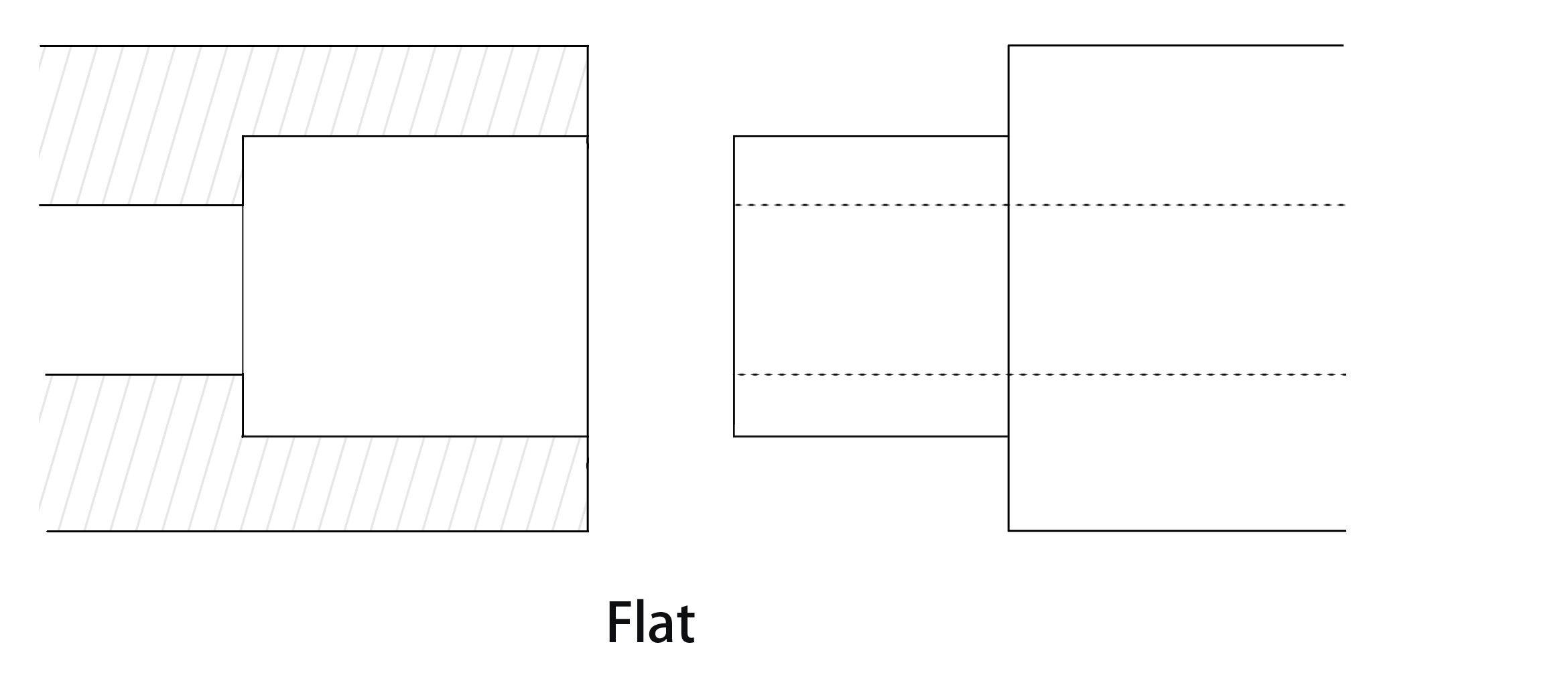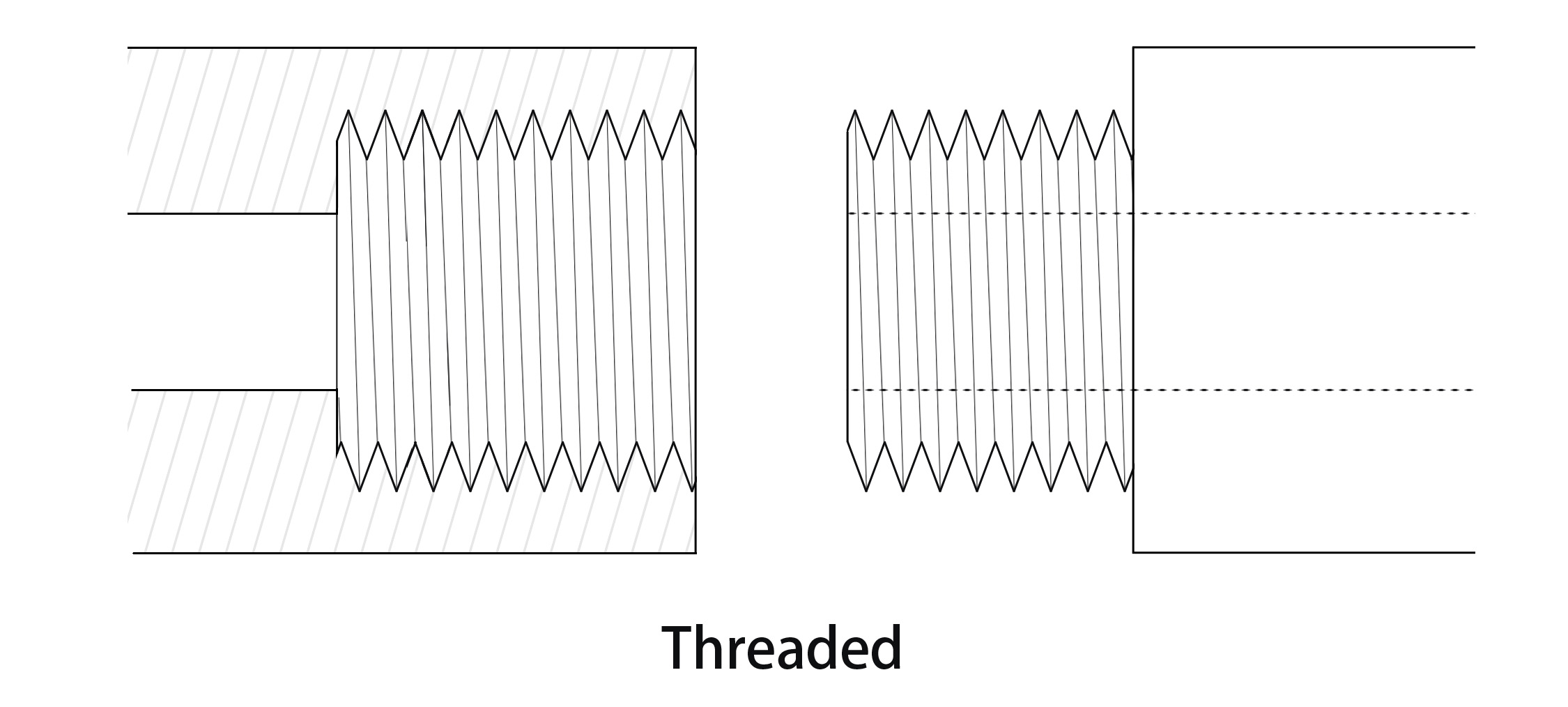 Video introduction of boron nitride insulators
Boron Nitride Material of QSAM
| | |
| --- | --- |
| BN99 (Data Sheet) | >99% Pure boron nitride material |
| BN-SiC (Data Sheet) | SiC enhanced boron nitride |
| BN-AlN (Data Sheet) | Aluminum Nitride enhanced BN |
| ZCBN (Data Sheet) | Zirconia enhanced BN |
| PBN (Data Sheet) | Pyrolytic boron nitride (high purity, not hot pressed) |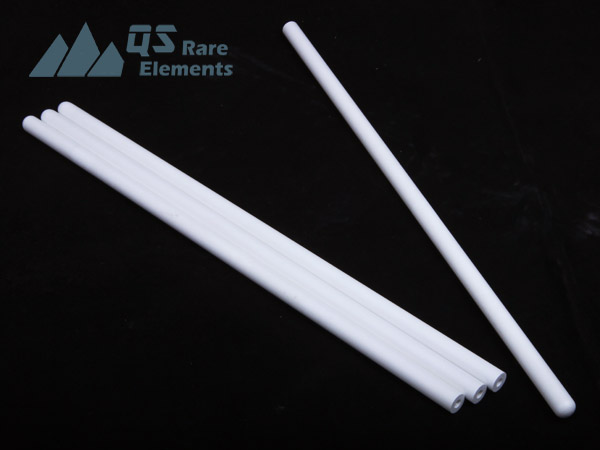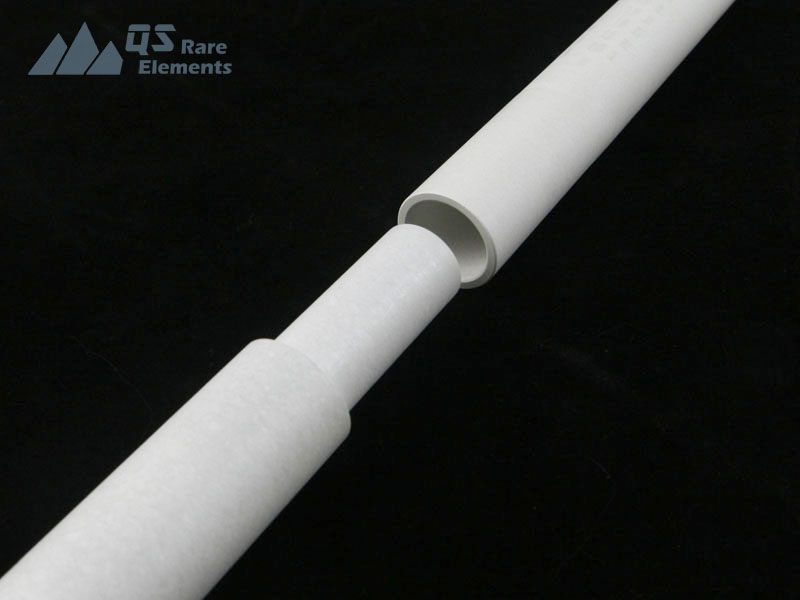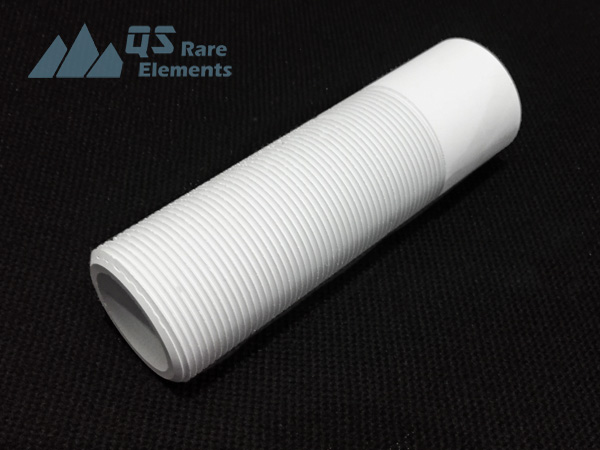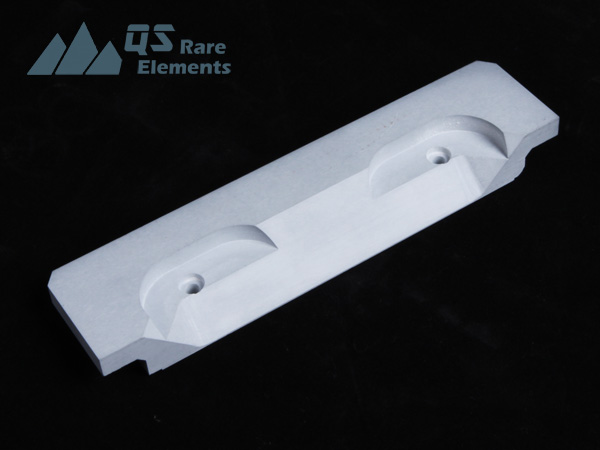 Boron Nitride Related Articles
Hall Effect Thrusters: Boron Nitride's Potential in Plasma Chambers
TPBN The high purity boron nitride ceramic
hBN Crucible Enables High-Quality AlN Single Crystal Growth]
Boron Nitride: Great material for electric insulator
Synthetic routes to boron nitride
BN application in PVD equipment
Boron nitride helps in preparing high purity nanopowder
Packaging of Boron Nitride Insulators
As a ceramic material, boron nitride is quite fragile in a lot of cases. The BN insulators are usually hold in plastic bags by vacuum, and protect with heavy foam.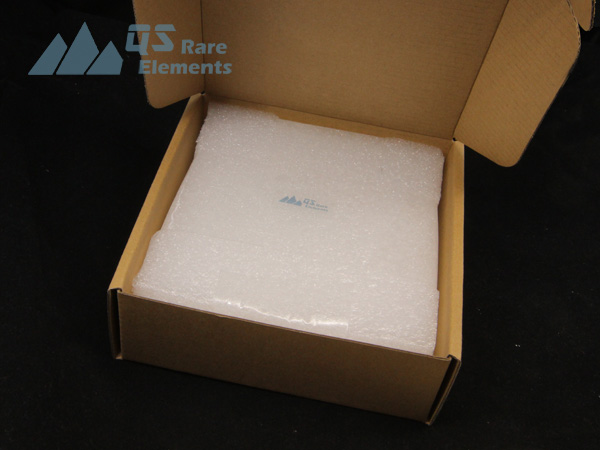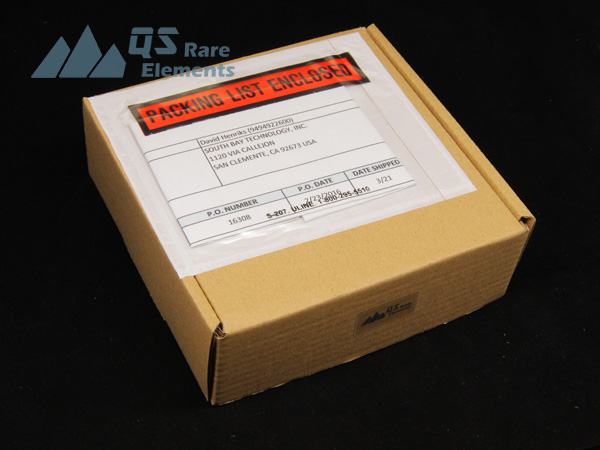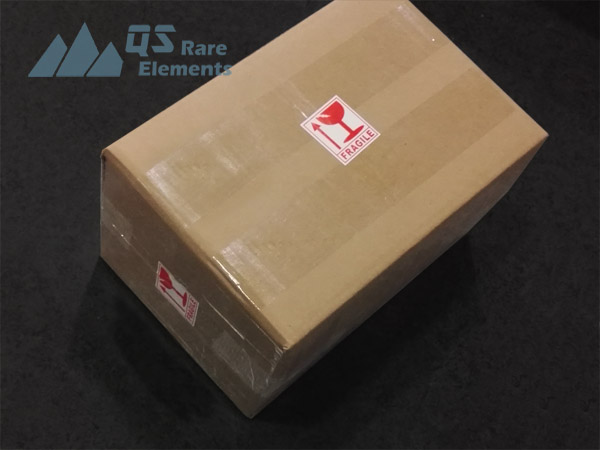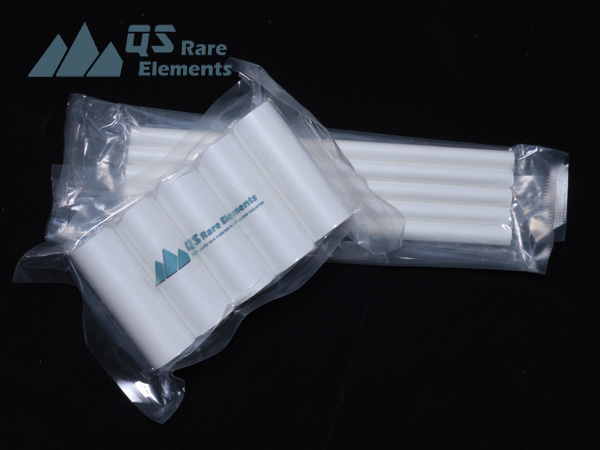 Related Product
Boron Nitride Machinable Ceramic
Pyrolytic Boron Nitride Custom Parts | PBN parts