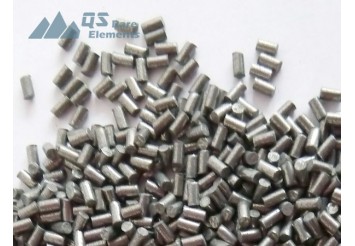 Praseodymium (Pr) Evaporation Materials
Composition: Pr Catalog No.:REM59EVPurity:99.95%Typical Lead Time:3 weeks

Evaporation material introduction
Evaporation materials, commonly known as thin film deposition materials, are substances used in the process of physical vapor deposition (PVD) to create thin films on surfaces. These materials are typically solid substances with high purity and controlled composition. During the evaporation process, the material is heated until it reaches its vaporization point, and the resulting vapor condenses onto the target surface, forming a thin film. Evaporation materials are widely used in industries such as electronics, optics, and coatings, where precise control over film thickness, composition, and structure is crucial for achieving desired properties and functionalities. Materials commonly used as evaporation sources include metals, alloys, oxides, and semiconductors.
Introduction to Praseodymium
Praseodymium, symbolized by Pr and atomic number 59, is a rare earth metal that holds important properties and applications. It is commonly used as a component in various alloys, particularly in combination with neodymium and other rare earth elements, to create powerful and efficient magnets for motors, generators, and hybrid car batteries. Praseodymium is also utilized in the production of specialized glass, such as didymium glass, which is used in lenses for safety goggles and welding masks to filter out specific wavelengths of light. Additionally, praseodymium compounds are employed as catalysts in organic chemistry reactions and as a dopant in laser materials for solid-state lasers. With its combination of magnetic, optical, and catalytic properties, praseodymium plays a significant role in driving advancements in technology, energy, and various scientific fields.
Praseodymium Evaporation Materials Packaging
Praseodymium Evaporation Materials are vacuum sealed in plastic bags or argon protected in other container for safety shipment. We also use heavy foam to protect this rare earth material. Common documents together with these rare earth metals are packing list and analytical report (COA).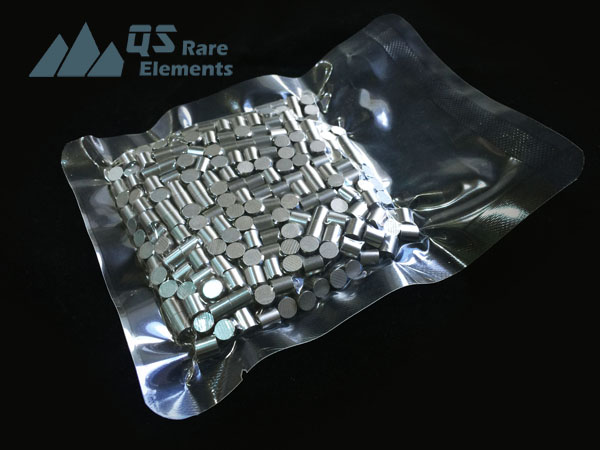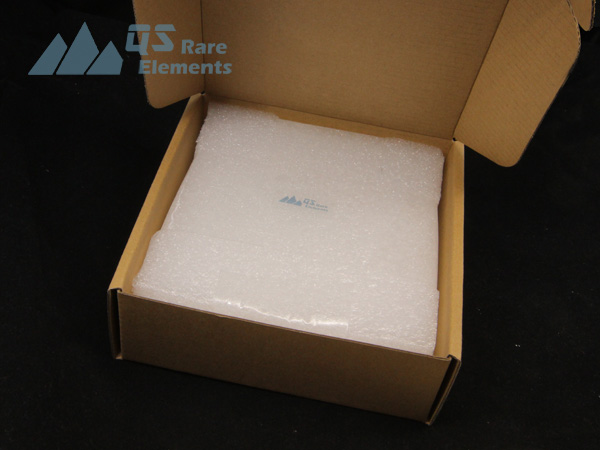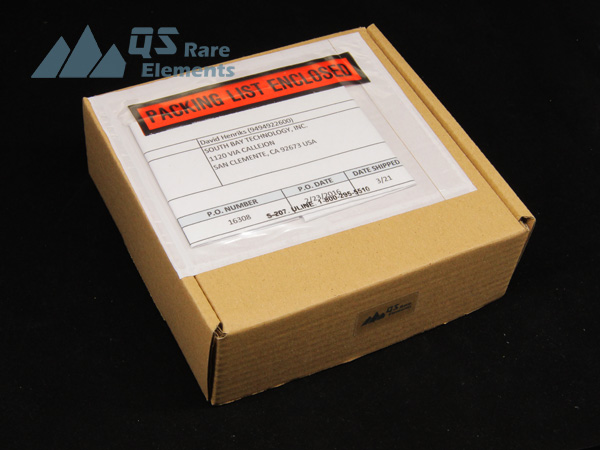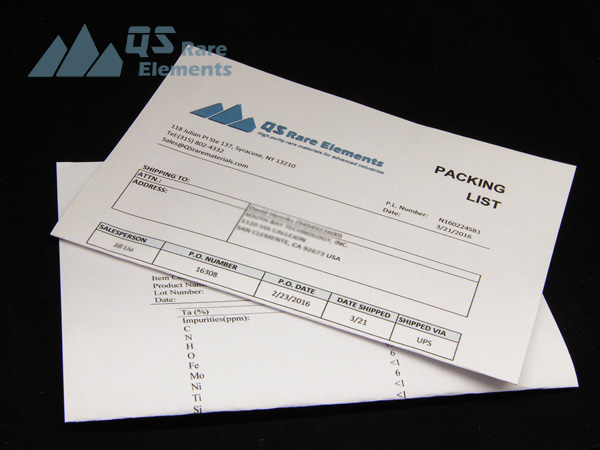 Related Product