Contact us
QS Advanced Materials Inc
599 Thurber Dr, Troy MI 48085

Sales@QSAdvancedMaterials.com
Tel: 917-267-9375

Tin Telluride (SnTe) Sputtering Targets
Composition: Tin Telluride (SnTe)
Catalog No.:DPTE50ST
Purity:99.9% ~ 99.99%
Please click

for discount and other size

Click here for the specifications of SnTe sputter target

Click here for the SDS document of SnTe sputter target

About tin and compounds
Ordinary white tin is a low melting point metal with silver-white luster. It is divalent or tetravalent in the compound and will not be oxidized by air at room temperature. Because Sn has multiple valence states, it is often used in the development of semiconductor materials
About telluride/tellurium sputter targets
Tellurium is a metalloid. The name comes from tellus, which means "land", and was discovered by F.J.Müller von Reichenstein in 1782. High-purity tellurium is obtained from tellurium powder as raw material and refined with sodium polysulfide, with a purity of 99.999%. Used as additives in semiconductor devices, alloys, chemical raw materials, cast iron, rubber, glass and other industries. Tellurium has two allotropes, namely black powder, amorphous tellurium and silver-white, metallic luster, hexagonal crystalline tellurium. Semiconductor, forbidden bandwidth 0.34 eV. Telluride spuuter targets are made by hot pressing the compound's powder
Tin Telluride (SnTe) sputtering target

specifications

Formula: SnTe

CAS No.: 12040-02-7

Max. dia. of flat sputter target: 10"

Typical lead time of SnTe sputtering target: 4 weeks



Regular Dimensions and Price of Tin Telluride (SnTe) Sputtering Target
| | | |
| --- | --- | --- |
| Product Name | Reference Price | |
| 2"dia x 1/8"t Tin Telluride sputtering target | $952 | Add to Chart |
| 3"dia x 1/8"t Tin Telluride sputtering target | $1300 | Add to Chart |
| 2"dia x 1/8"t SnTe sputtering target with In bonding to Cu bck plt | $1,032 | Add to Chart |
| 3"dia x 1/8"t SnTe sputtering target with In bonding to Cu bck plt | $1,435 | Add to Chart |
About Our Sputtering Target
QSAM is a professional supplier of custom manufacturered R&D consumptions. Our equipment setup are flexible to meet various demands from wide range of customers for flat sputter targets. We are supporting US national labs and worldwide univeristies and researching facilities with our sputter target material and other customized product.
Sputtering Tin Telluride
Sputtering technique are frequently used to create a thin film of Tin Telluride . The SnTe target material is placed on the electrode in the sputtering chamber. Heavy ion particle or laser are frequently used to ejecting coating material from the target, made by Tin Telluride in this case, to create a thin film of SnTe on the surface of the substrate.
Tin Telluride Sputtering Target Packaging
QSAMs sputter targets are vacuum sealed in plastic bags for shipping. We also use heavy foam to protect it. Common documents together with the sputter targets are packing list and analytical report e.g. COA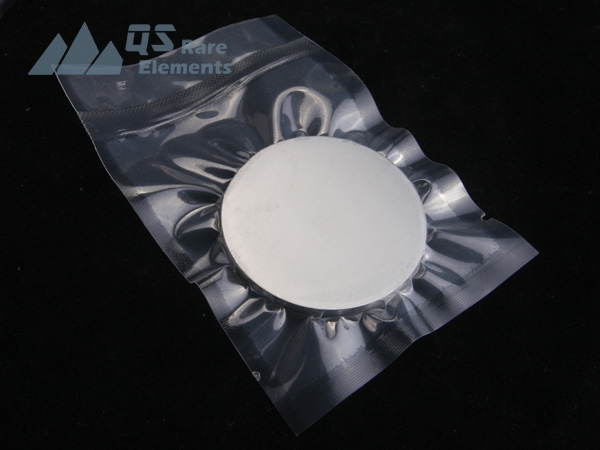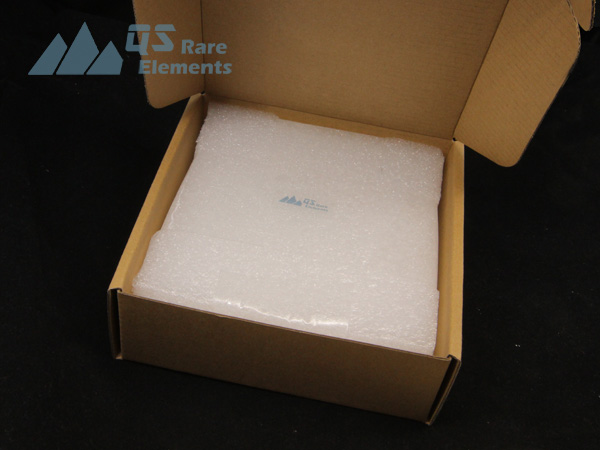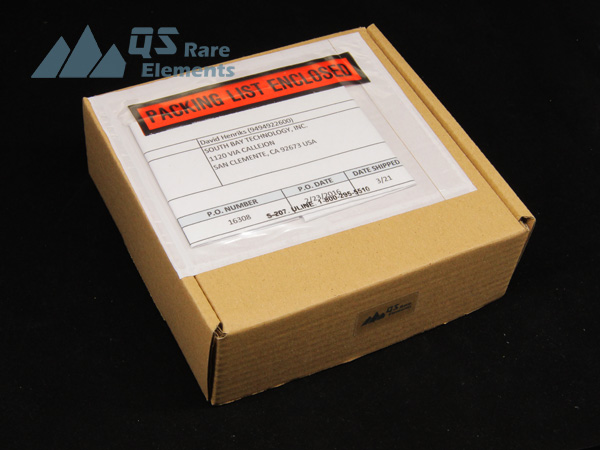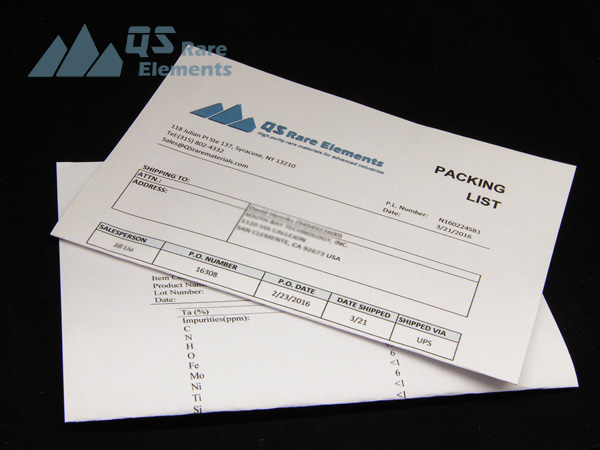 Related Product