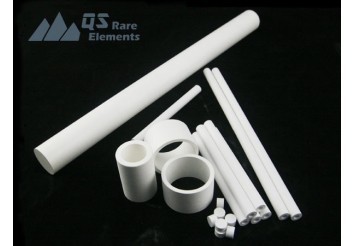 Boron Nitride Machined Products
Materials: BN99, ZCBN, AlN-BN, SiC-BN
Service: Prototyping, Custom CNC precision machining, quick machining for simple parts
Dimension Limit: L12" xW12" x H16"
Catalog No.: BN-MCP MOQ: $300

Click here for specification of our BN99 boron nitride

Click here for the SDS document of SDS of boron nitride

BN Custom manufacturing
With years of experience under our belt, we specialize in the production of high-quality BN components for various applications. We offer fast prototyping with short lead times, making us an ideal choice for time-sensitive projects.
QSAM can customize BN parts to meet your exact specifications and design requirements, no matter what industry you're in. Our machinable ceramic BN is particularly popular, as it offers excellent thermal conductivity, high electrical insulation, and outstanding machinability.
We take pride in providing top-notch customer service, ensuring that all our BN components meet or exceed your expectations. Moreover, our team works closely with you throughout the entire process to ensure that your unique needs are met every step of the way.
Trust QS Advanced Materials for your BN manufacturing needs. Please click
Inquiry
to when you need assistance and upload your drawing, or just send our sales an emaile for your custom machined boron nitride products today!
_____________________________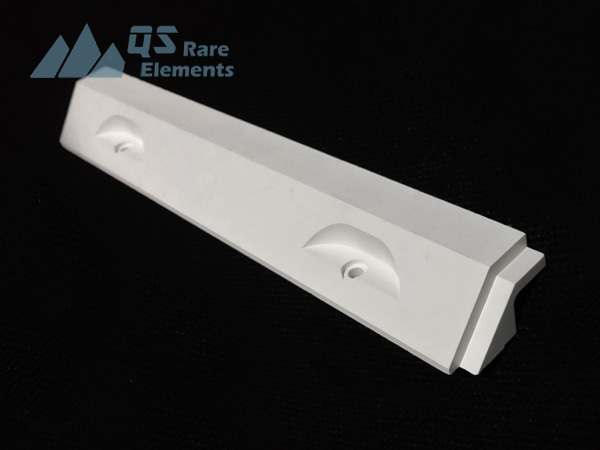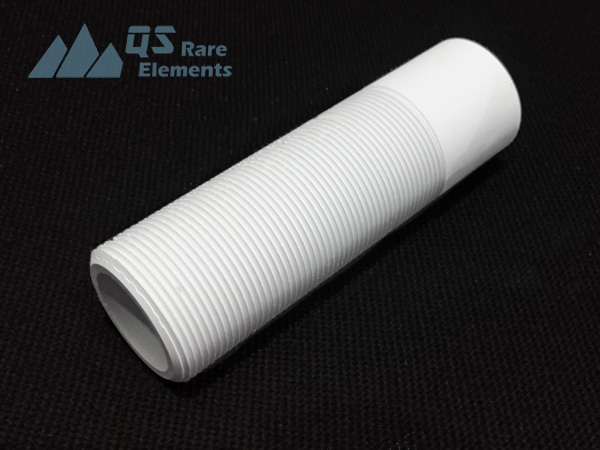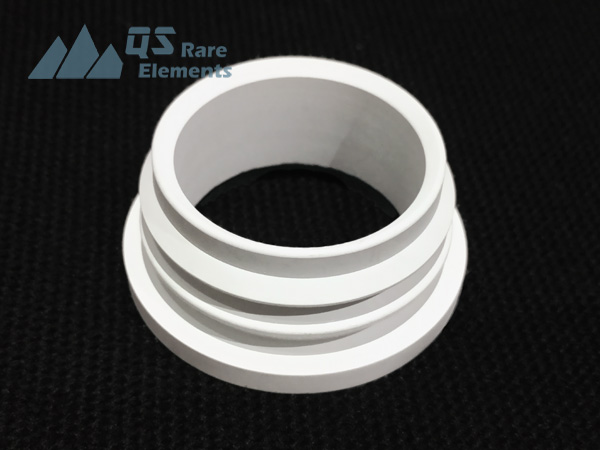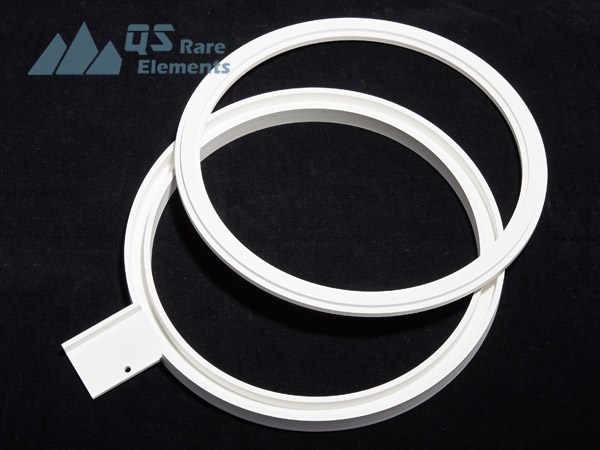 General Discription
Hexagonal Boron Nitride, or h-BN, with hardness about 4, is a machinable material. As the sintering of this material is not quite easy, it requires about 1900C if it is hot pressed without any additive(usually boron oxide)High purity boron nitride material could withstand higher temperature in vacuum. Although we usually claim the maximum working temperature as 2500C, but some of our customer has records to use ou boron nitride product under about 3500C and its totally fine. Our boron nitride custompartswould have similar performance with other reputable brands, especially for high temperature applications.
HBN is originally a product code for Momentive Performance Materials and represents for the calcium enhanced boron nitride material. QSAM is also providing calcium borate enhanced boron nitride with similar performance compared with HBN. Although calcium (or zirconium) enhanced HBN (or ZSBN) are the most common composite boron nitride material, we also produce a series of other composite boron nitride, such as AlN-BN, SiC-BN
List of major boron nitride material QSAM could supply
| | |
| --- | --- |
| BN99 (Data Sheet) | >99% Pure boron nitride material |
| BN-SiC (Data Sheet) | SiC enhanced boron nitride |
| BN-AlN (Data Sheet) | Aluminum Nitride enhanced BN |
| ZCBN (Data Sheet) | Zirconia enhanced BN |
| PBN (Data Sheet) | Pyrolytic boron nitride (high purity, not hot pressed) |
Other Boron Nitride Products QSAM Supplied:
Packaging
As a ceramic material, boron nitride is quite fragile in a lot of cases. The BN insulators are usually hold in plastic bags by vacuum, and protect with heavy foam.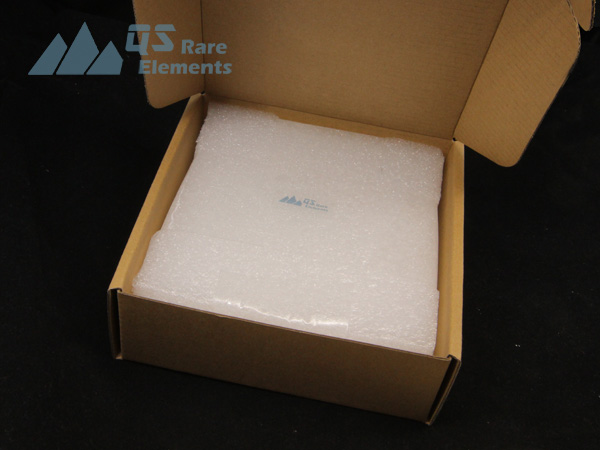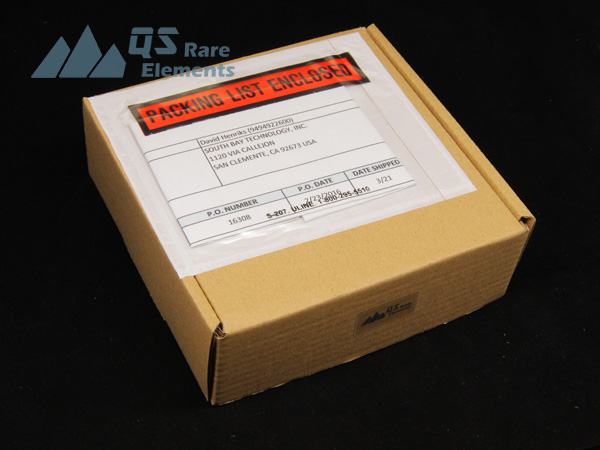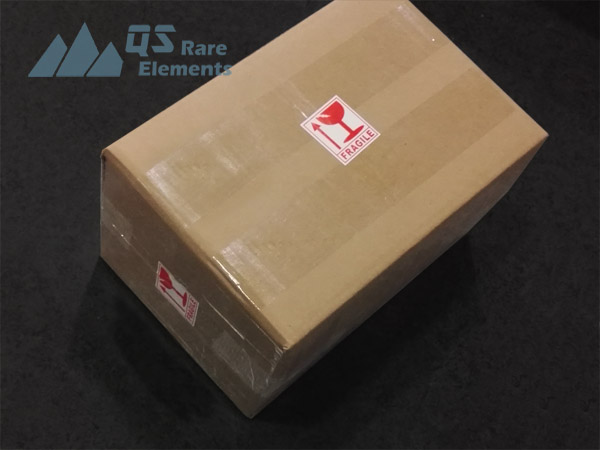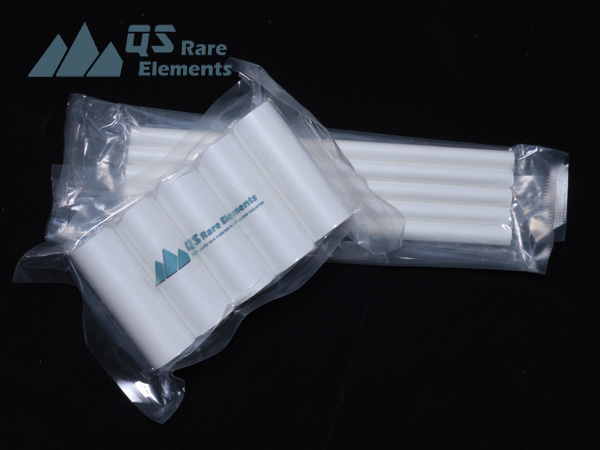 Related Product
Boron Nitride Machinable Ceramic
Pyrolytic Boron Nitride Custom Parts | PBN parts