News
Contact us
QS Advanced Materials Inc
599 Thurber Dr, Troy MI 48085

Sales@QSAdvancedMaterials.com
Tel: 917-267-9375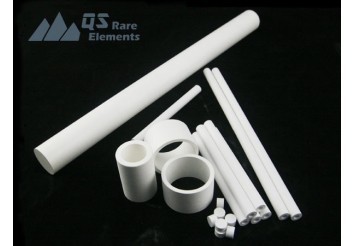 Boron Nitride Machined Products
Materials: BN99, ZCBN, AlN-BN, SiC-BN
Service: Prototyping, Custom CNC precision machining, quick machining for simple parts
Dimension Limit: L12" xW12" x H16"
Ref. Price: RFQ
BN Custom manufacturing
QS Rare Elements is a supplier for boron nitride materials and custom machining service. We custom manufacture proto types and production quantity of boron nitride parts in 2~3 weeks lead time with competitive price. A drawing in pdf or jpg file shall be very helpful for quick estimation of availability of the custom parts. The cost of material could be easily calculated based on unit price of boron nitride solid blanks, which will be helpful to estimate the total price of the machined products. Price for the final products will take some extra machining cost based on the time and setup for production. Please click Inquiry to when you need assistance and upload your drawing, or just send our sales an emaile for your custom machined boron nitride products today!
_____________________________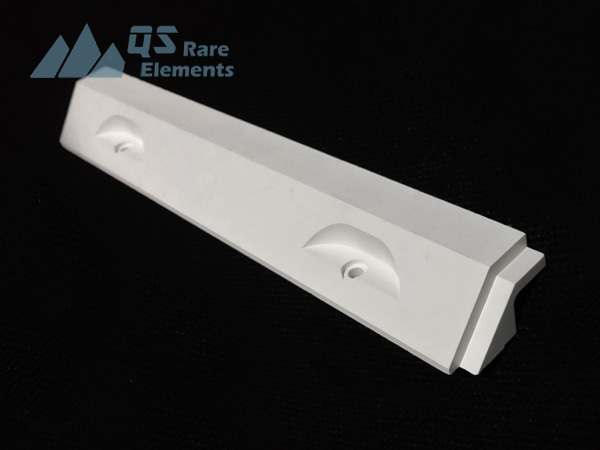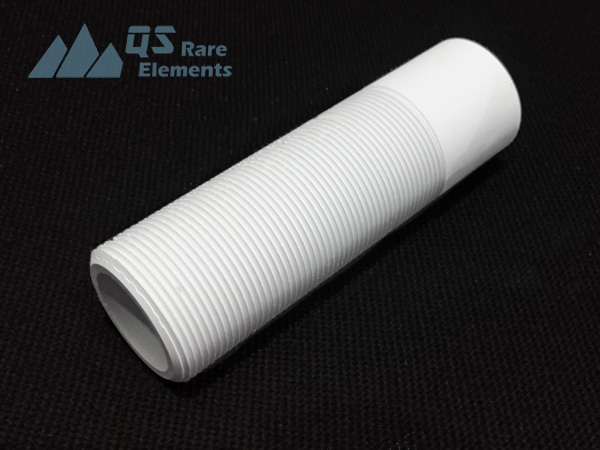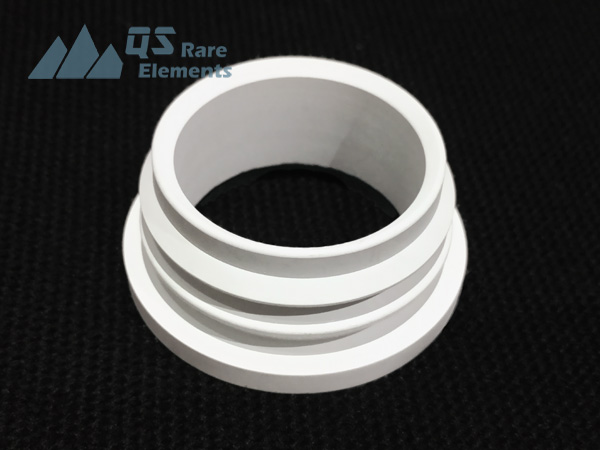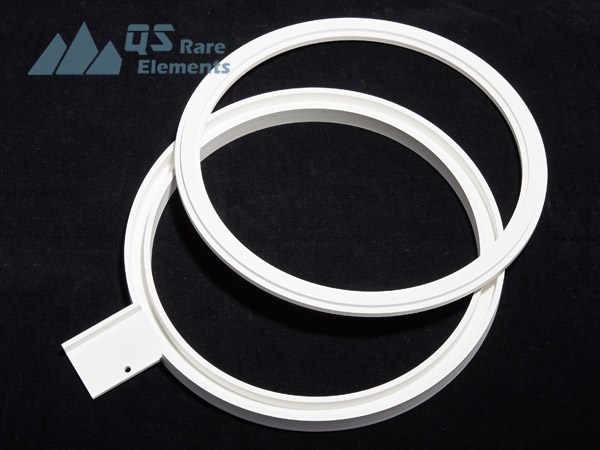 General Discription
Hexagonal Boron Nitride, or h-BN, with hardness about 4, is a machinable material. As the sintering of this material is not quite easy, it requires about 1900C if it is hot pressed without any additive(usually boron oxide) High purity boron nitride material could withstand higher temperature in vacuum. Although we usually claim the maximum working temperature as 2500C, but some of our customer has records to use ou boron nitride product under about 3500C and its totally fine. Our boron nitride custom parts would have similar performance with other reputable brands, especially for high temperature applications.
HBN is originally a product code for Momentive Performance Materials and represents for the calcium enhanced boron nitride material. QSRE is also providing calcium borate enhanced boron nitride with similar performance compared with HBN. Although calcium (or zirconium) enhanced HBN (or ZSBN) are the most common composite boron nitride material, we also produce a series of other composite boron nitride, such as AlN-BN, SiC-BN


List of major boron nitride material QSRE could supply
| | |
| --- | --- |
| BN99 (Data Sheet) | >99% Pure boron nitride material |
| BN-SiC (Data Sheet) | SiC enhanced boron nitride |
| BN-AlN (Data Sheet) | Aluminum Nitride enhanced BN |
| TPBN (Data Sheet) | Thermal purified boron nitride. |
| ZCBN (Data Sheet) | Zirconia enhanced BN |
| PBN (Data Sheet) | Pyrolytic boron nitride/CVD boron nitride |
Other Boron Nitride Products QSRE Supplied:
Packaging
As a ceramic material, boron nitride is quite fragile in a lot of cases. The BN insulators are usually hold in plastic bags by vacuum, and protect with heavy foam.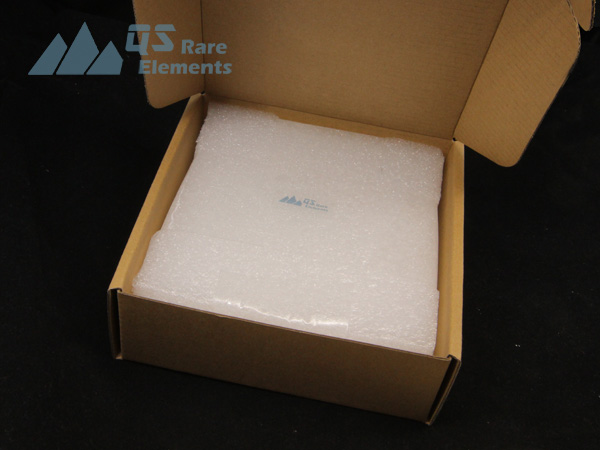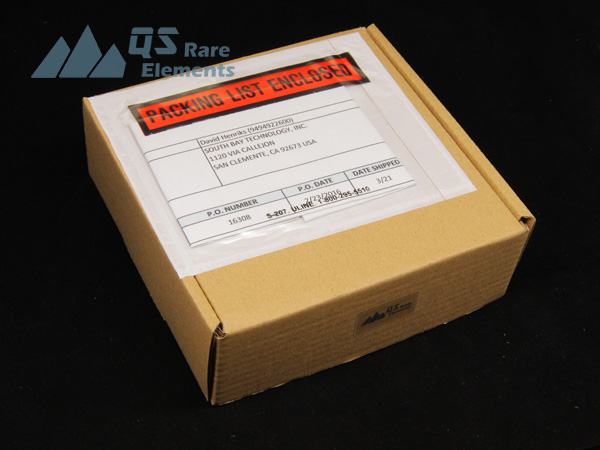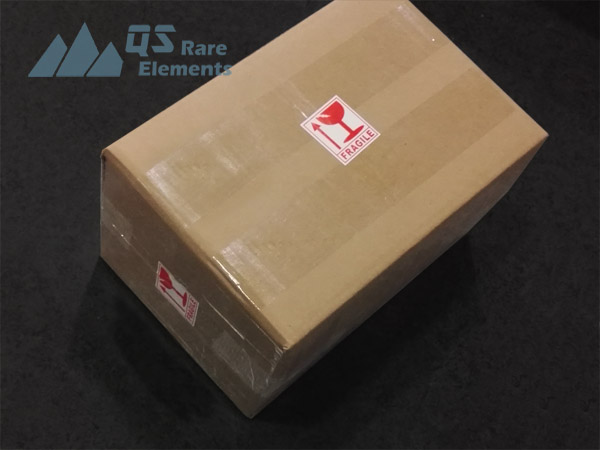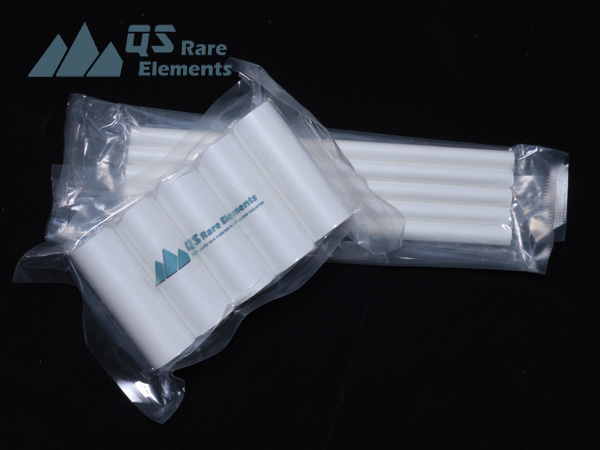 Tags: Boron Nitride, Tubes, hBN, 99,HBC, HBN, BIN, Custom machining,
Related Product