News
Contact us
QS Advanced Materials Inc
599 Thurber Dr, Troy MI 48085

Sales@QSAdvancedMaterials.com
Tel: 917-267-9375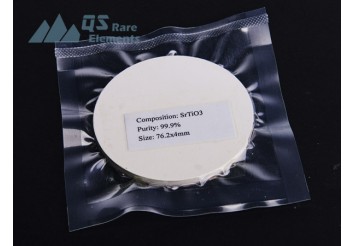 Strontium Titanate (SrTiO3) Sputtering Targets
Composition: Strontium Titanate (SrTiO3)
Catalog No.:DPOX38ST
Purity:99.90%
Please click

for discount and other size

Click here for the specifications of SrTiO3 sputter target

Click here for the SDS document of SrTiO3 sputter target

Strontium Titanate (SrTiO3) sputtering target

specifications

Formula: SrTiO3

CAS No.: 12060-59-2

Max. dia. of flat sputter target: 6"

Typical lead time of SrTiO3 sputtering target: 4 weeks



Regular Dimensions and Price of Strontium Titanate (SrTiO3) Sputtering Target
| | | |
| --- | --- | --- |
| Product Name | Reference Price | |
| 2"dia x 1/8"t Strontium Titanate sputtering target | $396 | Add to Chart |
| 3"dia x 1/8"t Strontium Titanate sputtering target | $565 | Add to Chart |
| 2"dia x 1/8"t SrTiO3 sputtering target with In bonding to Cu bck plt | $476 | Add to Chart |
| 3"dia x 1/8"t SrTiO3 sputtering target with In bonding to Cu bck plt | $700 | Add to Chart |
About Our Sputtering Target
QSAM is a professional supplier of custom manufacturered R&D consumptions. Our equipment setup are flexible to meet various demands from wide range of customers for flat sputter targets. We are supporting US national labs and worldwide univeristies and researching facilities with our sputter target material and other customized product.
About Strontium oxide (

SrTiO3

)
Strontium oxide can be obtained by decomposing strontium carbonate or strontium hydroxide. We prepared SrTiO3 powder with cubic structure by solid-phase reaction method and prepared them into targets. The thin film can then be generated by pulsed laser deposition
About Strontium Titanate
Strontium titanate (SrTiO3) has a typical perovskite structure and is a widely used electronic functional ceramic material. It has the advantages of high dielectric constant, low dielectric loss, and good thermal stability. It is widely used in electronics and machinery. And the ceramic industry. At the same time, as a functional material, strontium titanate has the characteristics of high forbidden band width (3.2 eV), excellent photocatalytic activity, and unique electromagnetic properties and redox catalytic activity. It is used in photocatalytic water splitting to produce hydrogen and photocatalytic activity. Degradation of organic pollutants and photochemical cells have also been widely used in photocatalysis. In addition, as an artificial gemstone, it is often cut into an emerald type, which is a very good diamond substitute.
Sputtering Strontium Titanate
Sputtering technique are frequently used to create a thin film of Strontium Titanate . The SrTiO3 target material is placed on the electrode in the sputtering chamber. Heavy ion particle or laser are frequently used to ejecting coating material from the target, made by Strontium Titanate in this case, to create a thin film of SrTiO3 on the surface of the substrate.
Strontium Titanate Sputtering Target Packaging
QSAMs sputter targets are vacuum sealed in plastic bags for shipping. We also use heavy foam to protect it. Common documents together with the sputter targets are packing list and analytical report e.g. COA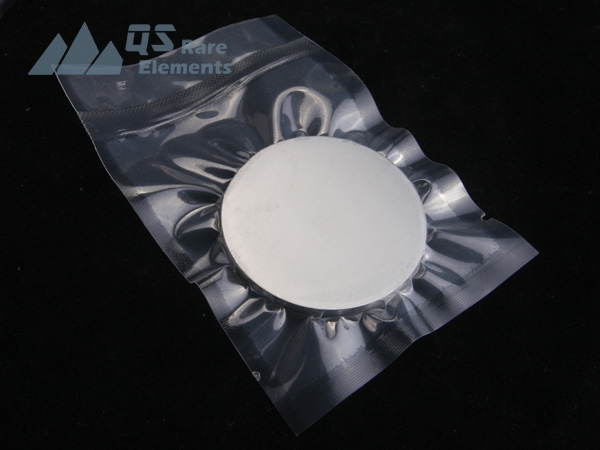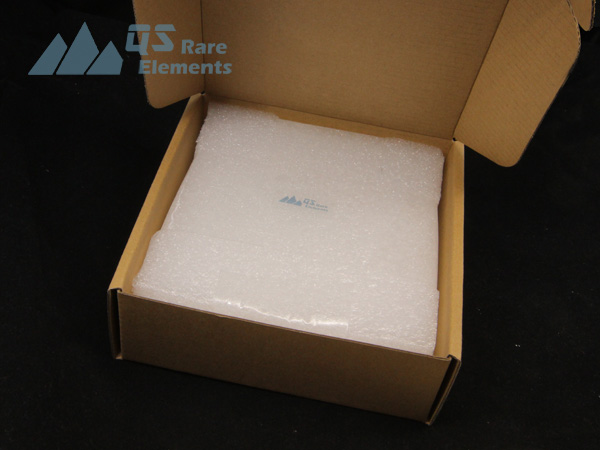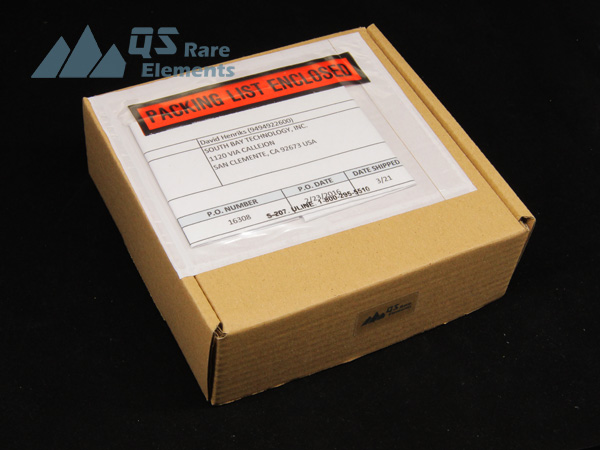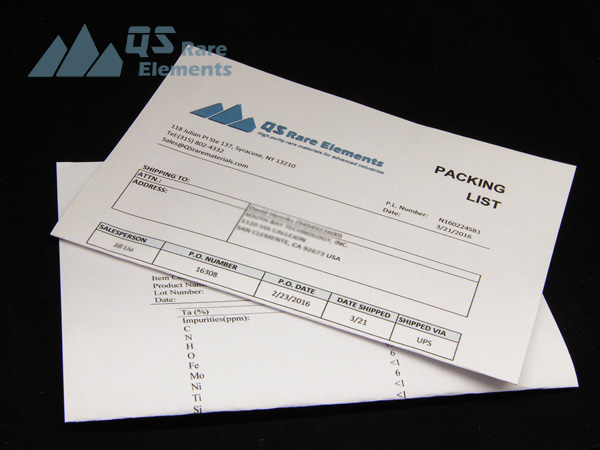 Related Product