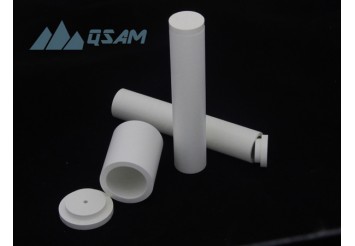 High Purity Boron Nitride Crucibles
Purity: 99.9% (TPBN)
Max. Dimensions: 16"x16"x8"

Click here for specification of our TPBN boron nitride

Click here for the SDS document of SDS of boron nitride bars
Advantage of boron nitride crucibles
TPBN, QSAM's special high purity boron nitride ceramic material
TPBN is a high-purity boron nitride material produced by QS Advanced Materials. It is commonly used in applications where exceptional purity and chemical stability are required, such as in the production of crucibles for handling high-purity materials.
What sets TPBN apart from other boron nitride materials is its superior purity. Boron nitride is typically synthesized through chemical vapor deposition or hot pressing, which can result in impurities and defects in the final product. However, TPBN is produced using a specialized thermal purification process that removes impurities and ensures a high level of consistency and uniformity throughout the material.
The thermal purification process involves heating the raw boron nitride material to temperatures above 2,000 degrees Celsius in an inert atmosphere. This causes any impurities and contaminants to volatilize and separate from the purified boron nitride. The resulting TPBN material has a low concentration of impurities,especially calcium, making it ideal for use in the production of crucibles for high-purity materials.
In addition to its exceptional purity, TPBN also exhibits excellent chemical stability and resistance to thermal shock. These properties make it an ideal material for use in the production of crucibles for high-purity materials, such as semiconductors and specialty metals.
Overall, TPBN is a specialized boron nitride material that offers exceptional purity and chemical stability, making it an ideal choice for the production of crucibles for high-purity materials. Its unique thermal purification process ensures a high degree of consistency and uniformity, providing engineers and designers with a reliable and high-quality material for their most demanding projects.
*Regular products in the following list could be delivered in 1-2 weeks. For boron nitride crucibles with other dimensions or customized shape, please check our page for Custom manufacturering boron nitride crucible, or just click "inquiry" above to send us a message.
Click the price for detailed information and drawings of the in stock crucible ↓ ↓ ↓
High Purity Boron Nitride Cylindrical Crucibles
| | | | | | | |
| --- | --- | --- | --- | --- | --- | --- |
| Item No. | Crucible ID (mm) | Crucible H (mm) | Wall Thickness | Volume (cc) | Price /ea | MOQ |
| BN-CCR6090H | 60 | 90 | 5 | 250 | | 1 ea |
| BN-CCR4570H | 45 | 70 | 4 | 100 | | 1 ea |
| BN-CCR3555H | 35 | 55 | 3 | 50 | | 2 ea |
| BN-CCR2540H | 25 | 40 | 3 | 20 | | 4 ea |
| BN-CCR1625H | 16 | 25 | 3 | 5 | | 6 ea |
| BN-CCR20100H | 20 | 100 | 3 | 30 | | 4 ea |
| BN-CCR1375H | 13 | 75 | 3 | 10 | | 6 ea |
| BN-CCR7560H | 75 | 60 | 5 | 250 | | 1 ea |
| BN-CCR5545H | 55 | 45 | 4 | 100 | | 2 ea |
| BN-CCR4535H | 45 | 35 | 3 | 50 | | 4 ea |
| BN-CCR3525H | 35 | 25 | 3 | 20 | | 6 ea |

High Purity Boron Nitride Tapered Cylindrical Crucibles
| | | | | | | |
| --- | --- | --- | --- | --- | --- | --- |
| Item No. | Crucible ID (mm) | Crucible H (mm) | Wall Thickness | Volume (cc) | Price /ea | MOQ |
| BN-TCR68115H | 68 | 115 | 5 | 250 | | 1 ea |
| BN-TCR5080H | 50 | 80 | 4 | 100 | | 1 ea |
| BN-TCR4065H | 40 | 65 | 3 | 50 | | 1 ea |
| BN-TCR3050H | 30 | 50 | 3 | 20 | | 2 ea |
| BN-TCR1930H | 19 | 30 | 3 | 5 | | 6 ea |
| BN-TCR8050H | 80 | 50 | 4 | 200 | | 1 ea |
| BN-TCR6440H | 64 | 40 | 3 | 100 | | 1 ea |
| BN-TCR5032H | 50 | 32 | 3 | 50 | | 2 ea |
| BN-TCR4025H | 40 | 25 | 3 | 25 | | 4 ea |
| BN-TCR3220H | 32 | 20 | 3 | 10 | | 4 ea |
High Purity Boron Nitride Rectangle Crucibles
| | | | | | | |
| --- | --- | --- | --- | --- | --- | --- |
| Item No. | Length (mm) | Width (mm) | Height (mm) | Wall Thickness | Price /ea | MOQ |
| BN-RCR2025H | 25 | 20 | 10 | 3 | | 6 ea |
| BN-RCR3545H | 45 | 35 | 20 | 3 | | 4 ea |
| BN-RCR4055H | 55 | 40 | 25 | 3 | | 2 ea |
| BN-RCR6060H | 60 | 60 | 30 | 4 | | 2 ea |
| BN-RCR9090H | 90 | 90 | 40 | 5 | | 1 ea |
| BN-RCR120H | 120 | 120 | 55 | 5 | | 1 ea |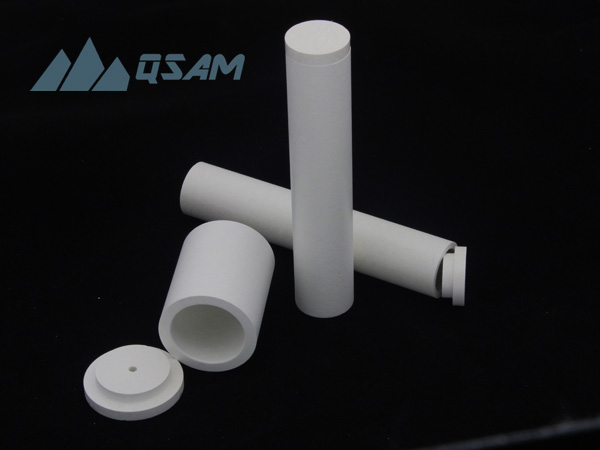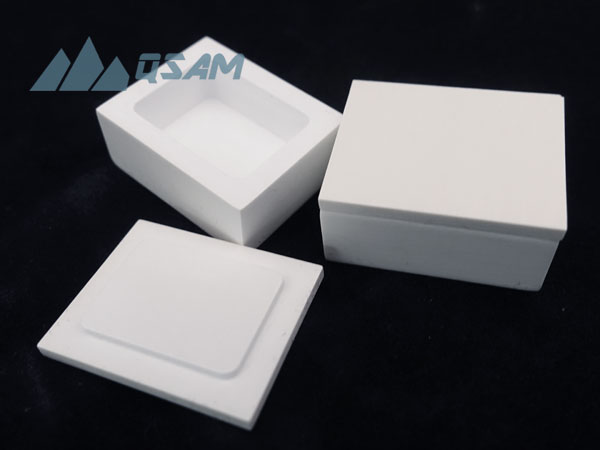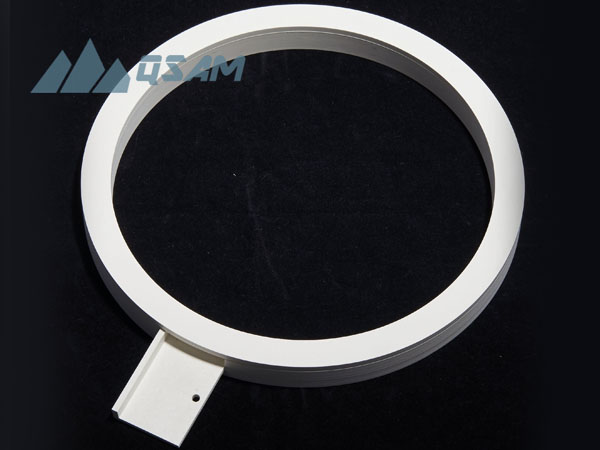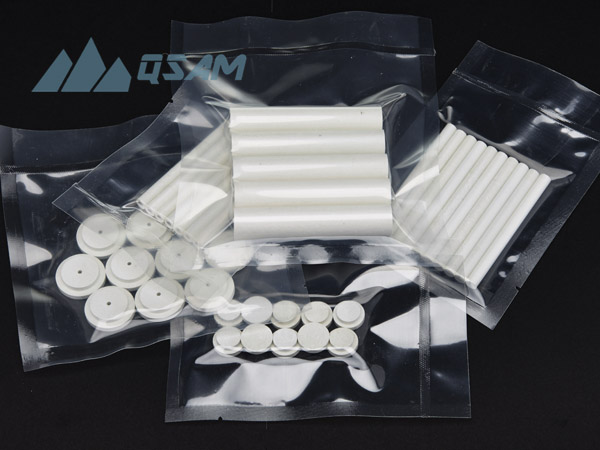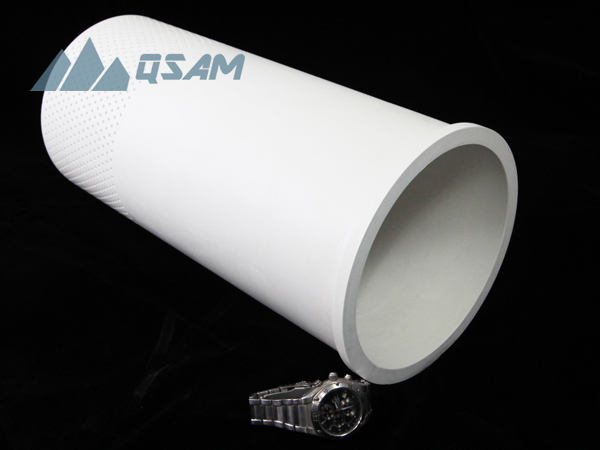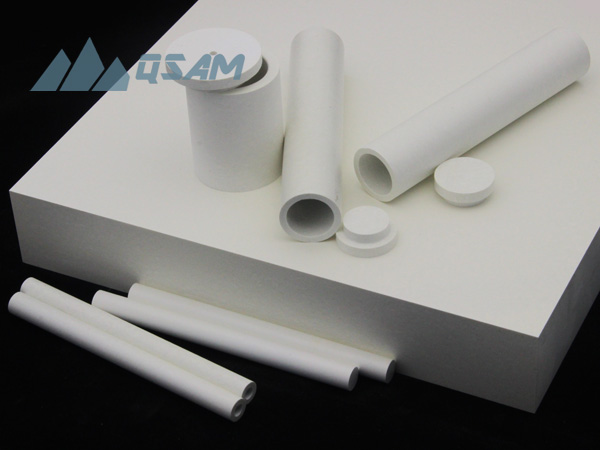 Other boron nitride products
Related Product
Boron Nitride Machinable Ceramic
Pyrolytic Boron Nitride Custom Parts | PBN parts