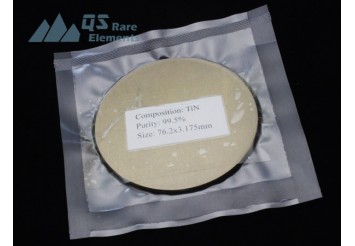 Nitride Sputtering Targets
TiN, TaN, BN, Si3N4 ...and other sputter targets of nitride compounds.
Catalog No.:DPNDST
Maximum dia. for disc sputter targets: 18"
Price: from $300.00 with domestic shipping included

Nitride Compounds Introduction
Nitride compounds have emerged as crucial materials in various industries, particularly in optics, electronics, and semiconductor manufacturing. These compounds, characterized by their unique combination of electrical, optical, and mechanical properties, have revolutionized technological advancements in these fields. One significant application of nitride compounds is their utilization as sputter targets, which are essential components in thin film deposition processes. Due to the high hadness of TiN, CrN and some other nitride of metals, they are widely used as wear resitance coating for machining tools, or for decrative purpose. In the optics industry, nitride compounds, such as aluminum nitride (AlN) and gallium nitride (GaN), play a pivotal role in the production of high-performance optical devices. These compounds exhibit excellent light-emitting and light-absorbing properties, making them ideal for applications in lasers, light-emitting diodes (LEDs), and photodetectors. In the electronics and semiconductor sectors, nitride compounds are highly valued for their wide bandgap and high electron mobility, enabling the development of power electronics, high-frequency devices, and integrated circuits. Moreover, nitride compounds serve as sputter targets for physical vapor deposition (PVD) processes, facilitating the deposition of thin films with precise composition and thickness. This allows for the production of advanced coatings, such as anti-reflective coatings and protective layers, enhancing the performance and durability of optical and electronic components.
List of Nitride Sputter Targets
QSAM's nitride sputter targets
QSAM is a trusted provider of nitride sputter targets. Our targets are made for special thin film coating work. They give very exact material control and equal spreading. QSAM targets can be used in many things like computer chips, light devices, and protective layers.
We take great care to make high-quality targets. They go through strict checks to meet tough standards for industries. You can rely on QSAM targets to work very well. Our nitride targets give power to how you make computer chips and more. You will get targets that coat materials exactly and evenly for your precise applications. Choose QSAM for reliable performance to support your specialized manufacturing needs.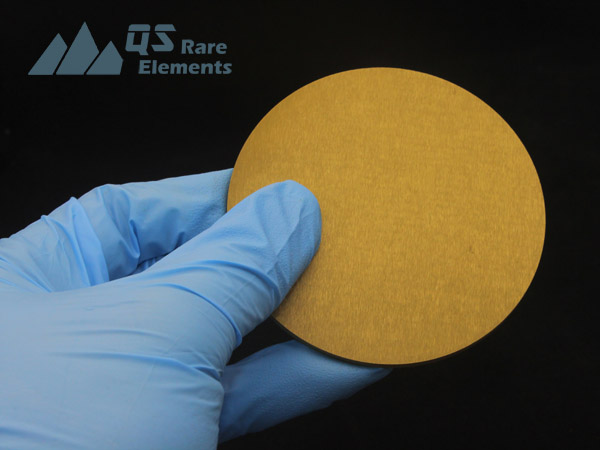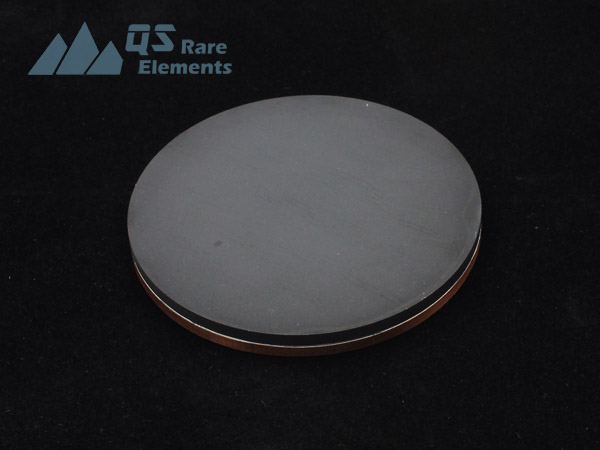 Related Product